Kills 99.9% of Bacteria
Saturday 20 January – Saturday 10 March 2018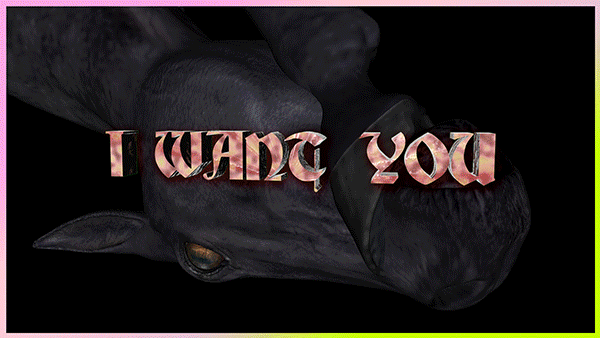 Kate Cooper, French & Mottershead, Edy Fung, Jasmin Marker, Jennifer Mehigan & Darius Ou, Roee Rosen
CCA is pleased to invite you to the opening of Kills 99.9% of bacteria, a group exhibition exploring encounters with otherness which includes work by Kate Cooper, French & Mottershead, Edy Fung, Jasmin Marker, Jennifer Mehigan & Darius Ou, and Roee Rosen.
The new and existing video, audio and installation works in this exhibition consider ideas of purity, containment, contamination and desire (Roee Rosen); confrontations and meditations on death and abjection (Kate Cooper, French & Mottershead) and speculative interior and exterior self-care (Jennifer Mehigan & Darius Ou).
Kills 99.9% of bacteria includes collaborations with non-human entities that occupy the body and the world around us (Jasmin Marker) and site-responsive interventions that respond to the material and suggestive qualities of boundaries and borders in our immediate vicinity, such as the Derry walls, and elsewhere (Edy Fung).
The opening is a free event and refreshments will be provided.
This exhibition and associated events are made possible through the generous support of the Arts Council of Northern Ireland.
Public Programme
Kills 99.9% of bacteria will be accompanied by a public programme of events including the following:
CCA Schools' Programme – Slime Mould and Trains with Jasmin Marker
The schools programme related to this exhibition will be led by Jasmin Marker, based on Marker's own work in Kills 99.9% of bacteria. Children participating in the programme will be investigating slime moulds, learning about how this single-celled organism redefines intelligence by solving mazes and modelling railway systems more efficiently than human-made layouts. During the workshops, participants will look at different barriers and borders in our everyday environment and work with slime mould cultures to find ways around them. For more information, see our website.
Microbe Menu – Intergenerational Food Fermenting Workshop, 24th February
A partnership between The Centre for Contemporary Art and Thrive Local Organic Food Hub, this intergenerational food-fermenting workshop is suitable for all ages. Learn about the trillions of bacterial organisms that live in our bodies and the amazing and delicious ways that bacteria and yeasts can transform food! Artist and fermentation enthusiast Martha Lewtas will talk about the beneficial effects of bacteria, provide samples, and guide participants through making their own fermented foods. For more information, see our website.
Natural Wine Tasting Event with Jocasta Allwood, 22nd February
Natural wine sommelier Jocasta Allwood will guide guests through tasting a variety of natural wines – those made with little or no chemical and technological intervention in growing grapes and making them into wine. We'll hear about the ways in which the microbiome of grapes (the mix of bacteria and yeast naturally present on them) affect flavour and may be an important part of the wines' 'terroir'…the thing that makes them unique. For more information, see our website.
Also on in Derry on Saturday 20th January:
As part of Void's Winter Series, artist Sonia Shiel will premiere Dead Her, a narrated visual presentation, written, directed and performed by the artist. Dead Her is one of a number of recent narrative works that will feature in her new book of short stories – each exploring the pursuit of creative agency, or living, with and without art. Please see Void's website for more information.
Image: (1) Jennifer Mehigan & Darius Ou, 'SUICIDE GIRLS', 2018; (2) Kate Cooper, 'We Need Sanctuary', 2016; (3) Roee Rosen, a still from 'The Dust Channel', 2016; (4) Jasmin Marker, 'My Immortals', 2018
Saturday 20 January – Saturday 10 March 2018
5-7 Artillery Street
Derry~Londonderry
Telephone: +44 28 7137 3538
Opening hours / start times:
During exhibitions the gallery is open Tuesday to Saturday, 12–6pm.
Admission / price: Free