Kieran McNulty: Borderline
Monday 24 June – Friday 30 August 2019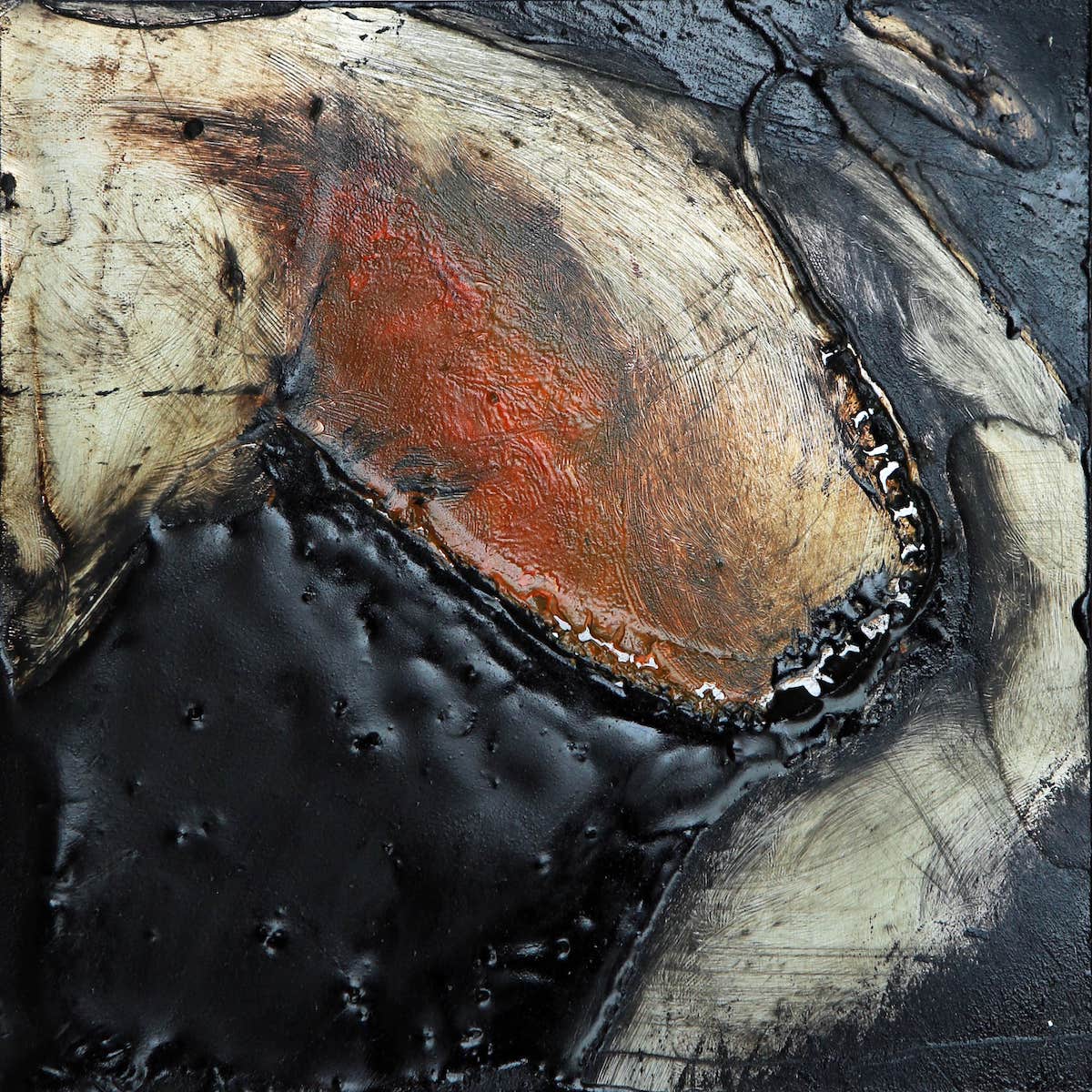 Meath County Council Arts Office is pleased to present Borderline, a solo exhibition by Meath artist and production designer Kieran McNulty. Borderline is a collection of works created over the past two years inspired by the artists hometown of Mornington, Co Meath and the River Boyne.
The artist states:
'I am interested in the everchanging environment of the river; its human and political histories, its changes in physical and natural structures produced by the cyclical ebb and flow of the tidal estuary of the river and the sea, the metronomic forces heaving and draining over each 24-hour period.'
Concerned with the interaction between human activity and nature, McNulty plays with materials and mark making, balancing deliberate and accidental results. Exploring various surfaces, from aluminium to copper, the artist seeks to mirror the natural properties of water such as movement, reflection, energy and flow.
The resulting collection of works form an intriguing and tactile group of mixed media pieces. Featuring inky blacks with gleaming highlights and dark shadowy dominant shapes in various textural applications, each artwork is reminiscent of murky waters, glistening with hints of sunlight on the surface.
Kieran McNulty is a professional artist and production designer. Recent exhibitions include, 'Borrowed Ground', Droichead Arts Centre, Drogheda; 'Printworks', Droichead Arts Centre, Drogheda; 'SURVEYOR 2018', Solstice Arts Centre, Navan, Co. Meath; 'Orientation', Droichead Arts Centre, Drogheda; Commission, 'Towering above the rest', Axis, Dublin.  Other notable exhibitions include, Eva 86, Sofia Biennial 96 and 'TOUCH', solo exhibition, City Arts, Dublin & Art Hive, Cork. As a production designer and art director Kieran has worked on many contemporary and period dramas for Film and Television including the award winning films 'A Date For Mad Mary' & 'Frankie'.
Image: Kieran McNulty: Hookline, 2018, Mixed Media on Aluminium.
Monday 24 June – Friday 30 August 2019
Ashbourne Cultural Centre
Ashbourne, Co. Meath
Telephone: +353 46 9097414
Admission / price: Free