Kevin Atherton: In Two Minds
Friday 26 May – Sunday 8 October 2023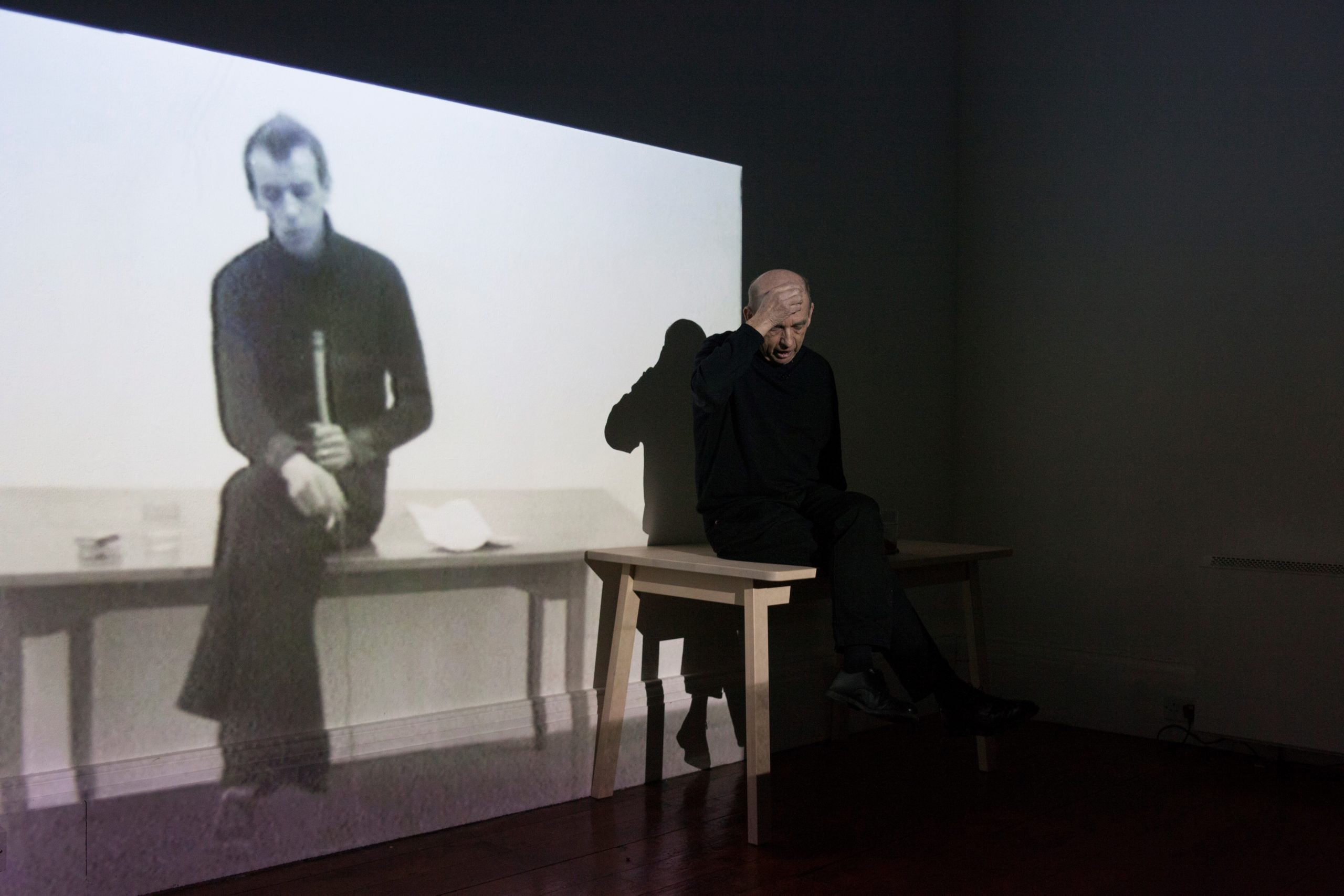 In Two Minds was first recorded in 1978 at the Serpentine Gallery, London. In this two-screen video installation, Atherton converses with himself about the nature of the gallery space, the art object, the viewer, and critically the role of the artist and subject. Since then, Atherton has 're-entered' his work to face fresh interrogation by and of himself as artist and subject, thereby generating updated versions of the work and giving the viewer a sense of a changed world and subject. The version IMMA presents here from the Collection, was filmed in 2014 when Atherton updated the work for the exhibition Primal Architecture at IMMA.
This work was acquired for IMMA's Collection in 2016, through a unique partnership with Hennessy Ireland which aimed to help fund the purchase of important works by Irish and Ireland based artists for the National Collection of Modern and Contemporary Art. Click here to discover more about this work in the IMMA Collection.
Image: © Kevin Atherton | Image courtesy of the artist and Miranda Driscoll and Sirius Arts Centre, Cobh
Friday 26 May – Sunday 8 October 2023
Royal Hospital, Kilmainham
Dublin 8
Telephone: +353 1 612 9900
Opening hours / start times:
Tuesday 11:30 - 17:30
Wednesday 11:30 - 17:30
Thursday 11:30 - 17:30
Friday 11:30 - 17:30
Saturday 10:00 - 17:30
Sunday 12:00 - 17:30
Admission / price: Free
Bank Holidays open 12:00 – 17:30.