Kennedy Browne: How Capital Moves
Friday 25 March – Sunday 29 May 2011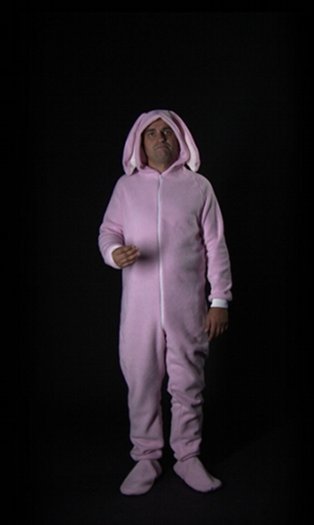 How Capital Moves is a new body of work by artist duo Kennedy Browne. Originally commissioned for the Łódź Biennale, Poland (2010) the work is partly a response to a computer factory relocating to Łódź from Limerick, Ireland. Kennedy Browne, with respect to the critical and conceptual use of fiction within this work, has replaced all references to the actual name of this multinational with the pseudonym The Company. As such the narratives, places and characters evoked in the work are both general and particular.
How Capital Moves interrogates not only the predilections of neoliberal investment but also its related side effects on the lives of workers when it becomes more cost effective for the multinational to relocate operations. Routinely multinational companies have strict confidentiality clauses built into their employees' work contracts and often discourage union representation; hence, using proxy identities the Internet becomes a site for the dissent and discord of alienated employees. Focusing on one particular online forum maintained by former and current employees of The Company, Kennedy Browne used this delimited resource as a case study. They have crafted narratives on redundancy and precarity in order to examine the insecure nature of employment within early 21st century capitalism.
This raw material includes a myriad of opinions, rumours, speculations and accounts of actual events, and begins to elaborate a geography of incorporated labour. Although much of this material stems from primary sources, its authorship by anonymous contributors and mediation through the Internet challenges its veracity. Thus, Kennedy Browne wishes to reaffirm How Capital Moves as a composite of both fictional and non-fictional elements. However, all significant events that are referenced in the work did in fact take place.
Through the development of a script with a loose narrative arc six distinct monologues have been constructed. These monologue performances are delivered by six different avatars, played by a single actor. Each avatar addresses a particular experience and attitude towards working within The Company, and thoughts about how each one might continue to work there in the future. Each character is dressed in pyjamas akin to their personality, a reference to an account of central importance to the work: the layoff of over 200 employees in an Oregon call centre by The Company on 'Pajama Day' in August 2007—typically a day for team-building and general corporate fun.
A publication by Kennedy Browne supported by Limerick City Gallery of Art will be launched as part of the exhibition. The exhibition is curated by Annette Moloney.
Kennedy Browne is the collaborative partnership of Gareth Kennedy and Sarah Browne, initiated in 2005. Kennedy Browne seeks to address the supposedly irresistible narrative of neoliberal capitalism as a fiction, and to do so by generating Other, competing fictions in order to cultivate new economic and political imaginaries of difference. Recent solo exhibitions include 167 at the Centre Culturel Irlandais, Paris, and NCAD Gallery, Dublin (2010); as well as presentations at the Kadist Foundation, Paris (2010), the Cairo Biennale (2010), the Łódź Biennale (2010), the Irish Pavilion at the 53rd Venice Biennale (2009) and the Mediations Biennale, Poznan, Poland (2008).
Annette Moloney is a curator and collaborator whose curatorial practice includes talks and writing, particularly on art in slack spaces and the development of alternative art spaces in vacant city centre spaces; exhibitions; artists peer critiques; mentoring and public art commissions. More than anything she tries to retain an artist centred and idea centred approach to her work. Recently she has worked as a project manager at the Irish Pavilion at the 53rd Venice Biennale; as Artistic Director of Clare County Council's Public Art Programme and as Public Art Specialist with the Arts Council of Ireland.
Image: Kennedy Browne: Detail from: How Capital Moves, 2010, 2 Channel HD video installation, 26 mins.
Friday 25 March – Sunday 29 May 2011
Istabraq Hall, Merchants Quay and
Ormston House, Patrick Street
Limerick
Telephone: +353 61 310633
Admission / price: Free
The Gallery will be open on Saturday 28 May 9.30am-5.30pm and Sunday 29 May 12-5.30pm.