Kelly Ratchford and Emily Mannion: Salad Days
Sunday 10 May – Saturday 30 May 2015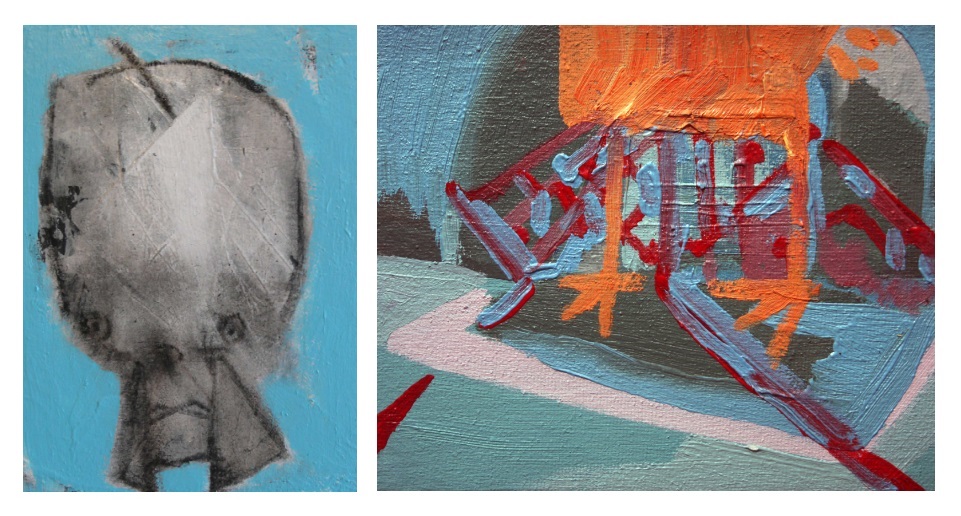 Opening Reception Sunday 10 May at 3pm
…My salad days, / When I was green in judgment, cold in blood…
From Shakespeare's Anthony and Cleopatra
The Olivier Cornet Gallery is delighted to present 'SALAD DAYS', an exhibition of new works by gallery artist Kelly Ratchford and invited artist Emily Mannion.
Salad Days – an expression referring to a youthful time of carefree innocence and pleasure, accompanied by the inexperience, enthusiasm, idealism, or indiscretion of youth.  This is certainly an expression that captures the work of the artists Kelly Ratchford and Emily Mannion.
Emily Mannion is an artist based in Dublin.  Her practice spans painting, drawing and sculpture. Her previous and ongoing work look at the juncture of where reality and make believe coexist.  She is particularly concerned with how we negotiate the fragile space between experience and memory in a manner that is filled with humour, and braced with pathos. Emily recently completed a permanent installation with architect Thomas O'Brien (Totobark), in Ards forest park in Donegal titled Jeffry's House. Selected shows include Describing Architecture- Memory and Place, 2014; Are we there yet? (2012) Earagail Arts Festival; Folly, 2012, at the Ennistymon Courthouse Gallery, Clare; We had an idea about the future, (2012), NCH, Earlsfort Terrace Dublin; Constellations, 2011, curated by Emma Lucy O'Brien, Visual Centre for Contemporary Art, Carlow; Into a limbo.., 200 Clonliffe road, 2011, Dublin (2011);  "Making do With Paper Planes", Moxie Dublin 2011, "Something tells me its all happening at the zoo", 2010, in the Kevin Kavanagh gallery, curated by Davey Moore.
Using mixed media on canvas, wood, paper and ready-made boxes, Kelly Ratchford works to create ambiguous images that allude to experiences not necessarily comfortable, easy or tasteful. Her interest in these lonely and anxious states competes with an enthusiasm for colour, street art, humour and pictures drawn by young children.  It is this tension and the challenge of using simple lines to create more layered images that provide the basis for her work.
Born in Toronto Canada, Kelly completed a BA Fine Art (Painting) at Wimbledon School of Art in 1998.  She has been living and working in Dublin since 2005. Her work has been exhibited in group shows in London, Beijing, Northern Ireland and the Republic of Ireland and at art fairs in Toronto, Chicago, London and San Francisco. Kelly joined the Olivier Cornet Gallery in January 2015.
http://www.oliviercornetgallery.com/#/kellly-ratchford-images/4588810510
The show opens on Sunday, 10 May, 3 pm, at 5 Cavendish Row, Parnell Square, Dublin 1
Sunday 10 May – Saturday 30 May 2015
3 Great Denmark Street
(beside Belvedere College)
Dublin 1
Telephone: +353 87 2887261
Opening hours / start times:
Tues to Fri: 11am to 6pm (till 8pm on Thursdays) • Sat & Sun: 12 noon to 5pm • Closed on Mondays (or viewing by appointment only)
Admission / price: Free