Keith Currams: 10 Stories to Dust
Friday 5 January – Saturday 27 January 2018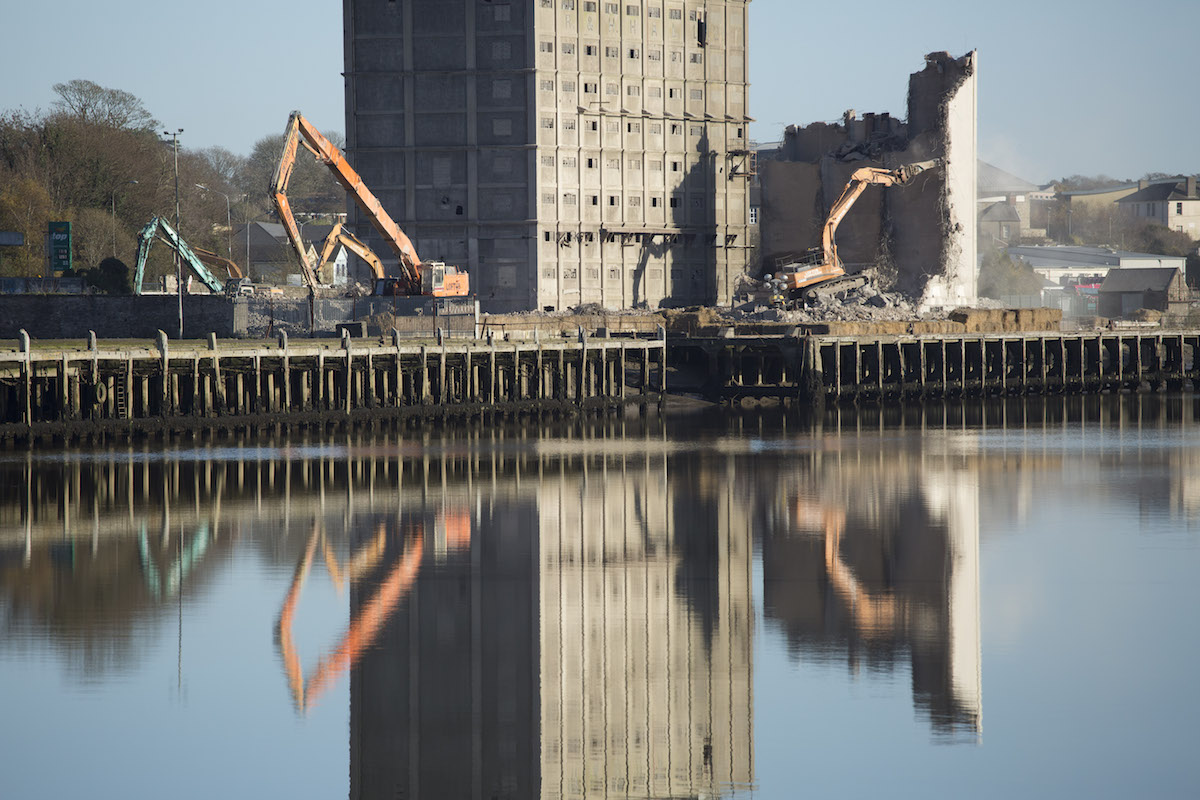 Garter Lane Arts Centre is delighted to present 10 Stories to Dust, a solo exhibition by artist Keith Currams. The R&H Hall building on Waterford's North Quay has, at different times, been a landmark, a source of employment, an eyesore but always a talking point for anyone who has spent time in Waterford City. It was one of the last structures of an industrial past and symbolic of Ireland's shared industrial heritage.
When the demolition of the building was confirmed, the artist began to visually document this process. The resulting series of photographs charts the very public process of destruction through abstract and pictorial compositions. Depictions of the interaction of man, machine, pigeon and structure encourage reflection on the dismantling of the last behemoth of our shared industrial past. The series of large scale photographic prints are presented with accompanying audio installation; a social history of first-hand accounts, anecdotal recollections and contemporary opinions about the significance of the R&H Hall building.
This exhibition creates a dialogue about industry and cultural identity in Waterford and how industrial decline has impacted the City socially and culturally. An eyesore to some, an icon to all and always a curiosity; 10 Stories to Dust explores many facets of this building and its demise visually and aurally.
This exhibition continues, alongside Taciturn, a solo exhibition by Anne Tweedy.
Friday 5 January – Saturday 27 January 2018
O'Connell Street
Waterford
Telephone: +353 51 855038
Opening hours / start times:
Tuesday 11:00 - 17:30
Wednesday 11:00 - 17:30
Thursday 11:00 - 17:30
Friday 11:00 - 17:30
Saturday 11:00 - 17:30
Admission / price: As per event