Kathy Tynan: Soft Fascination
Thursday 23 June – Saturday 16 July 2022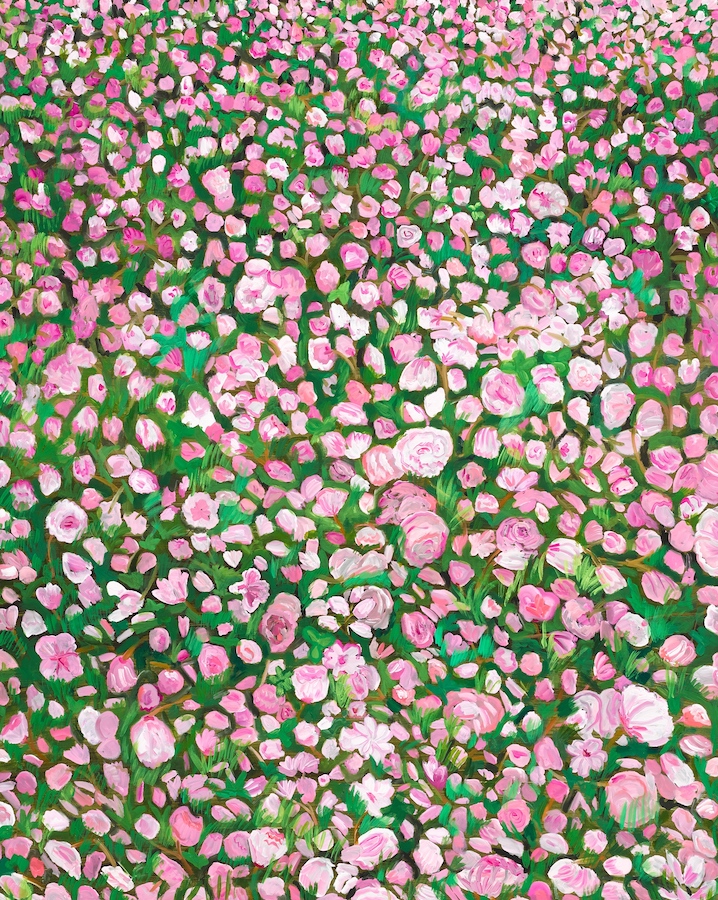 ――― In venue ―――
My view of the world and – I don't think it's too vain to say – my cuteness(!) means that I usually have a superficial relationship with most people. They think I'm fun and nice to have around, but they don't really know me. That's what's different with her, she knows me. She has a beautiful way of looking at other beings, at the world. It's not looking at obvious beauty (those babes from TV!), but more of a sideways glance. There's a kind of generosity there, to suggest that the making and looking and being together is more important than waiting until something is perfect. The improvised provision of a free beauty – light, cats (though personally I don't like them) plants, a kiss. Kisses and cats are a bit obvious though (not that there's anything wrong with being obvious). There are other less immediately apparent beauteous forms too: a wall, a weed, the dirty back end of a truck looking like a Twombly painting with its tender marks [that's something for a more analytical mind than mine to parse – a painting of a thing that looks like a painting by another artist] Good to have a bit of dirt in there – I'm not discriminatory in that way.
Extract from an accompanying text Heart of a Dog by Benjamin Stafford.
To coincide with Soft Fascination, the Gallery is hosting an evening with Kathy Tynan and Mairead O'Heocha: In Conversation on Thursday 23 June at 6pm.

Recent solo exhibitions include Keep some steady friends around, Dunamaise Arts Centre, Laois (2022), Two Painters with Andrew Vickery, Highlanes Gallery, Drogheda (2020), Luminous Twitch, The Cube, The Lab Gallery, Dublin (2019), Green Like Now, Kevin Kavanagh, Dublin (2019), Atonal Supersound, Kevin Kavanagh, Dublin (2017), Hands Laid On with Aileen Murphy, Kevin Kavanagh, Dublin (2016).
Selected Group exhibitions include Dubliners, Zagreb Biennial of Painting, Croatia (2021), Home, The Glucksman, Cork (2020), Zurich Portrait Prize, National Gallery of Ireland, (2020) Hennessey-Craig Shortlisted Artists, RHA, Dublin (2019), Everything is in Everything, Sirius Arts Centre, Cork (2019), Silver; 25 Year Anniversary Show, Kevin Kavanagh, Dublin (2019, Island Life, Kevin Kavanagh, Dublin & Custom House, Westport (2018), Many Worlds, Centre Culturel Irlandais, Paris (2017).
Image: Kathy Tynan, The Breeze, oil on canvas, 102 x 82 cm, 2022
Thursday 23 June – Saturday 16 July 2022
Chancery Lane
Dublin 8
Telephone: +353 1 475 9514
Opening hours / start times:
Tuesday to Saturday 11am – 5pm
Admission / price: Free