Kathy Tynan: Luminous Twitch
Friday 15 November 2019 – Thursday 9 January 2020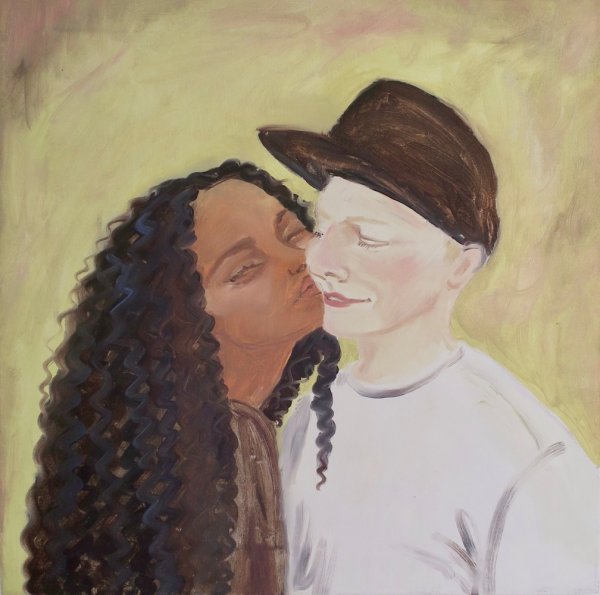 The LAB is pleased to present Luminous Twitch by Kathy Tynan. Dublin City Council Visual Arts Bursary Award Winner 2019. This group of paintings in the Cube Gallery, has been selected by the artist to consider some of her more off-kilter, quieter work in the context of associative memory. The painting process highlights the constant blurring of boundaries between internal, personal drives and the solid external world that forms our experiences of everyday life. A particular quality of light glinting on a tiled wall gives rise to a blurry childhood memory or feeling, leading to some new perspective on the present. These paintings can be loosely read as an uncertain narrative or as isolated observations on the depths of the familiar.
Kathy Tynan (b.1984) graduated from NCAD with a BA in 2008 and an MA in 2010. Recent solo exhibitions include Green Like Now, Kevin Kavanagh (2019); Atonal Supersound, Kevin Kavanagh, Dublin (2017) and Traversées du Marais, Cité Internationale des Arts, Paris (2018). Recent selected group shows include The Hennessey-Craig Shortlist, RHA, Dublin (2019), Everything is in Everything, Sirius Arts Centre, Cork (2019);Trophy Hunters, Dada Post, Berlin (2018); Constellations, Kuvataide Academia, Helsinki (2018); Many Worlds, Centre Cultural Irlandais, Paris (2017) There Are Little Kingdoms, Mermaid Arts Centre, Co.Wicklow (2016) and Hands Laid On, Kevin Kavanagh, Dublin (2016). Last year Tynan completed a three-month residency at the Cité Internationale des Arts, Paris and published her first book of paintings, Proud & Strong All Day Long.
Image: Kathy Tynan: Waves in the air, 2019, 40 x 40cm, oil on canvas
Friday 15 November 2019 – Thursday 9 January 2020
Foley Street
Dublin 1
Telephone: +353 1 222 7850
Opening hours / start times:
Monday to Friday 10:00am – 6:00pm. We are currently closed at the weekend. Bookings are not necessary.
Admission / price: Free