Jordi Forniés: The Permanent Side
Sunday 12 November – Sunday 10 December 2017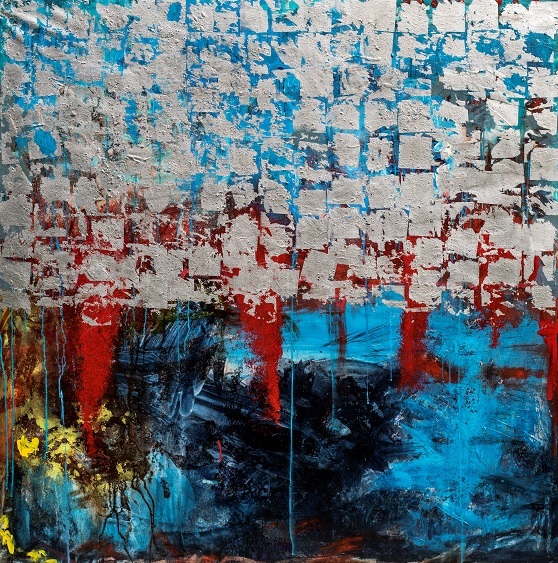 The Olivier Cornet Gallery is delighted to present The Permanent Side, a solo exhibition by gallery artist Jordi Forniés.
"The permanent side, the one that never disappears and is always present; the one that does not even change, that surrounds me in the studio. The side of me that does not understand any reasons, objectives, guides, criticisms, nor influences, but that respects them all. The side that always guides me when I evade myself to connect my hands, my heart and my dreams.
I have been working with these paintings during the past two years; I have been intermittently working with them, I had them always in an essential wall of my studio. During the months that I have been working in my research, with sculpture, 3D printing, installation, and sound, I always needed them; they represented a pillar in my practice. I have turned to them to find peace, to immerse myself in that known sea, which forms part of me, in which I feel comfortable. I have needed them as an analgesic of tensions and pressures and to escape to a quieter and more familiar place.
Pigments, palladium, gold, oil, acrylic, resin, wax, my allies, those I know well. Stories, love, and thousands of other feelings, my well-known muses.
The permanent side, the one that always takes me home."
– Jordi Forniés, October 2017
This exhibition will mark a 10-year anniversary of representation with his Dublin agent.
Sunday 12 November – Sunday 10 December 2017
3 Great Denmark Street
(beside Belvedere College)
Dublin 1
Telephone: +353 87 2887261
Opening hours / start times:
Tues to Fri: 11am to 6pm (till 8pm on Thursdays) • Sat & Sun: 12 noon to 5pm • Closed on Mondays (or viewing by appointment only)
Admission / price: Free