Jonathan Cummins: When I Leave These Landings
Saturday 23 November 2013 – Friday 17 January 2014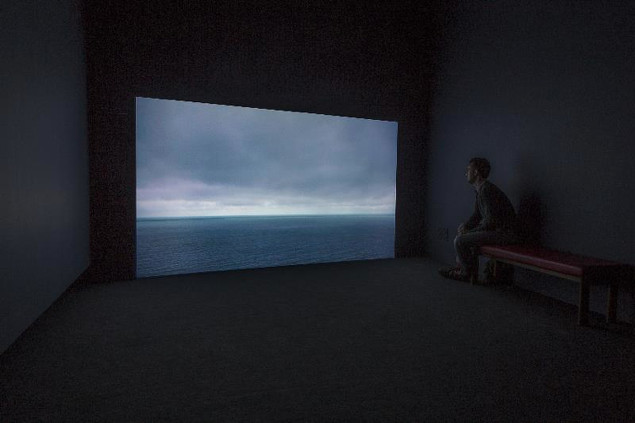 Opening Reception Saturday 23 November at 7:30pm
Void is collaborating with NCAD Gallery, Dublin, and Dublin City Gallery The Hugh Lane, to exhibit When I Leave These Landings, an exhibition of three film-based installations by Jonathan Cummins.
Rooted in a simple act of sustained conversation, these intimate and inter-connecting works trace the impact of deep ideological conviction on self, family and society. Evolving in Portlaoise Prison, through an art programme run by the National College of Art and Design (NCAD), the conversation with four anti-agreement political prisoners from Leinster begins with When I Leave These Landings (2004 – 2009). It continues after release in Go Home (2010 – 2013), extending to include the families of the men in Out The Road (2012 – 2013).
Developed and progressed in collaboration with the participants over several years, these familiar and simple stories gradually open out to complex and difficult territories such as; Who can participate in 'conversations' about the past and the future, facilitating encounters of extreme difference in world view, listening, the ethics of representation in cultural practices, citizenship, statehood & responsibility for institutions and critical reflection in pedagogy.
The Impossible Conversation, a series of public discussions which accompanied the exhibitions in Dublin, will continue at Void with a public event on Saturday, January 11th. The Impossible Conversation is convened by Dr. Siún Hanrahan and Dr Aislinn O'Donnell. Further information on the first phase of exhibition in Dublin and transcripts from The Impossible Conversation can be found on the NCAD and Hugh Lane websites:
www.hughlane.ie/past/882-jonathan-cummins-when-i-leave-these-landings
www.ncad.ie/gallery-event/view/when-i-leave-these-landings
Exhibition opening on Saturday, November 23, 7.00 – 9.30pm. All welcome. Exhibition will be opened by Prof. Declan McGonagle, Director, NCAD.
The production of Out The Road, has been generously supported through a City of Culture Individual Artist's Award. Exhibition with Void is supported by City of Culture.
Artists Bio: Jonathan Cummins has exhibited and screened his film-based practice at Dublin City Gallery The Hugh Lane, NCAD Gallery, Centre Culturel Irlandais Paris, Rencontres Internationales (Paris/Berlin/Madrid) and other events. He studied Sociology at Trinity College Dublin and has an MFA in Media Art from University of California Los Angeles (UCLA) where he also studied screenwriting. He is a member of Void's curating committee and has curated exhibitions by artists Eija-Liisa Ahtila, John Gerrard and Phil Collins. He teaches part-time with Belfast School of Art and Design and for ten-years he has worked with prisoners as part of the National College of Art and Design (NCAD) Art Programme.
Saturday 23 November 2013 – Friday 17 January 2014
Shirt Factory
Patrick Street
Derry~Londonderry
Admission / price: Free