John O'Connor: Holding
Wednesday 10 June – Tuesday 30 June 2015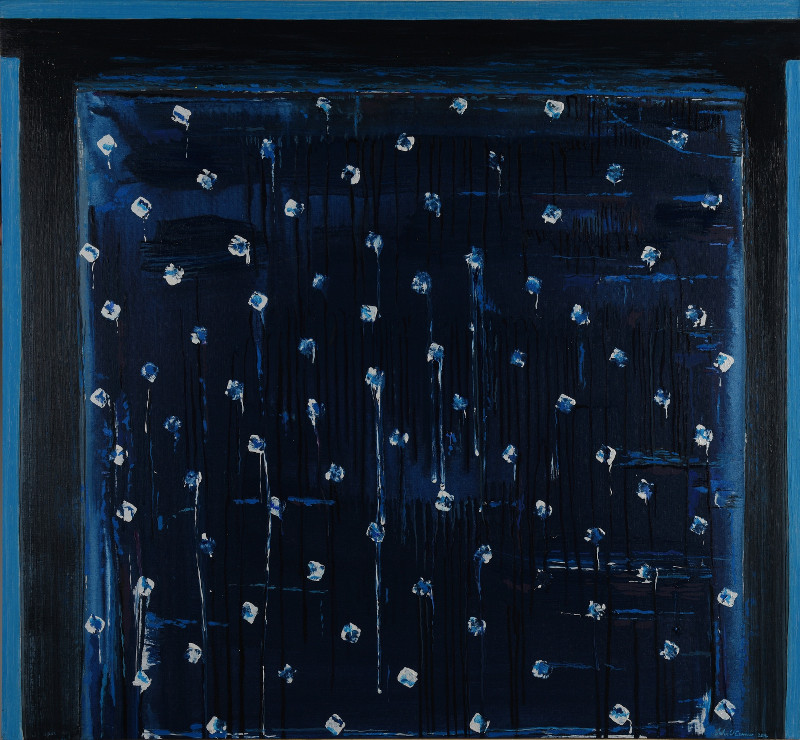 Meath County Council Arts Office is delighted to present Holding, anexhibition of workby John O'Connor.
John O'Connor graduated from the Dún Laoghaire School of Art and Design in 1980 with a degree in Fine Art. He currently works from his studio in Dundalk. He has been teaching art at O'Fiaich College in Dundalk, Co. Louth since 1983. In 1980 he was awarded first prize in the student section of the Claremorris Open Art Competition and the Sir Alfred Beit Award for Fine Art. He has participated in many group shows, including at the Basement Gallery, Dundalk, the Dundalk County Museum, the Hamilton Gallery in Sligo, and the Droichead Arts Centre, Drogheda. His work is in the collections of Louth County Council, America Online and Meath County Council.
Holding is John O'Connor's third solo show and focuses on memories of his grandparents' house and the surrounding landscape.
"Recent work has focused on my grandparents, Brigid Lynch and James Barney Brehony. They were my mother's parents, and lived in Ummeryroe Co. Sligo. My family lived in Dublin and every summer we travelled to Sligo and experienced the idyllic country life, from the late nineteen fifties to the early nineteen seventies. I remember she wore a blue dress or house coat, as she went about her daily chores. Bread and meal making, drawing water from a spring well below the house, feeding chickens and picking fruit in the garden. I used Prussian blue along with other blues and allowed the paint to flow as it 'became' fabric. I enjoyed the transparent colour alongside the opaque. There was a simple white pattern on the dress, which lightened the blue. I inked a diamond wooden stamp with white oil paint and printed onto the wet blue ground. I have an old photo of her standing in the doorway of the simple cottage, and I used this as a framing device for her portrait."
John O'Connor, 2015
Image: John O'Connor: Portrait of Brigid Lynch
Wednesday 10 June – Tuesday 30 June 2015
Ashbourne Cultural Centre
Ashbourne, Co. Meath
Telephone: +353 46 9097414
Admission / price: Free