John Noel Smith: The Fold
Thursday 13 October – Saturday 19 November 2011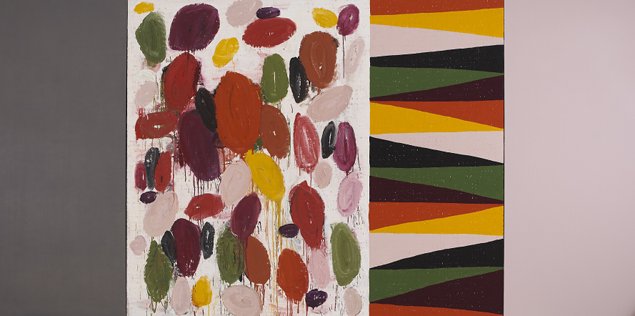 Hits: 0
The Fold, an exhibition of new works by painter John Noel Smith, is a joint exhibition which takes place over two galleries; Solstice Arts Centre, Navan and Hillsboro Fine Art, Dublin.
Born in Dublin in 1952, John Noel Smith attended Dun Laoghaire School of Art followed by postgraduate studies in Berlin. He lived in Berlin for twenty two years where he was an important member of its vibrant art community, returning to Ireland in 2002. He is a member of Aosdána, and major survey exhibitions of his work were held at the Irish Museum of Modern Art in 1990 and at the Royal Hibernian Academy in 2002.
Long regarded as one of Ireland's foremost contemporary painters, this artist's work forms part of important public, private and corporate collections across the world.
Smith's work has an eloquent articulation that reveals some influence of the modernist tradition, while at the same time subjecting it to expert analysis. These are enigmatic works of enduring energy that combine a great love of texture and formal flexibility, manipulating notions of foreground and background, surface and depth.
Exerting a masterful control over the process, Smith allows chance too to play its part. The intuitive gestural mark is counterbalanced by a cerebral constructive undertaking that creates not only a sense of authenticity but also one of sophistication and playfulness.
The Fold is a joint exhibition in partnership with Hillsboro Fine Art where it also runs from Thursday 6th October – Saturday 5th November.
Image: John Noel Smith: The Fold, 2010, oil on canvas, 180 x 360 cm
Thursday 13 October – Saturday 19 November 2011
Railway Street
Navan
County Meath
Telephone: +353 46 9092300
Opening hours / start times:
Tuesday 11:00 - 16:00
Wednesday 11:00 - 16:00
Thursday 11:00 - 16:00
Friday 11:00 - 16:00
Saturday 11:00 - 16:00
Admission / price: Free