John Noel Smith: Gnosis
Friday 9 October – Saturday 7 November 2015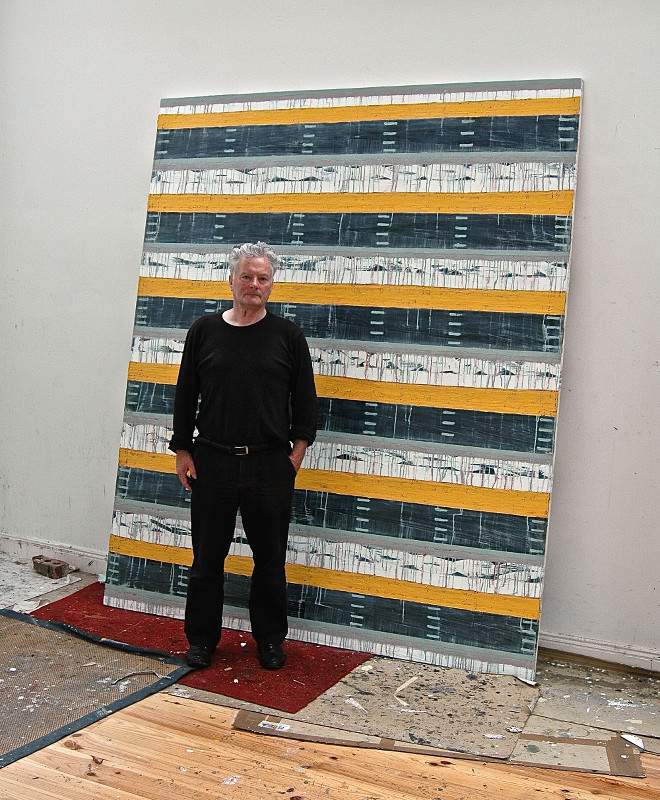 Born in Dublin in 1952, John Noel Smith attended Dun Laoghaire School of Art followed by postgraduate studies in Berlin. He lived in Berlin for twenty two years where he was an important member of its vibrant art community, returning to Ireland in 2002. Long regarded as one of Ireland's foremost contemporary painters, he has exhibited internationally since the mid 1980s. This artist's work forms part of important public, private and corporate collections across the world.
Recent solo exhibitions include German Requiem (2015), Royal Hibernian Academy, Dublin; Mehr ist Mehr (2014), Galerie Stefan Bartsch, Munich, Germany; Tower Buttress and String Ogham (2013), Hillsboro Fine Art, Dublin; United Field Paintings (2012), Konsthallen Hishult, Sweden; John Noel Smith and Anthony Caro (2012), Waterhouse and Dodd, London, England; The Fold (2011), Solstice Arts Centre, Navan, Ireland; Studies in Paint: Jonathan Lasker and John Noel Smith (2010), Hillsboro Fine Art, Dublin; Pandect Series (2009), Hillsboro Fine Art, Dublin; New Paintings (2008), J. Cacciola Gallery, New York, USA; Liliform (2007), Hillsboro Fine Art, Dublin.
The artist's exhibition German Requiem is at the RHA, Dublin, until December 20, 2015.
Friday 9 October – Saturday 7 November 2015
49 Parnell Square West
Dublin 1
Telephone: +353 1 8788242
Opening hours / start times:
10.30 am – 5 pm (Mon – Fri), 10.30 am – 3 pm (Sat)
Admission / price: Free