John Kingerlee: Beyond the Beyond
Saturday 16 January – Saturday 27 February 2016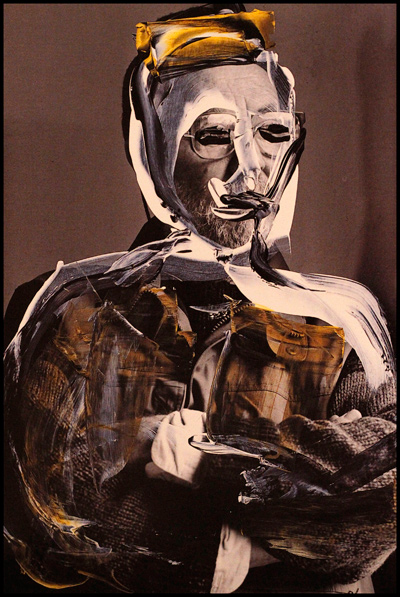 'It is a privilege and significant achievement for Luan Gallery to host this retrospective of superb works of art which span the lengthy and widely acclaimed career of John Kingerlee and showcase his contribution to contemporary visual art and creativity. We are delighted to be following in the footsteps of Professor William Zimmer, New York Times Art Critic, who organised a show of his work which toured America from 2006 to 2010'
– Carmel Duffy, Manager, Athlone Arts and Tourism
Beyond the Beyonds will attempt to present a comprehensive retrospective of the diverse body of work by one of the finest living artists of our time. Kingerlee, a wanderer, spent some time in Cornwall, London, India, Ibiza, the Beara Peninsula, and Granada and makes annual trips to Fez, injecting his life with regular cultural, personal and climatic changes.  Recently he has moved to Skibereen where he has built a large studio and is working every day.
A true expressionist and painter of 'experience', Kingerlee's travels reflect in his work.
His well known Heads, Gothics, Collages, Rub Backs, Landscapes, White Outs and his most famous of all, Grids, will each feature in this showcase as well as some lesser known earlier works, presenting a plethora of visual delights and an overview of the artist's oeuvre.
Aedín McGinn, Curator, Luan Gallery says:
'This is a very exciting time for Luan Gallery; we are utterly thrilled to be hosting this very special retrospective exhibition of the work of master colourist John Kingerlee. Kingerlee turns 80 this February making this a very timely and relevant show. Beyond the Beyonds will survey the various themes in Kingerlee's practice, exploring the career twists and turns of a very interesting and complex artist.
The late, highly revered, Dr. Edmund P. Pillsbury – distinguished art connoisseur, and former Director of the Kimbell Art Museum described Kingerlee as 'the true successor to Turner', the absolute highest of accolades!
We are privileged to present the varied and stimulating work of this remarkable man and hope our local audiences, schools and community groups will take advantage of the free events and tours that will accompany this very special exhibition.'
The exhibition, Beyond the Beyonds, garnered its title from a letter penned by the late Seamus Heaney to Kingerlee's long time patron and advocate in which he used the phrase to describe the artist and his work.
Kingerlee is likened to the great masters. Admired by art critics such as Alannah Hopkin and Ros Drinkwater, writers such as Jonathan Benington and Brian Lynch, academics such as Prof. Mike Catto, and Prof. Dominique Nahas, and world famous composer Morten Laurisden.
The first British artist to feature a solo exhibition in the National Art Museum of China (NAMOC) and having completed a recent four year long tour of the United States, Kingerlee is truly a world renowned artist.
Luan Gallery is proud to present Beyond the Beyonds to celebrate the 80th birthday of John Kingerlee.
Saturday 16 January – Saturday 27 February 2016
Athlone, Co. Westmeath
Telephone: +353 9064 42154
Opening hours / start times:
Tuesday 11:00 - 17:00
Wednesday 11:00 - 17:00
Thursday 11:00 - 17:00
Friday 11:00 - 17:00
Saturday 11:00 - 17:00
Sunday 12:00 - 17:00
Admission / price: Free