John Kelly: 'Beyond Woop Woop, an artist's voyage to Antarctica'
Thursday 31 July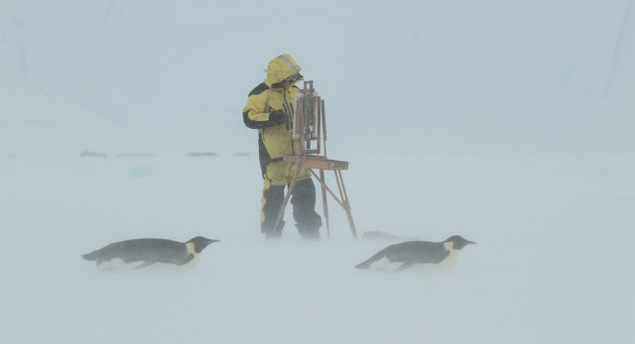 An Illustrated Talk by John Kelly • Thursday 31 July at 6:30pm • Free
In 2013 John Kelly travelled to Antarctica sponsored by the Australian Antarctic Division. To get there he spent three weeks on the icebreaker, Aurora Australis, followed by five weeks painting 'en plein air' at Mawson, the Australian Antarctic Base. This talk will include a photographic and film depiction of his adventure.
This project has been assisted by the Australian Government through the Australian Antarctic Division's Australian Antarctic Arts Fellowship.
On the event of John Kelly's solo exhibition Castlehaven at the Doswell Gallery in Rosscarbery, West Cork Arts Centre is very pleased to host an illustrated talk by this internationally renowned artist.
Castlehaven opened at the Doswell Gallery on Saturday 26 July. The exhibition runs to 7 August.
"I found myself standing in the foyer of the Merrion Hotel, Dublin staring intensely at a small Paul Henry painting; it was of a harbor painted ever so simply. It reminded me of Castlehaven. I returned home and climbed Ceim Hill to paint a small homage. Looking out to another island, The Stags, which takes on the appearance of a castle in certain light, I began to paint."
John Kelly, 2013
Thursday 31 July
Skibbereen, Co Cork
Telephone: +353 28 22090
Opening hours / start times:
Monday to Saturday, 10am to 4:45pm
Admission / price: Free