Jim Cathcart: Them that work the hardest…
Friday 14 February – Saturday 19 April 2014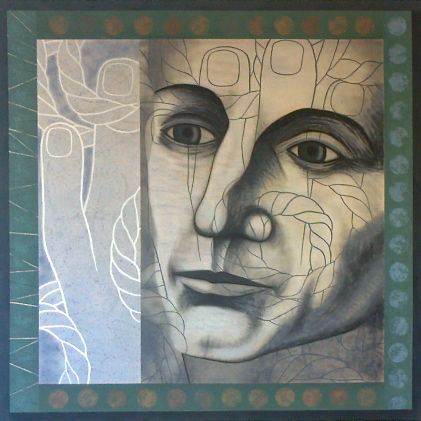 Opening Reception Thursday 13 February at 7pm
'Them that work the hardest …' is a line from a well regarded Scottish song about life in the jute mills. For this exhibition, in Draíocht's Ground Floor Gallery, the artist listened again to half-remembered snatches of folk songs dealing with the experiences of people at work, while at the same time reflecting on personal, family and community history. Some of the resulting ideas and images were re-composed visually into works which are personal statements of empathy and appreciation. The centrepiece of the exhibition is a series of large painted hanging banners which can be displayed together to create mobile murals.
An accompanying exhibition in our First Floor Gallery shows a selection from works on paper on a range of subject matter produced over the last eight years.
Jim Cathcart is a graduate of Glasgow School of Art who has been living and working in Dublin since 1998. As a visual artist, Jim's work has included printmaking, drawing, painting, murals, banners and poster design. In addition to exhibiting in galleries in Scotland and Ireland, his work has found its way into a variety of public, community and commercial spaces. As an arts activist, Jim has been involved in a long term quest for socially relevant approaches to art. This led to a number of roles in community based arts such as tutor and facilitator; artist in residence; project and event manager; arts co-ordinator; researcher and consultant.
Read an interview with Jim Cathcart on RUA RED's website … here …
Friday 14 February – Saturday 19 April 2014
The Blanchardstown Centre
Dublin 15
Telephone: +353 1 885 2622
Admission / price: Free