Jean Mohr: War from the Victims' Perspective
Tuesday 20 May – Tuesday 27 May 2014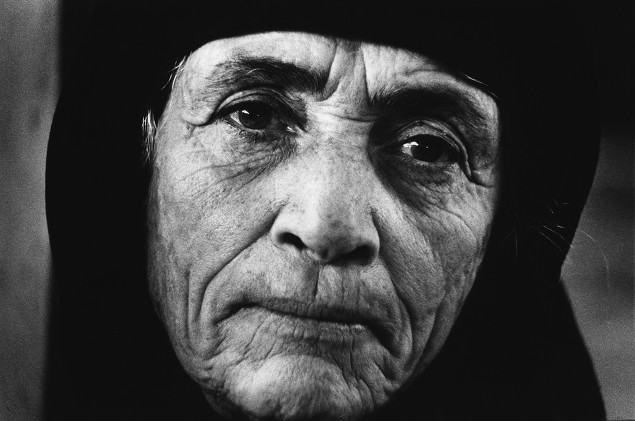 Opening Reception Tuesday 20 May, 5:30 – 7:30pm • Presented by the Embassy of Switzerland in Ireland to celebrate 75 years of Irish-Swiss diplomatic relations and the 150th anniversary of the First Geneva Convention • Produced by the Musée de l'Elysée, Lausanne, and the Swiss Ministry of Foreign Affairs
Shown in Ireland for the first time, Swiss photographer Jean Mohr's (b.1925) classic black-and-white photographs uphold the highest standards of humanist photography: they are compassion­ate, concerned, sensitive and respectful of the subject's dignity. This major exhibition features sixty of Mohr's images and address­es the issues of victims of conflicts, refugees and communities suffering from war and those still under threat. It focusses on emblematic cases from around the world illustrating the universal problems of populations directly or indirectly enduring the reper­cussions of war.
The exhibition was curated by the Musée de l'Elysée in Lausanne, Switzerland and the Swiss Federal Depart­ment of Foreign Affairs. The edition on view in Ireland was produced by Gallery of Photography for the Embassy of Switzerland in Ireland.
About Jean Mohr
Born in Geneva in 1925, Jean Mohr graduated in economics and worked as a delegate for the International Committee of the Red Cross in the Middle East. After studying painting in Paris he took up photography in 1952. For the next 38 years, he devoted his time to working with many international humanitarian organisations and his photographs were published regularly. 1967 saw the publication of "A Fortunate Man", the first in an ongoing collaboration with the writer John Berger. Mohr has also collaborated with Edward Said with 'After the Last Sky – Palestinian Lives' which appeared in 1988. A major retrospective exhibition of Mohr's work in Israel and Palestine "Side by Side or Face to Face" was mounted in 2003 and travelled extensively. He lives in Geneva with his wife, Simone Turrettini.
Image: Jean Mohr: Portrait of Greek refugee, Larnaca, Cyprus1976, © Jean Mohr
Tuesday 20 May – Tuesday 27 May 2014
Meeting House Square
Temple Bar, Dublin 2
Telephone: +353 1 6714654
Opening hours / start times:
Tuesday - Saturday 11am - 5pm. Mondays by appointment for education, artists archiving and training. Closed Sundays
Admission / price: Free