Jason Deans: As If Nothing Ever Lasts
Sunday 21 July – Saturday 14 September 2019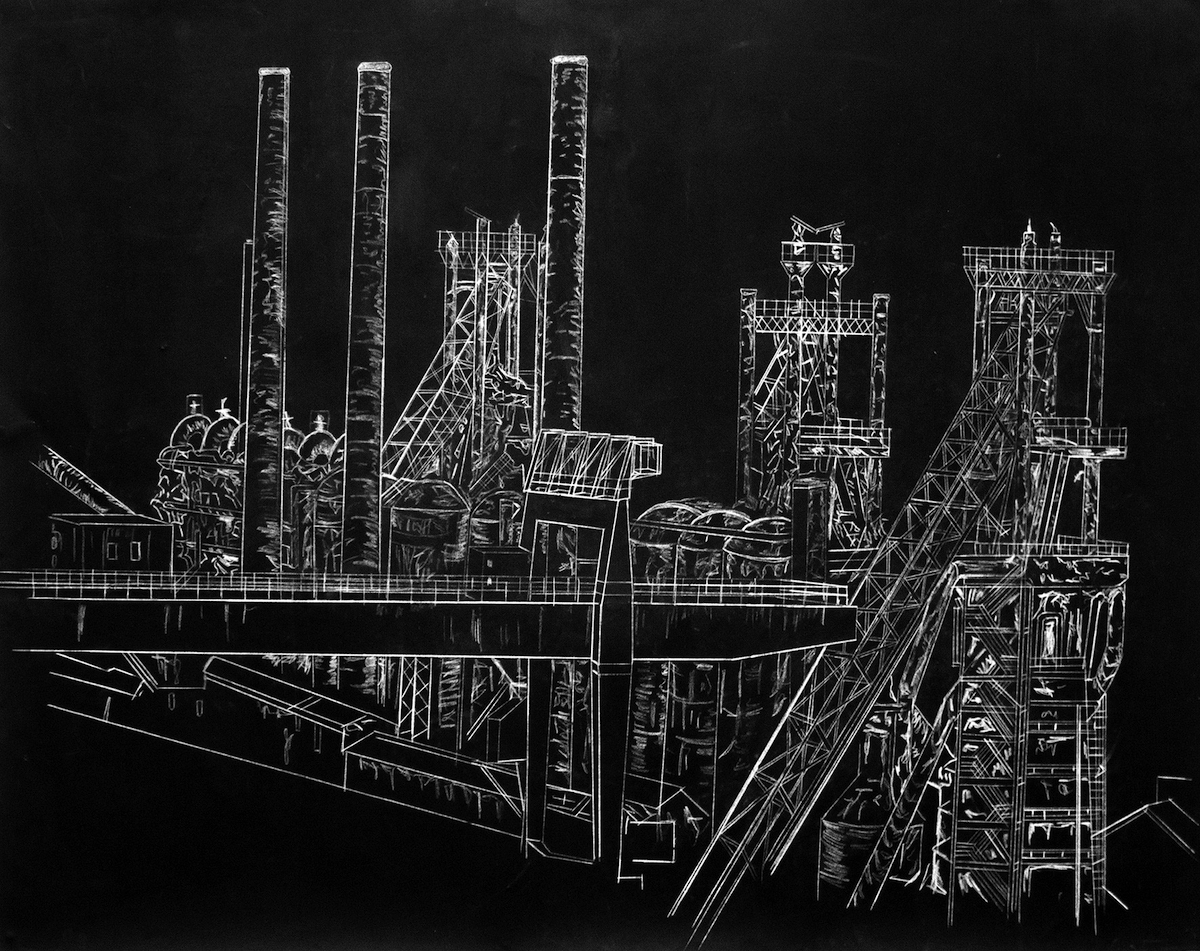 Visual artist Jason Deans presents a body of work titled As If Nothing Ever Lasts at Sirius Arts Centre, Cobh, Co. Cork. This exhibition, comprised of large scale sculptural installation and drawings are an investigative response to Brexit and the UK's decision to leave the European Union. This body of work responds to issues of nationhood, sovereignty and the border dividing Northern Ireland and the Republic of Ireland.
Deans has spent the last three years exploring what caused the UK to vote leave and how it will affect the free movement of goods and people on the Island of Ireland. He has studied the 200 + official crossing points between the two nations, how they had become largely invisible since the Good Friday Agreement and how their troubled ninety-seven year history has impacted the landscape. Deans questions how this international frontier will be monitored and patrolled and how this will impact the movement of Irish Citizens in a post Brexit Europe.
This has culminated in works such as Wandering, a scale recreation of the Irish naval vessel the LE Samuel Beckett as a traditional Irish Currach, which examines the Irish borders and the free movement of people. The placement of this work within view of the ships' home port of Haulbowline Island and the proximity of Spike Island, with its past as a treaty port, creates a unique setting for this site-specific exhibition.
Jason Deans is a Dublin based-visual artist whose work emerged during the Irish economic recession. His practice is reactive to issues of political and financial instability in Ireland, Europe and the world at large and the ensuing social difficulties it creates. His recent work has engaged with the topic of Brexit, its causes, history and fallout, particularly in relation to the border dividing the Republic of Ireland and Northern Ireland
He has an MFA from University of Ulster 2009 and his BA in Fine Art from the Dublin School of Creative Arts 2007. He employs ephemeral materials such as sand, earth and elder in his practice along with pencil, paint and paper. He was resident artist with Draiocht and DIT, 2016. He has exhibited extensively throughout Ireland with organisations such as Draiocht, Platform, Linenhalls and as part of Tulca 'Seachange'. He is in the Imago Mundi – Contemporary Artists from Ireland 2016 collection and received the Fingal Arts bursary in 2016 and 2018.
Image: Jason Deans: Ebbw Vale Steelworks, Acrylic and Pencil on Paper, 159 x 113cm, 2018
Sunday 21 July – Saturday 14 September 2019
The Old Yacht Club
Cobh, Co. Cork
Telephone: +353 21 481 3790
Opening hours / start times:
Wednesday – Saturday, 12:00 – 17:00
Admission / price: Free