Jan Pleitner: Helios
Tuesday 20 March – Saturday 28 April 2018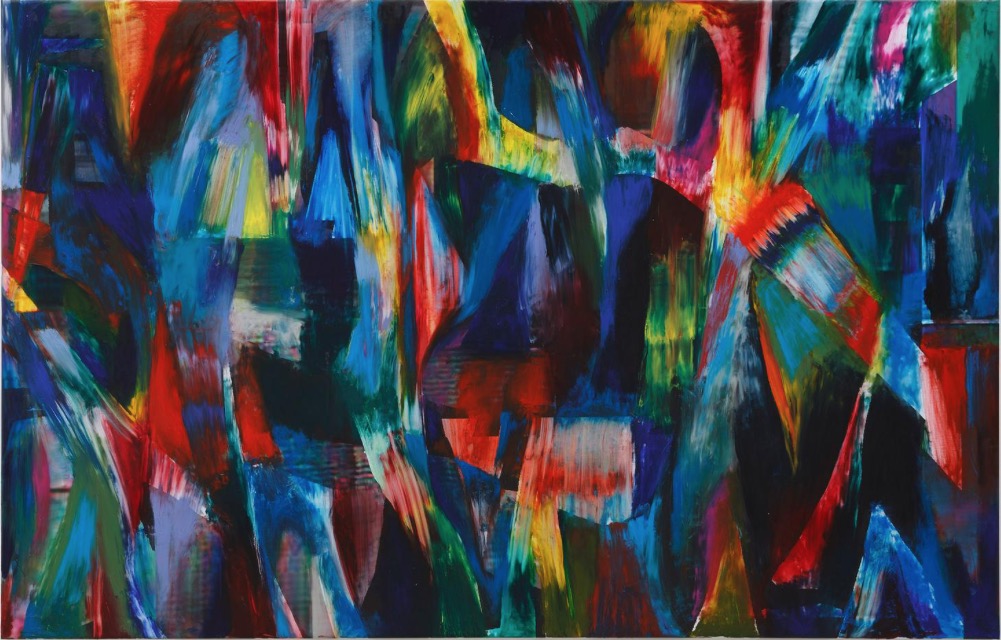 Kerlin Gallery is pleased to present Helios, an exhibition of new artworks by Jan Pleitner.
In Greek mythology, the sun god Helios drives a golden chariot of fire-darting horses across the sky. His relentless movement symbolises the daily rising and setting of the sun. Helios is also a shade of vivid red paint, deployed by the artist throughout this body of work. The title Helios references both the celestial movements of light and energy, and the materiality of our physical domain.
Pleitner uses the term 'sci-fi expressionism' to describe his work. In Helios, his second show at Kerlin Gallery, he occupies the floor as well the walls, creating three-dimensional forms and objects to ground his cosmic impulses.
Jan Pleitner (b. Oldenburg, Germany, 1984) is based in Düsseldorf, having graduated with an MA from the Kunstakademie Düsseldorf in 2010. Past solo exhibitions include Träum Weiter!, Kunstverein Heppenheim, Germany and Ey I?, Haverkampf Gallery, Berlin (both 2017); Water for the Tribe, Kerlin Gallery, Dublin and The Bitter Fruits of the Jungle, MIER Gallery, Los Angeles (both 2016); Dark Matter Matters, Nanzuka Underground, Tokyo (2015); Natalia Hug, Cologne (2014, 2016); Kunstfoyer am Langenweg, Germany; Förderpreis der Öffentlichen Versicherungen Oldenburg, Germany (2013) and Projekt Skagen 12, Denmark (2012).
Image: Jan Pleitner, Untitled, 2018, oil on canvas, 250 x 170 cm / 98.4 x 66.9 in
Tuesday 20 March – Saturday 28 April 2018
Anne's Lane
South Anne Street, Dublin 2
Telephone: +3531 670 9093
Opening hours / start times:
Monday 10:00 - 17:45
Tuesday 10:00 - 17:45
Wednesday 10:00 - 17:45
Thursday 10:00 - 17:45
Friday 10:00 - 17:45
Saturday 11:00 - 16:30
Admission / price: Free