Jan Pleitner: cooling break
Saturday 17 July – Saturday 7 August 2021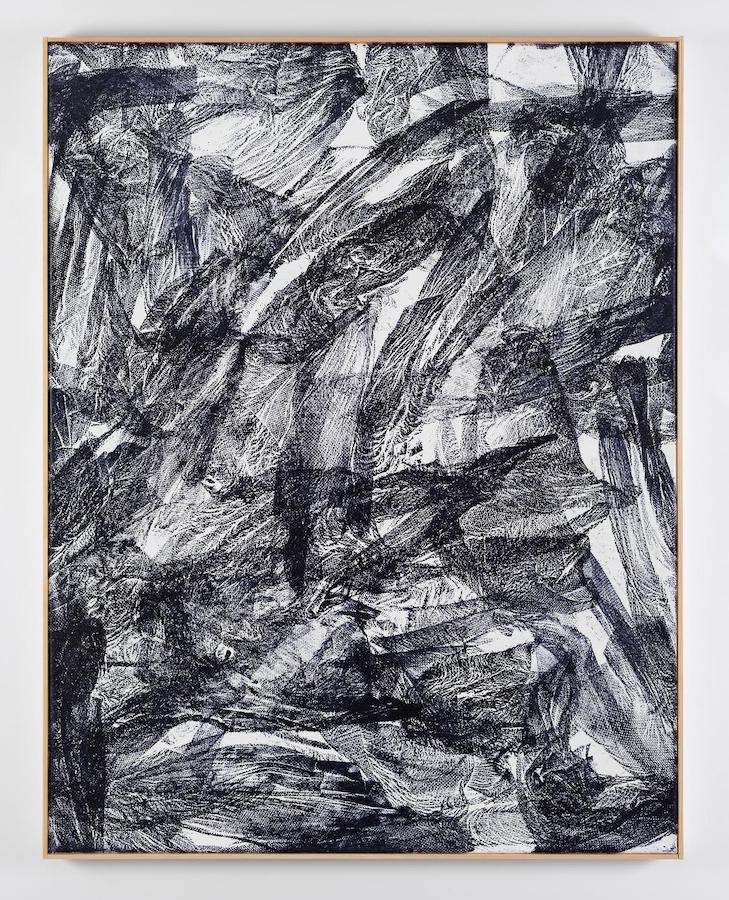 Kerlin Gallery are pleased to announce 'cooling break', a new series of oil on canvas works by Jan Pleitner.
Jan Pleitner creates striking and expressive abstract painting driven by subconscious thought. Often painted in short bursts of time, or even marathon single sittings, the works are full of movement and energy, with jolting lines pulling the eye up and down the canvas. Pleitner's highly physical approach to painting sees him scrape through layers of paint as readily as he builds them up, resulting in a highly tactile canvas. His deep colour palette is lively and mercurial, with elemental patches, streaks and lines bleeding into one another and jostling for space aggressively, but not inharmoniously. Imbued with symbolic properties, they point towards a synesthesiac sensibility.Born in Oldenburg, Pleitner is currently based in Düsseldorf, having graduated with an MA from the Kunstakademie Düsseldorf in 2010.
Recent solo exhibitions include: Helios, Kerlin Gallery, Dublin, (2018); Träum Weiter, Kunstverein Heppenheim, Germany, (2017); Water for the Tribe, Kerlin Gallery, Dublin (2016); [kaj`f], Kunstfoyer am Langenweg, Germany, (2014) and Ein weiterer Stein aus der Wand, Stadtmuseum Oldenburg, Germany, (2013). Recent group exhibitions include: Emotional Rescue, Elephant Kunsthall, Lillehammer, Norway, (2018); Deep One Perfect Morning, Kerlin Gallery, Dublin, (2014); Die Stummen Schreie Deiner Socken, Plattenpalast, Berlin, Germany, (2012); show of the week, Freies Museum Berlin, Berlin, Germany, (2012); Von Affen und Pferden, Museum Ludwig, Koblenz, Germany, (2007); Paintings & Wallpapers, Kunstakademie Düsseldorf, Germany, (2007) and I Like To Move It, Infernoesque, Berlin, Germany, (2007).
Pleitner was awarded a grant by the Kulturstiftung der Öffentlichen Versicherungen Oldenburg.
Image: Jan Pleitner, Untitled, 2021, oil on canvas, 91.5 x 71.5 cm / 36 x 28.1 in
Saturday 17 July – Saturday 7 August 2021
Anne's Lane
South Anne Street, Dublin 2
Telephone: +3531 670 9093
Opening hours / start times:
Monday 10:00 - 17:45
Tuesday 10:00 - 17:45
Wednesday 10:00 - 17:45
Thursday 10:00 - 17:45
Friday 10:00 - 17:45
Saturday 11:00 - 16:30
Admission / price: Free