It's very New School
Saturday 4 March – Saturday 22 April 2017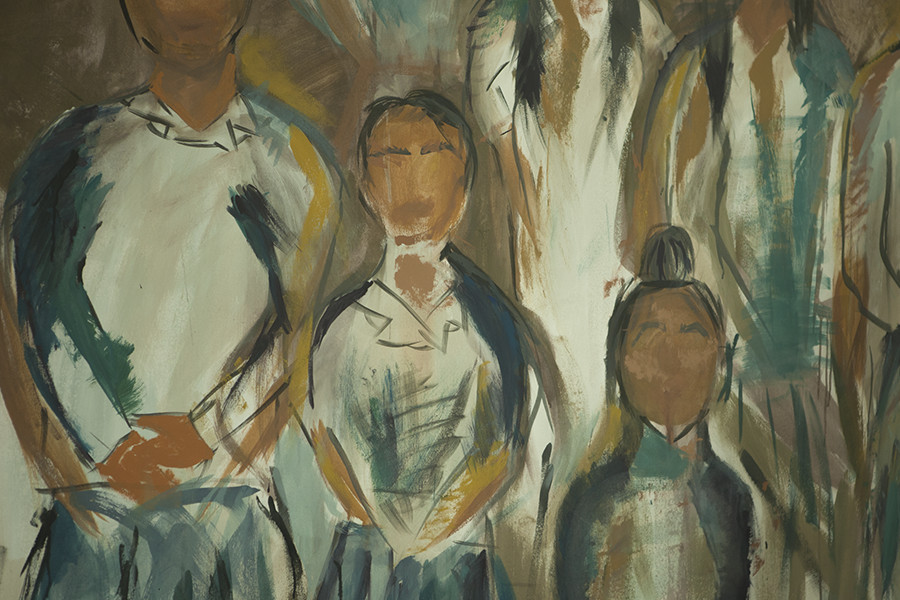 A group exhibition at RUA RED exploring how art can impact education, featuring work from John Beattie, Sarah Browne, Ella de Búrca, Priscila Fernandes, Mark O'Kelly, Maria McKinney, and Sarah Pierce • Curated by Jennie Guy
This exhibition addresses a crisis.
The arts component of the Irish Leaving Certificate curriculum has remained largely unchanged for over 30 years. Students emerging from this program are effectively isolated from the language, modalities and potential of contemporary art. Thinking outwards from the parameters specific to this isolation, this exhibition advocates for change within much broader sites of education, producing a contagious effect that forces us to reconsider larger institutional deficiencies.
Participating artists have been asked to create work that considers these themes within the context of this gallery exhibition. The Art School platform often functions by staging artists within schools, so that the school itself becomes the site of production. It's Very New School is different: We are working outside of the school, bringing these themes from the school into the gallery.
Some of the goals of It's Very New School are:
To provide sites for artists to explore their relationship (in some cases as yet unchartered) with non-tertiary education.
To demonstrate to children and young people (both directly and indirectly) that there are different perspectives about how (and what) we learn.
To create a sharp focus on artistic research in order to encourage more active involvement from young audiences.
To create a multi-faceted 'project' that is legible in longer-term international dialogues about art and education.
For audiences of all ages.
Image: Process detail from collaborative group self-portrait by Transition Years from Our Lady's School, Terenure. An Art School residency featuring artist Mark O'Kelly, curated by Jennie Guy.
Saturday 4 March – Saturday 22 April 2017
South Dublin Arts Centre
Tallaght, Dublin 24
Telephone: +353 1 451 5860
Opening hours / start times:
Monday 10:00 - 18:00
Tuesday 10:00 - 18:00
Wednesday 10:00 - 18:00
Thursday 10:00 - 18:00
Friday 10:00 - 18:00
Saturday 10:00 - 18:00
Admission / price: Free