Isabel Nolan: The Weakened Eye of Day
Saturday 7 June – Sunday 21 September 2014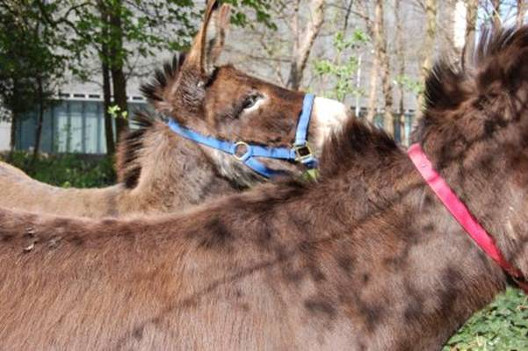 Opening Reception Friday 6 June, 6 – 8pm
The Irish Museum of Modern Art presents The weakened eye of day a new project by Isabel Nolan. The exhibition explores how light manifests as a metaphor in thoughts, obsessions and pursuits and includes text, sculpture, drawings and textiles. Nolan's works evolve out of consciously erratic investigations into the aesthetics of diverse fields such as cosmology, humoral theory and illuminated manuscripts.
The title is taken from Thomas Hardy's poem The Darkling Thrush (1899), in which the sun, described as 'the weakening eye of day', is a dismal star drained of its force by a gloomy pre-centennial winter afternoon. This show is a material account of the strangeness of the world from the formation of the planet's crust to the death of the sun and the enduring preoccupation with light as a metaphor for truth.
As part of the exhibition there will be a series of talks by guests, invited by Nolan, on subjects ranging from cosmology, philosophy and aesthetics. These talks and events are part of the on-going investigative enquiries that inform The weakened eye of day and Nolan's practice.
Stuart Clark presents The Sky's Dark Labyrinth
Saturday 7 June, 1.00pm
Award winning author and astronomer, Dr Stuart Clark tells the story of how single observations by astronomers have transformed our view of the universe and our place within it.
Art in the Contemporary Universe
IMMA + MA Art in the Contemporary World, NCAD
Saturday 20 September, 12 noon, IMMA
This seminar explores realms of science, aesthetics and philosophy, and what Italo Calvino calls the 'overambitious projects' in contemporary culture, narratives in science and the cosmological turn in recent philosophy. Chaired by Paul Ennis and Declan Long (Lecturers, MA Art in the Contemporary World, NCAD, Dublin).
Booking is essential. For free tickets and a full programme of talks see www.imma.ie/talksandlectures
Lars von Trier
Melancholia (2011)
Irish Film Institute
Monday 15 September, 8.30pm
A special screening of Lars von Trier's film portraying a sibling relationship in the shadow of impending disaster as the planet Melancholia hurtles towards Earth.
IMMA Collection: Conversations will also open Friday 6 June, 6.00 – 8.00pm
Conversations explores what has inspired artworks socially, politically and culturally and how they have come into the IMMA collection. Throughout the galleries, a number of fresh approaches are taken, such as an insight into the role of gallerist David Hendriks in contemporary art in Ireland and a response to the collection by artist Caroline McCarthy. Conversations includes an eclectic mix of works by Brian Maguire, Barrie Cooke, Mary Kelly, João Penalva, Sean Scully, Andrew Vickery, Elinor Wiltshire and others.
Image: Isabel Nolan: Image courtesy of the artist and Kerlin Gallery, Dublin. © Isabel Nolan. Thanks to the Donkey Sanctuary Irl., Liscarroll, Mallow, Co. Cork, for their assistance.
Saturday 7 June – Sunday 21 September 2014
Royal Hospital, Kilmainham
Dublin 8
Telephone: +353 1 612 9900
Opening hours / start times:
Tuesday 11:30 - 17:30
Wednesday 11:30 - 17:30
Thursday 11:30 - 17:30
Friday 11:30 - 17:30
Saturday 10:00 - 17:30
Sunday 12:00 - 17:30
Admission / price: Free
Bank Holidays open 12:00 – 17:30.