Isabel Nolan: The thing that happens
Wednesday 1 August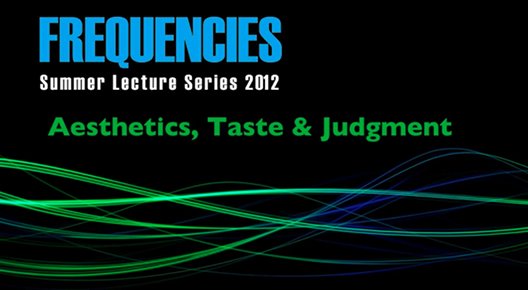 FREQUENCIES Summer Lecture Series – Aesthetics, Taste Judgment – presents artist Isabel Nolan
Wednesday 1 August, 1 – 2pm
Isabel Nolan's work is an aesthetic examination of how meaning is made. "I'm compelled both by the potential for fixed forms to make instability and contingency concrete, and by the understanding of artworks as events."
Nolan has shown widely in Ireland and internationally including solo exhibitions in Dublin, Tokyo and Auckland. Most recently Nolan staged major solo shows at the Museé d'Art Moderne de Saint-Etienne, France (2012) and The Model, Sligo (2011). She represented Ireland at the 2005 Venice Biennale in a group exhibition 'Ireland at Venice 2005', which was subsequently presented at the Lewis Glucksman Gallery, Cork in 2006. Nolan also features in 'This is Going To Take More Than One Night', a film project curated by Vaari Claffey recently screened at the Corona Cork Film Festival and at the IFI, Dublin.
All lectures in this series are free and open to all and will happen in the Mezz on the Factory Floor.
The full and extended line up for the FREQUENCIES Series 2012 will be announced shortly. Please check our website for full details.
Wednesday 1 August
Albert Road, Cork City
Telephone: +353 21 4314353
Admission / price: Free