Irish-Polish Society Annual Art Exhibition
Thursday 22 September – Sunday 16 October 2011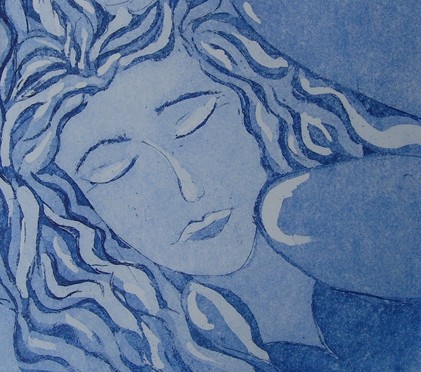 The IPS Annual Art Exhibition is delighted to be included in the 2011 Culture Night progamme. Along with the rest of Dublin's cultural centres, Polish House, at 20 Fitzwilliam Place, will open its doors to visitors on the night where they will find music and art waiting for them.
As a non-profit organisation encouraging integration and cultural understanding the IPS is also very pleased to be talking part in the Dublin City Council's Office for Integration 'One City One People' Campaign running across the city this autumn (see www.dublin.ie).
For over 30 years, the Irish Polish Society has provided a place for Poles and Irish people to mix and socialise, and to learn about each other's culture during various events and social gatherings. The society runs a full year's programme including speakers on a variety of topics both cultural and historical, music and seasonal events, frequently with the opportunity to sample Polish cuisine. The Annual IPS Art exhibition is an opportunity to bring the two cultures together with both Irish & Polish artists exhibiting.
The Exhibition will be opened by J.J. Macken. The Longford artist is well known for his experimental approach to watercolour technique, and whose works are included in the private collections of Mick Jagger and Albert Reynolds.
This year the artists exhibiting include Marta Wakula-Mac whose work has been described as 'a provocative and intriguing collection of images from the world of observation and the imagination' showing etching and linocut, Maciej Smoleński is 80 this year and exhibits two large pieces "Octopus and drowning rabbit" and "Spanish Fiesta" from his early collections, Martin Reynolds who shows architectural drawing, Ula Retzlaff a printmaker and painter exhibits current work, Deirdre Lennon who exhibits seascapes inspired by Connemara, Orla Kaminska who exhibits 'Rock Pools' – a series of studio ceramic pieces inspired by seaside trips this Summer, Helena Johnston who includes landscapes she painted en-plein air in Provence and Gdansk, Marysia Harasimowicz who exhibits etchings from her 'Diva' series which explore the theme of celebrity, Roman Furgalski who exhibits recent paintings and Camilla Fanning who this year exhibits a selection of graphic works on paper.
For more information and details about the Exhibition please contact Curator Marysia Harasimowicz (marysiahz@gmail.com or phone 087-6853452).
Image: Marysia: Diva in Blue, Etching
Thursday 22 September – Sunday 16 October 2011
Admission / price: Free
Friday 23rd Culture Night: 12pm – 5pm and 6.30pm - 9.15pm
See
irishpolishsociety.ie
for information about joining the society.