Intertidal: BA Visual Art Graduate Exhibition
Saturday 12 September – Saturday 17 October 2020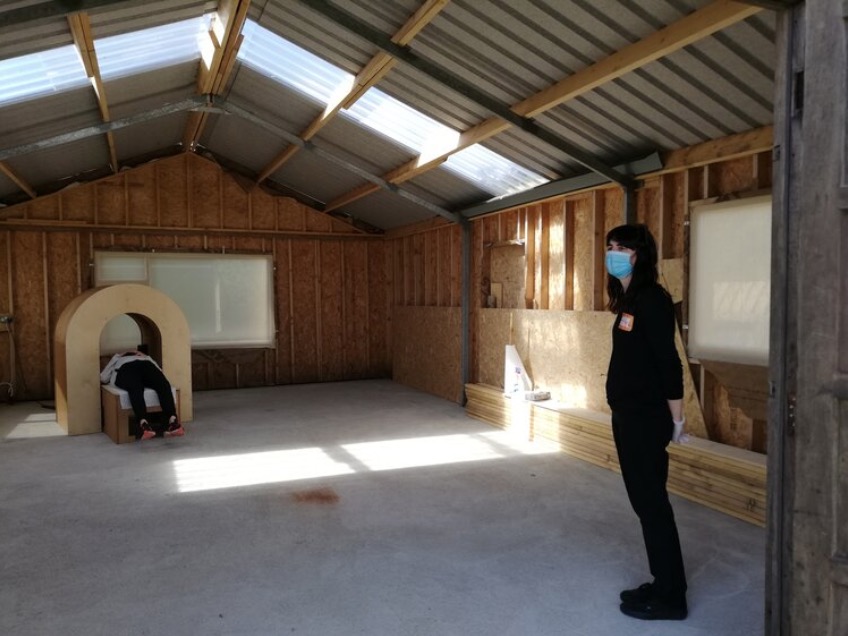 ――― Level 5 ―――
BA Visual Art Graduate Exhibition at Uillinn: West Cork Arts Centre
The biennial showcasing of work from the BA Visual Art (hons) Degree Programme, Sherkin Island takes place in two locations in September this year. The culmination of four years of hard work, the exhibition showcases the creative capacities of ambitious graduates under the heading Intertidal.
Intertidal is defined as 'of, relating to, or being the part of the littoral zone above low-tide mark. Course Coordinator Dr. Glenn  Loughran, explains 'In the 2017 novel New York 2140 Marxist cli-fi writer Kim Stanley Robinson constructed an image of climate-change with  the island-city of New York partly submerged under rapidly rising sea-levels. While a large portion of society live in newly constructed spaces above sea level norms, a significant portion live below the sea in in-between spaces that repeatedly merge and submerge with those above. Robinson calls this in-between space, the intertidal zone'. 'A central metaphor for climate change,' he says 'the intertidal zone names the space between "catastrophe and capitalism" a zone of "uncertainty and doubt, a space of risk and reward" and as such, it is also an appropriate metaphor for our uncertain times'.
The BA Visual Art is an innovative honours degree programme delivered on Sherkin Island. The programme is embedded within the island community and the graduating students are deeply engaged within this local context. Much of the work is concerned with the ecology, community and future sustainability of the island. Utilising Sherkin Island as both inspiration and installation space, the graduate exhibition took the form of an island-wide exhibition on Saturday 5 and Sunday 6 September, when the graduating students presented sculptures, installations, video and performance addressing themes of enclosure, ecology, melancholia, decolonisation and difference.
www.intertidal2020.ie
The exhibition at Uillinn further showcases the work of this unique and innovative art programme. Curated by Ann Davoren, Director of Uillinn: West Cork Arts Centre, the exhibition includes selected work by the graduating students who are Deirdre Archbold, Ann Burns, Ilse Dahms, Guy Dalton, Vicki Davis, Margaret Flynn, Sylwia Migdal, Sinéad McCormick, Katie Nolan, and Faye Sheriff.
Uillinn: West Cork Arts Centre is open to the public from 10.00am to 4.30pm from Monday to Saturday. Booking is not required but face coverings are mandatory.
BA (hons) in Visual Art is a community-based, four year, honours degree, visual art programme based on Sherkin Island. It is fully accredited, managed and delivered by the Dublin School of Creative Arts, Technological University Dublin (TU) in partnership with Sherkin Island Development Society (SIDS) and Uillinn: West Cork Arts Centre, and is part-funded by the Department of Culture, Heritage and the Gaeltacht and Cork County Council.
www.dit.ie/creativearts
www.sherkinbava.com 
www.westcorkartscentre.com
Image: Vicki Davis, Vort_i_city. Installed on Sherkin Island for Intertidal, BA in Visual Arts Sherkin Island Graduate Show 2020
Saturday 12 September – Saturday 17 October 2020
Skibbereen, Co Cork
Telephone: +353 28 22090
Opening hours / start times:
Monday to Saturday, 10am to 4:45pm
Admission / price: Free