Infrastructures of Now
Friday 21 September – Friday 30 November 2018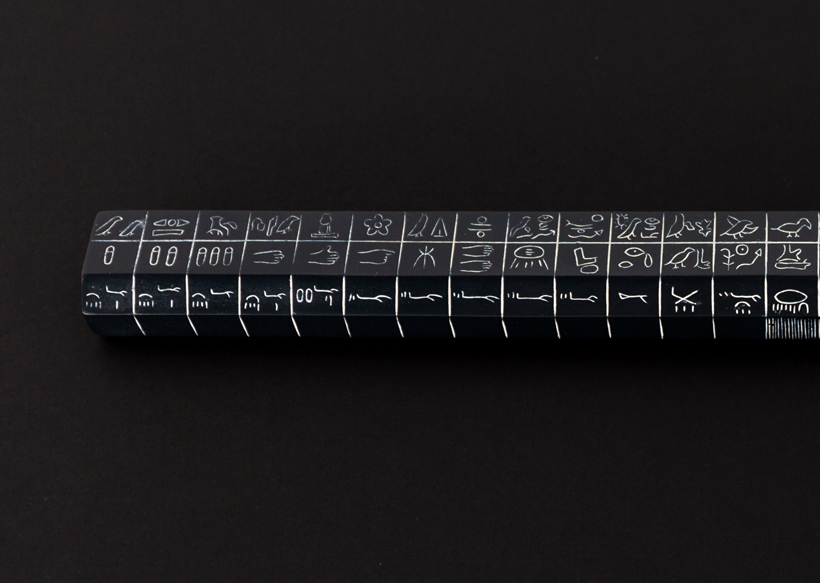 This exhibition features work of contemporary practitioners positioned alongside heritage artefacts and works from the NCAD campus collections
Exhibiting artists: Alan Butler & Elaine Hoey, Adrian Duncan, Andrew Folan, Jessica Foley, Shane Keeling,Tom O'Dea, Mark O'Kelly. Exhibiting heritage artefacts and works from the collection of the National College of Art and Design, Ireland (NCAD) and the Leslie Eastwood collection housed at the National Irish Visual Arts Library (NIVAL). Infrastructures of Now is curated by Anne Kelly, NCAD Gallery.
Exhibition Events
Friday 30 November 2018 NCAD Gallery: 14:30 — 16:30: Remaining Useful Life Stranger Fictions Workshop: Writer & artist Jessica Foley with catalysts Harun Siljak (EDGE Fellow) and Anne Kelly (Curator, NCAD Gallery). Limited places, information and booking at this LINK.
Friday 30 November 2018 Harry Clarke Lecture Theatre, NCAD, 12:30 — 13:30: Leaders in Research (LiR) Series 4: EDGE Fellows | National College of Art and Design (NCAD) event partnership. Dr Alessandra Sala of Bell Labs & Enda O'Dowd of NCAD Design Faculty discuss how much collaboration featured and how much working in the arts v science v both impacted and enhanced their own career pathways. More nfomation at this LINK.
Friday 21 September Culture Night 2018, NCAD Gallery, 17:00: Rory Hanrahan, measurement engineer at the National Metrology Laboratory (NML) of NSAI (National Standards Authority of Ireland), discusses the changes of representation to the standard of international measurement (SI) from the material kilogram object to quantum-based measurement, w/ Q&A.
Friday 21 September Culture Night 2018, NCAD Gallery, 17:30: Adrian Duncan reads from SITE ART (Love Notes from a German Building Site, a novel, Spring 2019, Lilliput Press).
Friday 21 September Culture Night 2018, Harry Clarke Lecture Theatre, NCAD, 19:00 — 21:00: Soundwork performances by Dylan Kerr (19:00) and Colm KeadyTabbal (20:00). 
The Infrastructures of Now exhibition features work of contemporay artists positioned alongside hertitage artefacts from the NCAD campus, works on loan from the collection's of National College of Art and Design, Ireland and the National Irish Visual Arts Library (NIVAL).
Democratization of the digital has seen artists and designers utilise a different set of tools in contemporary practice. New technologies and changing social habits are transforming our work spaces and ways of working. Digitization production has changed the way design is manufactured, film is produced, art , architecture and engineering. We are told, we live on the cusp of a new era of industrial revolution – all connected to 'the internet of things'; described as a paradigm shift in our economic life, from mass production industry to production by the masses.
A mastery of multiple skills used by artisans to produce crafted objects is no longer required. In a 'sharing economy', digital fabrication literacy is much quicker to learn than to master fabrication craftsmanship that takes years of mastering skill. Artist residencies, hosted and funded by corporate digital conglomerates and energy companies, consider a virtual world of bits and their translation into the concrete. What of 'making', the imprint of the artist maker and designer in contemporary practices?
* The Leslie Eastwood textiles documentation collection is exhibited by kind permission courtesy of the Eastwood Family, on loan from the National Irish Visual Arts Library (NIVAL) at the National College of Art and Design, Ireland. The Egyptian Royal Cubit measuring-rod and accompanying yard and metre sticks are exhibited on loan by kind permission courtesy of the NSAI (National Standards Authority of Ireland) National Metrology Laboratory (NML) Ireland with thanks to Paul Hetherington (NML).
Alan Butler's work explores material and philosophical ideas about how imagery and meaning function in technologically mediated realities. His subject often ties together the cultural dogma that underpins visual languages, with algorithmic modes of being in western capitalist societies. He received his MFA from LaSalle College of the Arts, Singapore (2009). and BA in Fine Art from the National College of Art and Design, Dublin (2004).
Recent activities include solo exhibitions The Need To Argue In The Master's Language, Visual Carlow, Ireland (2018); Down and Out in Los Santos, Malmö Fotobiennal, Sweden (2017); HELIOSYNTH, Green on Red Gallery, Dublin (2017); We Were Promised Anarchy, But What We Got Was Chaos, Solstice Art Centre, Ireland (2015); Youth Outreach In N. Korea, Supermarket , Stockholm, Sweden (2015); The Parallax View, Ormston House, Limerick, Ireland (2014); and group exhibitions Weird Capitalism, Transfer, New York (2018); Back to the Future, C/O Berlin (2018); Traces, Kasteel Wijlre, The Netherlands (2018); SITUATIONS/Posthuman, Fotomuseum Winterthur, Switzerland (2018); States of Play: Roleplay Reality, FACT, Liverpool, England (2018); When Facts Don't Matter, St Carthage Hall, Lismore Castle, Ireland (2018); As Above, So Below, Irish Museum of Modern Art, Dublin (2017); Les Rencontres d'Arles, France (2017); Scissors Cuts Paper Wraps Stone, CCA Derry/Londonderry (2016) ; FUTURES: Anthology 2, Royal Hibernian Academy, Dublin, Ireland (2015); Telling Lies, RUA RED, Dublin, Ireland (2015); Please return, Embassy Gallery, Edinburgh, Scotland (2015), among others. http://www.alanbutler.info/
Adrian Duncan is an artist and writer based in Ireland and Berlin. His visual-art work is primarily installation based, most often using photography, film and sculpture. His process of making and the aesthetic of his works derives from an interest in language, and the processes of construction – amateur and professional. His writing has been published by Frieze, the Times Literary Supplement (UK), Art & the Public Sphere (UK), the Dublin Review, Architecture Ireland and the Irish Times, among others. His debut novel, published by The Lilliput Press, will appear in Spring 2019.
He is coeditor of Paper Visual Art Journal (IRL/DE). In 2018 he exhibited, in collaboration with Feargal Ward, a large-scale film/sculptural installation work titled The Soil Became Scandinavian, as part of EVA 2018, curated by Inti Guerrero. During 2018/19 he and Ward are also co-directing a feature-length film on the subject of engineer Peter Rice.
From 1995 Duncan studied and worked as a structural engineer for over a decade in the U.K. and Ireland. He received his chartership from the I.E.I. (Irish Engineering Institute) in 2007, before returning to study fine art at IADT, Dún Laoghaire in 2008. He received a 1st class M.A. (Art in the Contemporary World, NCAD, Dublin) in 2011. He has guest tutored and guest lectured at UCD School of Architecture, Dublin; UCC School of Architecture, Cork; NCAD, Dublin; and Crawford College of Art, Cork. http://www.adrianduncan.eu/
Andrew Folan is an artist based in Dublin primarily who primarily works in print, photography and sculpture. Recent works have combined digital processes and print in multi-layered composite photo-montage. He is an active collaborator in scientific, medical and architectural projects and participated in the Digital Surface presented at Tate Britain (2003). Essentially a conceptual artist, Folan has more recently explored concerns of a social, psychological and scientific nature. While he is concerned with issue based reasoning, process is always an important component and his productions are usually delivered in a formalist and often highly labour intensive manner.
Folan graduated from the Slade School of Fine Art, London in 1981, and with a Phd from the NCAD. He has exhibited widely throughout Europe. His solo exhibition of printed sculptures Arterial Ink toured to a number of venues in Ireland as well as London, Paris and Stockholm (1991-2001). His solo exhibition of digital lambdachromes Stray Light was shown at the Ashford Gallery, Dublin in 2002. He participated in a group exhibition Dead Bodies at the Centre Culturel Irlandais, Paris in 2003. In 2006 he completed a sculptural installation The Fleet Morph at the Mater Hospital Dublin. In 2008 he completed a commission Anatomy of an Instrument for the Royal Victoria Hospital, Belfast, using CT scanning as the central research component. He presented a paper, Grasping the Untouchable at The International Symposium on Electronic Art,  Belfast, 2009. His work is the collections of the Arts Council, Dublin, The Irish Museum of Modern Art, The Central Bank of Ireland and Trinity College, Dublin. http://www.seeingnotbelieving.com/
Jessica Foley works as a writer, transdisciplinary researcher and practitioner. She is a co-founding member of the Orthogonal Methods Group and is currently writer-in-residence at CONNECT, the Science Foundation Ireland Centre for Future Networks and Communications. The Orthogonal Methods Group are unique in this context, bringing creative arts practices, critical pedagogy, feminist STS and new materialisms, new media scholarship and anthropology into critical conversation with science and technology research and industry.
Since 2013, Jessica has pioneered a research-creation method called Engineering Fictions with engineering researchers and artists. Engineering Fictions, and its twin Stranger Fictions, is a writing workshop that embraces the power of fiction and writing to foster and exercise creativity, honesty, diversity and ethical courage in Science and Technology research and industry.
Working contingently with people and contexts, materials and texts from across the worlds of contemporary art and design, education and engineering, Jessica's work focuses on opening up possibilities for embodied criticality and creative thinking and practices in ways that can support processes of change, healthy relations of difference and the enlargement of generosity and community. Jessica's transdisciplinary practice is informed by her education in Graphic Design (B.Des. LSAD), Art and Design Education (H.Dip. LSAD), Contemporary Art (MA Art in the Contemporary World, NCAD)  and Telecommunications Engineering (PhD. CTVR/TCD). In October 2018, Jessica will begin a two-year Irish Research Council Postdoctoral Fellowship with Maynooth University, exploring the function of fiction in parsing the worlds of 'smart cities' and 'internet of things'. https://connectcentre.ie/omg www.jessicafoleywriting.com
Elaine Hoey works mainly creating interactive based installations, appropriating contemporary digital art practices and aesthetics to explore the politics of digital humanity and our evolving relationship with the screen. Hoey's work mainly focuses on the intersection between the media, technology and politics. She is a recent Fine Art BA and MA graduate of the NCAD. https://www.elainehoey.com/
Shane Keeling graduated with a BA from the NCAD Ceramics Department in 2018. He works predominantly in ceramic to make large scale sculptures, as well as performance work. Keeling is the NCAD Ceramic Residency 2018 awardee. The residency is a platform for artist makers to gain further experience within their chosen field, providing awardees' with access to a wide range of facilities while simultaneously providing technical support situated in the Ceramics Department at the NCAD. The NCAD Gallery has commissioned new work from Keeling for the Infrastructure of Now exhibition.
Tom O'Dea http://iamtomodea.com/ is an artist, researcher and active member of the Orthogonal Methods Group (OMG) at CONNECT in Trinity. He has a background in mechanical engineering and sustainable construction and development. O'Dea's work is focused on the interplay of data and power structures in society. More specifically, he is interested in the politics of technology and, as an extension of this, how ways of describing the world through computational structures impact the possibilities for our being, acting and thinking in the world. Examples of the 'data filtering' of our perception include the impact social tracking practices (e.g. Fitness Trackers, Social Media, etc.) have on their tracker's perception of themselves, or the way in which data (such as oC temperature rise, parts per million CO2, etc.) mediate our relationship to environmental systems. These interests have brought O'Dea to focus particularly on measurement technologies – ways of encoding the material and immaterial phenomena that make up existence in abstract representational forms – and the way these act to express, suppress, illuminate or obscure political affects, power inequalities and knowledge hierarchies. His practice investigates measurement practices at both the theoretical level and in their practical implementation throughout society.
Mark O'Kelly is an artist living and working in Dublin, Ireland. He studied at the National College of Art and Design, Dublin, 1985-1990 and at the Slade School of Fine Art, University College London, 1990-1992. He is Head of Fine Art Painting at the National College of Art and Design, Ireland. www.markokelly.ie
Image: Egyptian Royal Cubit measuring-rod (detail), 2018. Image courtesy of the artist Tom O'Dea, photography Neil Smyth. Egyptian Royal Cubit measuring-rod exhibit on loan from the NSAI (National Standards Authority of Ireland) National Metrology Laboratory (NML) Ireland on the occasion of the exhibition, 'Infrastructure of Now' curated by Anne Kelly, NCAD Gallery.
Friday 21 September – Friday 30 November 2018
100 Thomas Street
Dublin 8
Telephone: +353 1 6364200
Opening hours / start times:
1pm - 5pm, Monday – Friday
Admission / price: Free