In The Offing
Thursday 11 July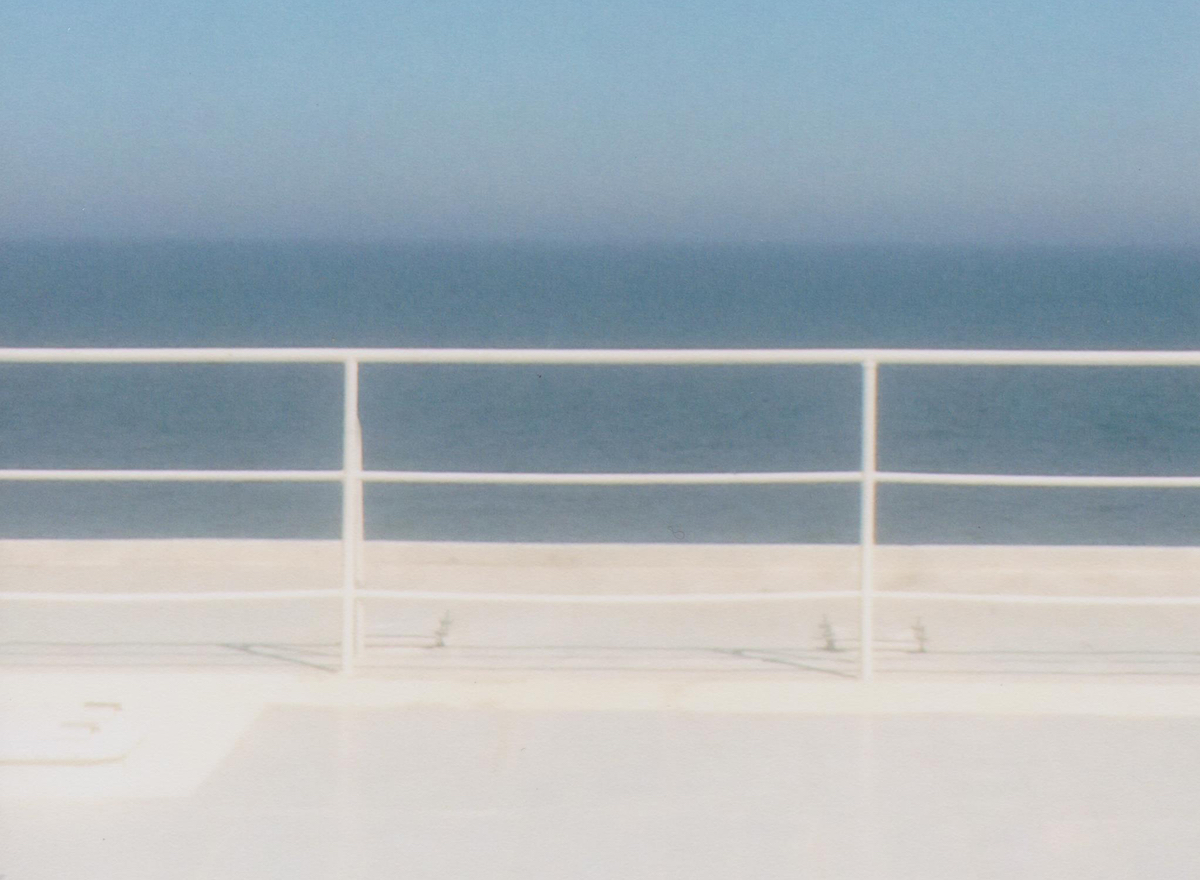 The evening event begins at 5pm with a viewing of the exhibition followed at 6pm by a live listening and series of performances. 

Book a FREE ticket on Eventbrite.
In The Offing is an exhibition and a series of performances that will take place over the course of a single day and night in July, with artists Sophie Behal, Isadora Epstein,  Maeve Lynch, Eoghan McIntyre, Rosie O'Reilly and Benjamin Stafford.
The 'offing' is the most distant part of the sea in view from land. Looking out at the horizon both time and expectation can become confused. The foreseeable future seems uncertain. Sirius Arts Centre will act as an anchor point for the individual practices of each artist. The building, framed by the maritime and oceanic history of Cobh, will play host to an exploration of time and uncertainty.
Taking an experimental approach to staging, the work will expand beyond the boundaries of the gallery, inviting the audience to experience the works across the private and public spaces of Sirius Arts Centre and the surrounding harbour.
Supported by Cork City Council and Kilkenny County Council.
About the group: Sophie Behal, Isadora Epstein,  Maeve Lynch, Eoghan McIntyre, Rosie O'Reilly and Benjamin Stafford are a group of artists, curators and writers who pose questions relating to authorship, fiction, language and institutional critique through lectures, exhibitions and publications. Recent collaborations include Guest Appearance, Trinity College Dublin 2018, Fool s Guild, KuvA Exhibition Lab Helsinki, 2018, Unwelcome Guests: Art and Ethics, the Douglas Hyde Gallery, 2017, Rosc: Fiction of the Contemporary, Irish Museum of Modern Art, 2017, Soft Ground, Wandesford Quay Gallery, Cork. This work is developed through ongoing research and collaborative practice including exhibitions, events and performances.
The group work on art-focused enquiry projects through practice-based research. These outcomes include collaborative projects that work across disciplines and include partnerships with collaborators that work within and beyond the field of art.
Thursday 11 July
The Old Yacht Club
Cobh, Co. Cork
Telephone: +353 21 481 3790
Opening hours / start times:
Wednesday – Saturday, 11:00 – 16:00
Admission / price: Free