National Photography Collection Inaugural Exhibition
Thursday 20 January – Saturday 26 March 2022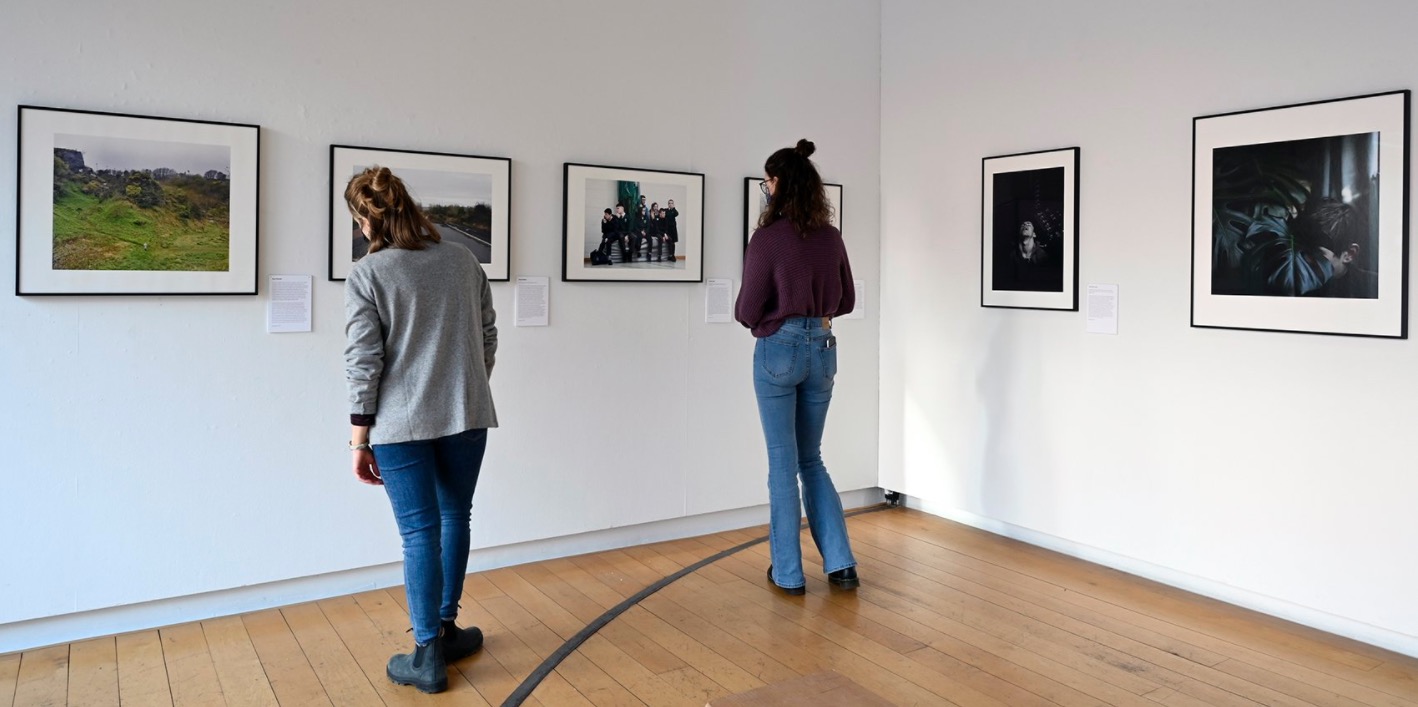 Gallery of Photography Ireland is delighted to present this exhibition introducing the National Photography Collection. Featuring a selection of specially commissioned prints by established and emerging Irish artists, it provides a context for an open discussion on the development of the Collection over the coming years.
We want to work with artists to support them in archiving their artistic practice across the span of their careers, preserving their creative legacies for the future. Our vision for the Collection is to define the scope of modern and contemporary Irish photography, honouring past generations and recognising the achievements of contemporary Irish photographic artists.
The artists featured in this exhibition are:
Ciarán Óg Arnold; Enda Bowe; Noel Bowler; Ala Buisir; Simon Burch; Dorje de Burgh; Krass Clement; Shia Conlon; Martin Cregg; Mark Curran; Ciaran Dunbar; John Duncan; Tessy Ehiguese; David Farrell; Kevin Fox; Paul Gaffney; Clare Gallagher; Emer Gillespie; Karl Grimes; Anthony Haughey; Seán Hillen; Patrick Hogan; Tobi Isaac-Irein; Dragana Jurišić; Jamin Keogh; Jialin Long; Markéta Luskačová; Shane Lynam; Alen MacWeeney; Dara McGrath; Moira McIver; Yvette Monahan; Tony Murray; Brian Newman; Kate Nolan; Miriam O'Connor; Kenneth O'Halloran; Mandy O'Neill; Tony O'Shea; Pete Smyth; Nigel Swann; Harry Thuillier Jr; George Voronov and Róisín White.
The National Photography Collection builds on the Gallery's sustained commitment to supporting artists in the development and promotion of their work. Through collaboration, we hope to grow the collection as an archive repository offering an overview of photographic practice in Ireland.
This introductory exhibition for the Collection is part of our year-long In Our Own Image programme charting the history of Irish photography. It cuts across photographic styles and periods to foster a dialogue between the wide range of approaches that make up Irish photography. We want to create a space where the work of different artists can form a dialogue across time and connect with new audiences. This is particularly significant as we mark the centenary of the state, providing an opportunity to reflect on how photographers have grappled with our shared histories and how diverse Irish cultural identities have been represented.
Thursday 20 January – Saturday 26 March 2022
Meeting House Square
Temple Bar, Dublin 2
Telephone: +353 1 6714654
Opening hours / start times:
Tuesday - Saturday 11am - 5pm. Mondays by appointment for education, artists archiving and training. Closed Sundays
Admission / price: Free