IMMA Outdoors
June – September 2023 June – September 2023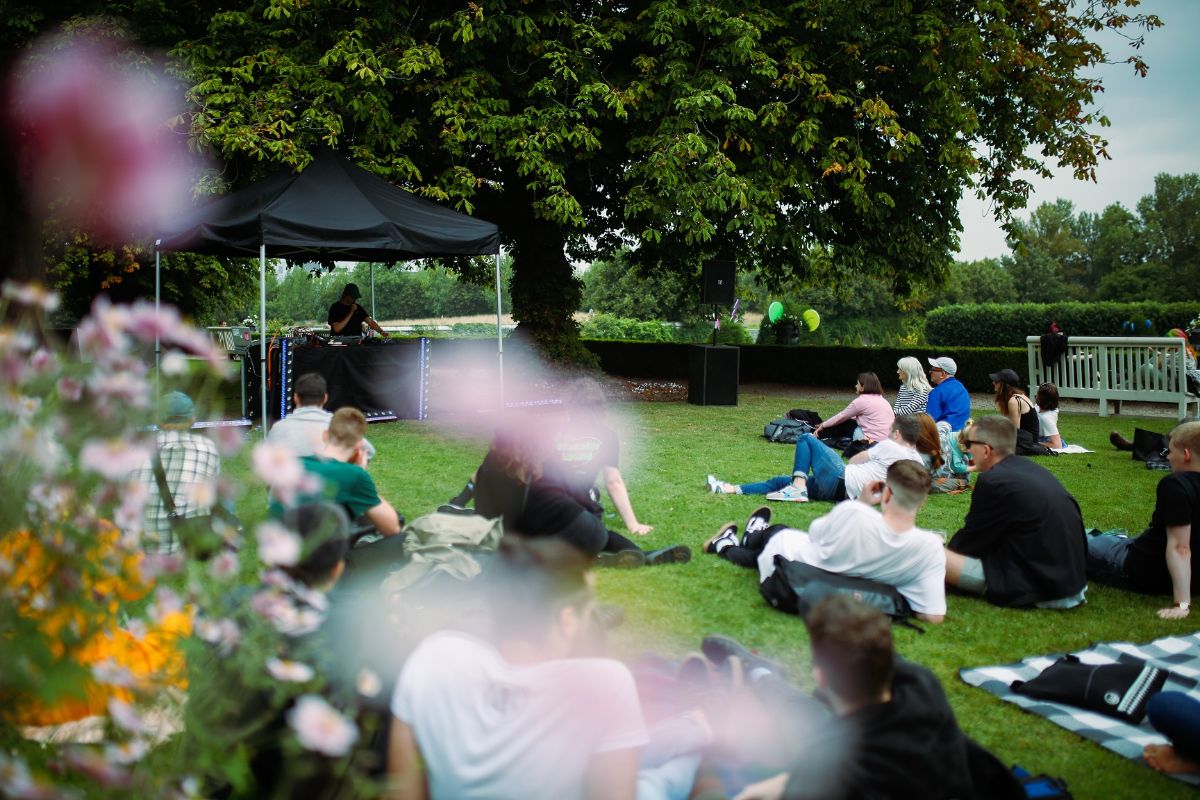 Enjoy a Summer Outdoor Programme of free activities, including evening events and family focused Sundays
IMMA Outdoors is a dynamic programme of free events that activates the museum's site, through artist led events, performances, music, talks, screenings, workshops, open studios and tours. The 2023 programme includes IMMA Nights,an evening series of events taking place every Thursday, and Sundays at IMMA a new family focused day. There are also six exhibitions to visit in the galleries throughout the summer.
IMMA Nights, on Thursday evenings from 6pm, offers a variety of events including talks, dance, book launches, performances and open studios, alongside DJs and live music in the Courtyard. Throughout the summer IMMA will share its site with cultural organisations, initiatives and artist groups creating a hive of evening activity in Dublin 8.
Sundays at IMMA is a new family focused day that offers artist led workshops, bespoke garden events and music in the Courtyard. Highlights include an artist workshop with artist Navine G. Dossos who created the visually stunning wall mural in the Courtyard, Kind Words Can Never Die.
IMMA's Courtyard provides a welcoming space to hangout and avail of delicious treats from our new outdoor café Camerino.
Follow our social media channels for more on Instagram, Facebook, Twitter.
Join us this summer for an enjoyable programme of events for all ages.
Events in June
Strolling through Ulysses!
15 June
On the eve of Bloomsday, join us for an evening of fun and entertainment with writer, actor and Joycean enthusiast, Robert Gogan.
Strolling Through Ulysses! is a one-man show that tells the fun-filled story of Bloomsday, the iconic day around which James Joyce's novel Ulysses is based.
Pavee Point Performances
29 June
Pavee Point Traveller & Roma Centre presents an evening of drama, music, poetry and craft from Traveller artists and performers hosted by Martin Collins, Co Director, Pavee Point.
Tours and Activities
We have a range of tours and activities for you to enjoy with your family and friends, from a soothing session of lunchtime and evening yoga, tours of exhibitions, to movement and dance workshops to celebrate Criunniú na nÓG – there is something for everyone to enjoy.
Workshops
Choose from a range of free workshops that explore a wide range of interests including drawing, painting, sculpting, and felting.
On Friday mornings and Thursday evenings, we offer adult workshops. While on Sundays, there are family workshops for parents and children to be creative together.
Music in the Courtyard
Join us throughout the summer for a free music programme on Thursday evenings and Sunday afternoons in the beautiful surroundings of the IMMA Courtyard. Enjoy a wide range of atmospheric and exciting music events, all free of charge!
During the month of June we look forward to performances with acts by CIRCA, Still Blue, The RitzBrothers, DJ Egg and Toshín.
Image: Emerging Patterns / Homebeat, IMMA Outdoors 2021 / Photo: Molly Keane
June – September 2023 June – September 2023
Royal Hospital, Kilmainham
Dublin 8
Telephone: +353 1 612 9900
Opening hours / start times:
Tuesday 11:30 - 17:30
Wednesday 11:30 - 17:30
Thursday 11:30 - 17:30
Friday 11:30 - 17:30
Saturday 10:00 - 17:30
Sunday 12:00 - 17:30
Admission / price: Free
Bank Holidays open 12:00 – 17:30.