IMMA/ NIVAL SEMINAR: ROSC 50 Artist Research Commissions
Saturday 11 November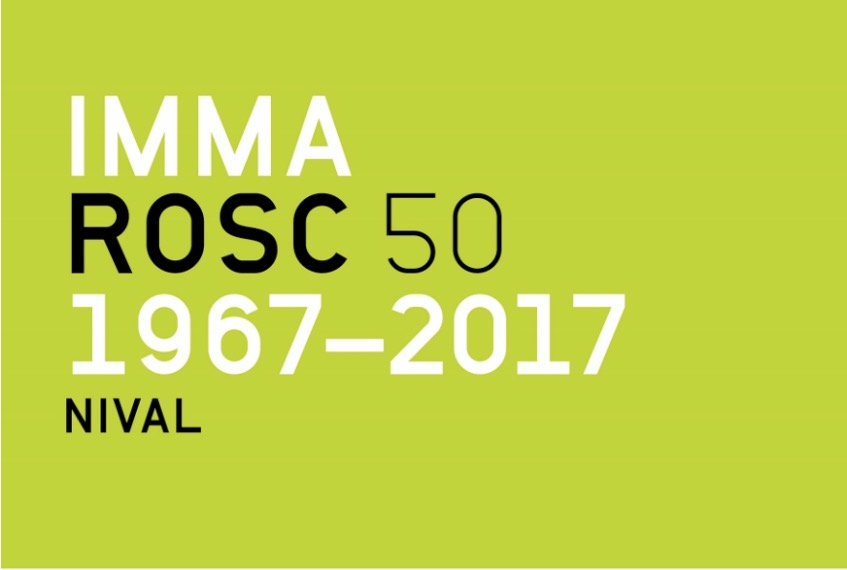 New Artist Research Commissions by Amanda Coogan, Emma Haugh, Christodoulos Makris, Nathan O'Donnell and Suzanne Walsh
An important part of the IMMA/ NIVAL ROSC 50 collaboration is to generate new research and new perspectives from both artists and audiences today, and to record these for future generations. Marking the 50th year of the first Rosc exhibitions, you are invited to attend a seminar comprising of artists' performance, lecture presentations, screening and a panel discussion.
Each artist has taken as their starting point the material relating to the  Rosc exhibitions in the NIVAL archive, and are responding to themes relating to the ambition, memory and legacy of Rosc and also the critical and public engagement with the exhibitions.
Research projects presented on the day include : 'Prologue' by artist Amanda Coogan, 'Poverty of Vision' by Emma Haugh a collaborative project titled 'Inflamatory Speech' by Christodoulos Makris, Nathan O'Donnell and Suzanne Walsh. Other contributions will be presented by Brenda Moore-McCann, art historian, writer and appointed researcher of the IMMA/NIVAL: ROSC 50 – 1967 / 2017 project, and Valerie Connor, curator and educator, D.I.T.
Complementary refreshments served during the Interval • Booking is essential as places are limited. Free tickets available here.
Saturday 11 November
Royal Hospital, Kilmainham
Dublin 8
Telephone: +353 1 612 9900
Opening hours / start times:
Tuesday 11:30 - 17:30
Wednesday 11:30 - 17:30
Thursday 11:30 - 17:30
Friday 11:30 - 17:30
Saturday 10:00 - 17:30
Sunday 12:00 - 17:30
Admission / price: Free
Bank Holidays open 12:00 – 17:30.