IMMA Collection: Then and Now, Fergus Martin
Friday 15 February – Sunday 13 October 2019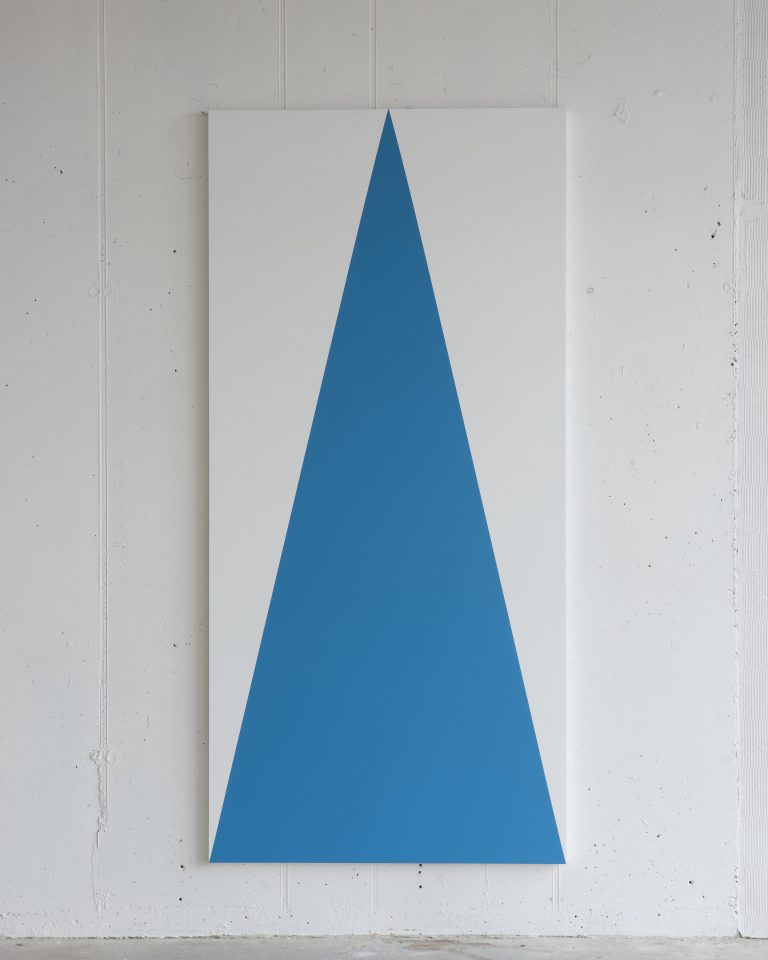 This showcase of Martin's recent and older work includes Untitled – from Six Paintings for le Confert Moderne, Poitiers (1996) from the IMMA Collection, Sky (2016) and Screw Protruding Tubes (2018), a new plastic wall-mounted sculpture. Through painting, sculpture and photography, At the heart of his work is an attempt to palpably impart the density and weight of things, their sense of compression or their expansion.
The Then and Now series is a curatorial approach exploring works in the IMMA Collection where artists are invited to place their early work among their current practice.
Irish artist Fergus Martin attended the Dun Laoghaire School of Art from 1972 to 1976. He then lived in Italy between 1979 and 1988. Encompassing paint, sculpture and photography, Martin's visual art practice considers ideas of space, form, material and the surrounding environment. He has exhibited nationally and internationally and his work is represented in significant public and private collections, including Dublin City Gallery The Hugh Lane; the Arts Council of Ireland and the Office of Public Works. Martin is an elected member of Aosdána.
Image: Fergus Martin, Sky, 2016, Acrylic on aluminium, 249 x 118 x 4 cm, Installation view Green on Red Gallery 2016, Image courtesy of the artist
Friday 15 February – Sunday 13 October 2019
Royal Hospital, Kilmainham
Dublin 8
Telephone: +353 1 612 9900
Opening hours / start times:
Tuesday 11:30 - 17:30
Wednesday 11:30 - 17:30
Thursday 11:30 - 17:30
Friday 11:30 - 17:30
Saturday 10:00 - 17:30
Sunday 12:00 - 17:30
Admission / price: Free
Bank Holidays open 12:00 – 17:30.