IMMA Collection Freud Project, 2016 – 2021: Free Entry
Tuesday 24 October – Sunday 5 November 2017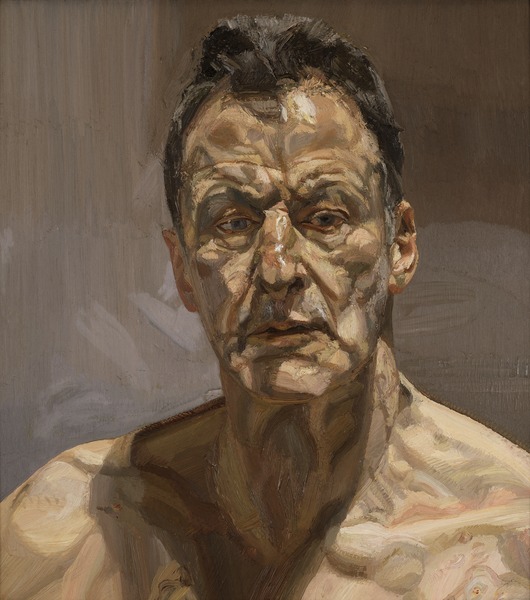 IMMA has announced that it is extending its inaugural Lucian Freud exhibition until 7 January 2018, and is delighted to celebrate the successful first year of IMMA Collection: Freud Project with a two-week period of FREE entry for all visitors to coincide with the October mid-term and Halloween Bank holiday.
This landmark exhibition features 50 works by one of the greatest realist painters of the 20th century – Lucian Freud (1922 – 2011), on five-year loan from a number of private collections.
The current exhibition, now extended until 7 January 2018, is the first installment of a five-year educational and cultural initiative. Throughout this unique project IMMA will present a series of different and exclusive Lucian Freud related exhibitions, with a new programme talks, openings, book clubs, research projects, artist residencies and other events each year.
All 50 works have been on display across this first year and will continue to be on display until 7 January 2018. A new exhibition entitled The Ethics of Scrutiny, curated by Irish artist Daphne Wright, will then open in early February 2018. This, and subsequent exhibitions, will include works and new commissions by other modern and contemporary artists in response to Freud, and will reveal exciting new perspectives on this major artist today
Renowned for his portrayal of the human form, Lucian Freud is best known for his intimate, honest, often visceral portraits. Working only from life, Freud's studio was intensely private and he mainly worked with those he was close to, often asking subjects to sit for hundreds of hours over multiple sittings to better capture the essence of their personality. The works in the exhibition, housed in the specially designated Freud Centre in IMMA, mainly date from 1970 onwards and explore several of the artist's key themes – works that reflect his interest in people and the natural world.
Over the past year, IMMA has succeeded in providing an extraordinary resource to Irish and International audiences – encouraging discovery, reflection and learning in the over 65,000 visitors of all ages who have engaged with Freud's work in Dublin. 25% of this audience are students or school children from all over Ireland who have enthusiastically taken up the opportunity to examine firsthand the extraordinarily detailed work of this master painter, and to consider what Freud's work might teach them about how he viewed the world. As commented by a child on a recent Freud Schools programme; "School teaches us what to think, the gallery teaches us how to think".
This ambitious project has been made possible by the generosity of the lenders and the support of the Department of Culture, Heritage and the Gaeltacht in conjunction with support from the visionary members of the Freud Circle; BNP Paribas and Credit Suisse, who have each committed to the project for a period of three years.
Free Admission between Tue 24 October and Sun 5 November 2017
To celebrate the first year of IMMA Collection: Freud Project, this exhibition – normally priced at €8 for adults (€5 concession) – will be free and open to the public at all ticket levels between 24 October and 5 November 2017. Due to the capacity of the Freud Centre, a timed ticketing system is currently in place. To avoid disappointment and to save time, advance booking is highly recommended on www.IMMA.ie
Free Admission for School Teachers to bring a guest.
To encourage and foster the knowledge, experience and educational aspects of IMMA's programme, exhibitions are always free to Teachers, but IMMA acknowledges how difficult it can be to visit exhibitions during the working week. We are therefore delighted to announce a new 'Teachers Ticket' for the IMMA Collection: Freud Project which allows teachers to visit at any time, and to bring a friend for free. To avail of this offer teachers should book online at IMMA.ie and first select a 'Teacher' ticket and then an adult or concession price ticket which will automatically be discounted in their shopping cart.
Image: Freud, Lucian (1922-2011) / Reflection (Self Portrait) / 1985 / (oil on canvas) / Private Collection / © The Lucian Freud Archive / Bridgeman Image
Tuesday 24 October – Sunday 5 November 2017
Royal Hospital, Kilmainham
Dublin 8
Telephone: +353 1 612 9900
Opening hours / start times:
Tuesday 11:30 - 17:30
Wednesday 11:30 - 17:30
Thursday 11:30 - 17:30
Friday 11:30 - 17:30
Saturday 10:00 - 17:30
Sunday 12:00 - 17:30
Admission / price: Free
Bank Holidays open 12:00 – 17:30.