IMMA After: Spoken Realities
Wednesday 27 February 2019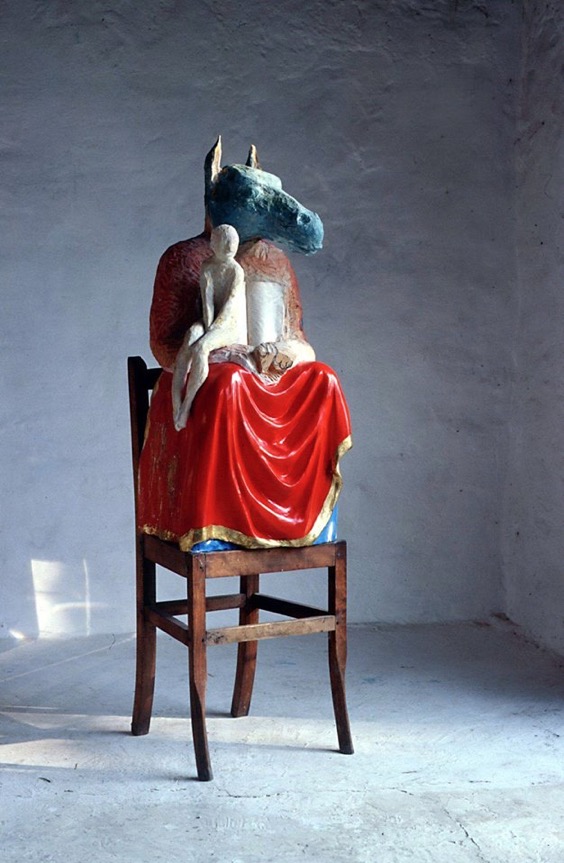 IMMA After, in association with Poetry Ireland, have invited poets Maighread Medbh, Chiamaka Enyi-Amadi, Padraig Regan and Temper-Mental Miss Elayneous to reflect on the themes in IMMA's Collection exhibitions, currently on show in the West Wing, and to respond through spoken word performances in the gallery.
These Collection exhibitions include Resurrection by Les Levine, Then and Now by Janet Mullarney and Fergus Martin, and A Fiction Close to Reality, an exhibition of works by a diverse group of artists.
Refreshements will be provided and guests will be welcome to view the above Collection exhibitions as part of the event.
IMMA After is an art collective, established through IMMA's Engagement and Learning Programme, that was born of the desire to create impactful events that reflect the museum's programming. Our members include emerging artists, writers, students and art professionals. Though we vary in experience, our aim is to carve out a space of learning, collaboration and freedom to explore ideas in diverse ways. Through discussions, tours, workshops and social events, IMMA After hopes to make this space as engaging, open and accessible as possible.
Image: Janet Mullarney, Domestic Gods I, 1997, Wood, mixed media, chair gold leaf, 145 x 43 x 39 cm, IMMA Collection: Donation, 2018
Wednesday 27 February 2019
Royal Hospital, Kilmainham
Dublin 8
Telephone: +353 1 612 9900
Opening hours / start times:
Tuesday 11:30 - 17:30
Wednesday 11:30 - 17:30
Thursday 11:30 - 17:30
Friday 11:30 - 17:30
Saturday 10:00 - 17:30
Sunday 12:00 - 17:30
Admission / price: Free
Bank Holidays open 12:00 – 17:30.