Idir Sholas: MA Art and Environment Graduate Exhibition
Saturday 26 February – Saturday 26 March 2022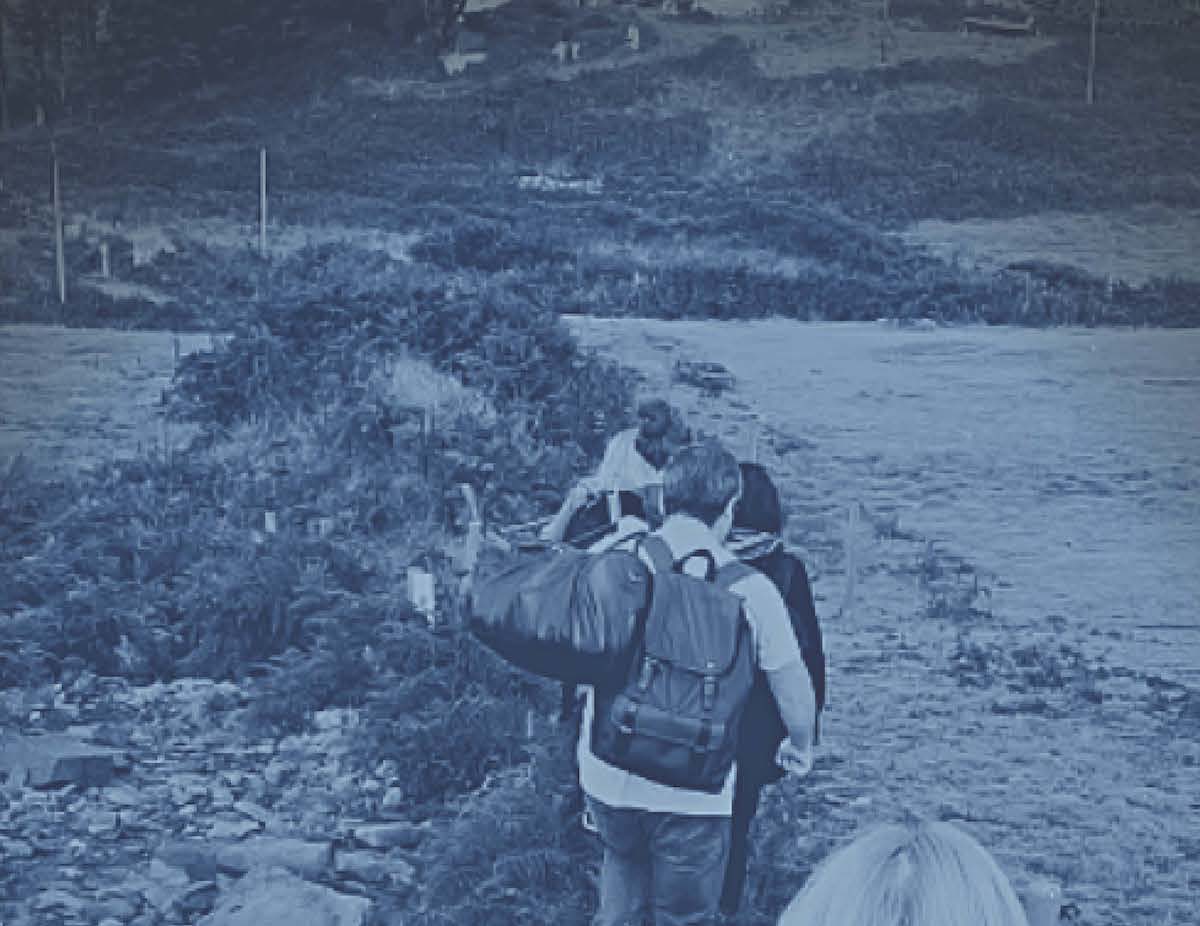 ――― In venue ―――
The first showcase of the new MA Art and Environment Degree Programme, taking contemporary art's relationship with environments (ecological, spatial, political, economic) and artistic practice shaped by archipelagic thinking in the Anthropocene.
The MA Art and Environment (MAAE) uniquely combines post-studio art practice, interdisciplinary research, virtual teaching, Island Studies and community engagement.  Taking contemporary art's relationship with environments – ecological, spatial, political, economic – as its object of study, the MAAE instructs students in artistic practice shaped by 'archipelagic thinking' (a post-colonial spatial discourse that emphasises relationality, locality, and decolonisation) and by a pedagogy that is 'world-centred'.
Located in the West Cork Archipelago and Uillinn: West Cork Arts Centre, the MAAE is supported by a team of artists, lecturers, and researchers based in the Dublin School of Creative Arts (TU Dublin) and by an interdisciplinary, island-based and international network of peers and colleagues. The archipelagic rationale of the MAAE promotes 'blended learning' (virtual and on-site), enabled by the latest virtual technologies, media platforms and pedagogical methodologies.
The focus is on environmental art practice and community art-related knowledge and the participants, led by Course Coordinator Dr. Glenn Loughran, are actively involved in contemporary culture as organisers, makers and commentators.
This exhibition at Uillinn showcases the work of the seven inaugural graduates of the Masters Degree Programme – Deirdre Archbold, Ann Burns, Guy Dalton, Sinéad McCormick, Sylwia Migdal, Katie Nolan and Ruairí Ó Donnabháin and includes a diverse range of media encompassing multi and digital media, film, photography, sound, Virtual Reality and installation.
WCAC acknowledges the financial support of Arts Council Ireland and Cork County Council in making these exhibitions possible.
Saturday 26 February – Saturday 26 March 2022
Skibbereen, Co Cork
Telephone: +353 28 22090
Opening hours / start times:
Monday to Saturday, 10am to 4:30pm
Admission / price: Free