Ian Gordon: The September Paintings
Saturday 23 October – Saturday 11 December 2021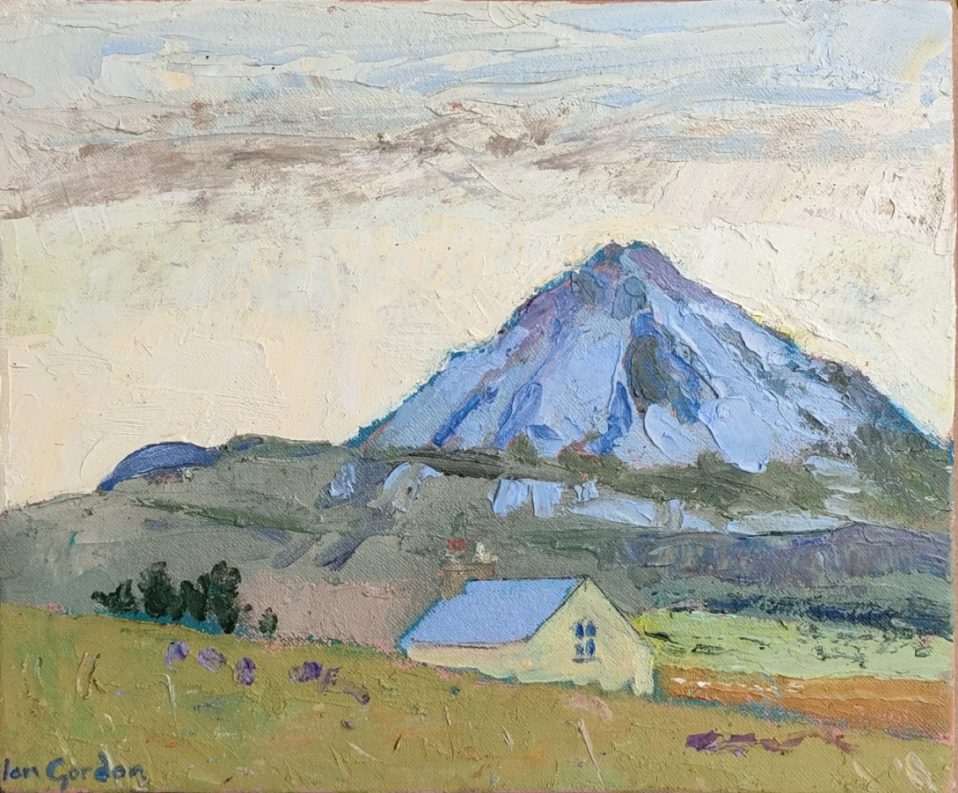 ――― In venue ―――
Donegal based artist Ian Gordon presents a new body of work, created over the month of September.
Gordon is an intuitive 'en plein air' artist, meaning he paints directly from the location of the scene, outside in the elements – not back within the comfort and security of the studio.
This painting method allows Gordon to be dynamic, expressive and acting 'in the moment' allowing no time for 'tidying up' or 'fixing' so what we get is an immediate unedited response. The energetic paintings are made with a vigorous palette knife and brush marks and make use of a soft range of colours.
"Sometimes you have to lose the red tree.
This is not the first time I have embarked on a rigorous painting journey. The task: to make a painting 'en plein air' each day for a month. In October 2006 it was to honour the centenary of Cezanne's death. This time, fifteen years later, it is purely for the joy of exploration. Firstly the fabulous autumnal landscape of County Donegal, and secondly, by keeping a journal, to record the psychology of this task, how I approach it on a day to day basis. The stresses are well known. The sheer practicality of managing oil painting equipment. It's such a messy medium. Then when you factor in complications of rain, wind, sun and insects. There would be more than a few days when it felt like complete folly to battle the weather and go paint outdoors. But having said that, this September in Donegal was relatively tranquil and dry. And my stubbornness persisted. 'If it's possible at all, I am going to do it."
Saturday 23 October – Saturday 11 December 2021
Port Road, Letterkenny
Co. Donegal
Telephone: +353 74 912 9186
Opening hours / start times:
Monday closed • Tuesday 11:00 - 17:00 • Wednesday 11:00 - 17:00 • Thursday 11:00 - 20:00 • Friday 11:00 - 17:00 • Saturday 13:00 - 17:00 • Sunday closed Admission is free
Admission / price: Free