Ian Gordon: Donegal's Atlantic Light
Tuesday 6 March – Saturday 24 March 2018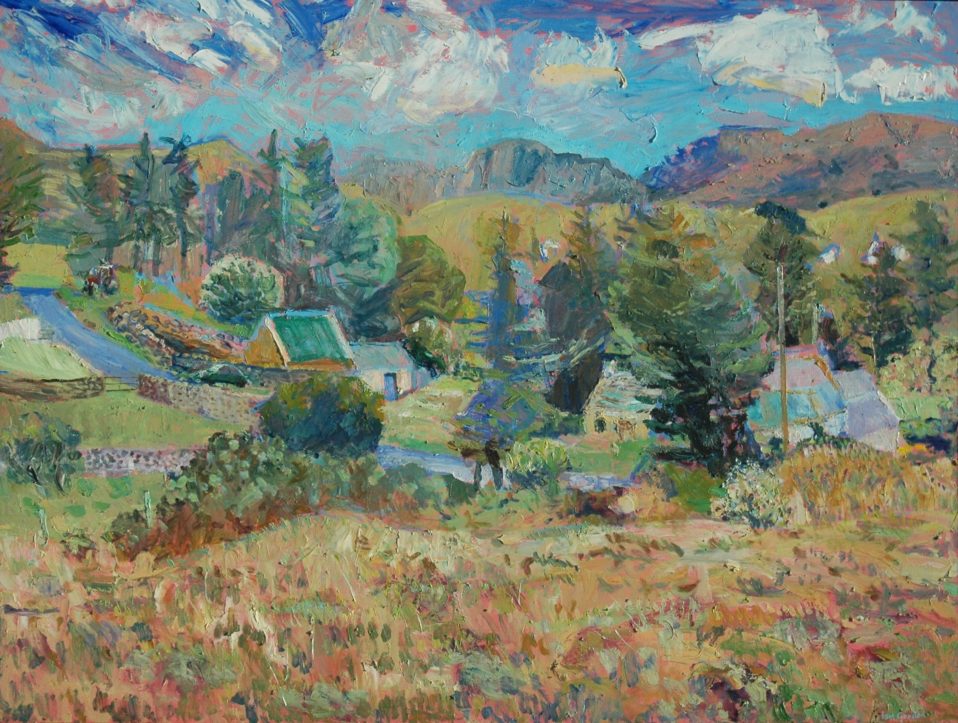 This Exhibition of recent work from Dun Lewey Artist, Ian Gordon, well known for his vigorously expressive en plein air oil painting, is a celebration of north west Donegal landscape, and the effect on it of the light by the vast Atlantic ocean that enfolds it on two sides.
In addition at the Opening on March 6th, there will be the launch of a book of collected poems in English and Irish by the esteemed poet Gréagóir Ó Dúill, with illustrations of the paintings also.
Separately, both Painter and Poet, chose the Cloughaneely/ Gweedore area to settle in many years ago, away from London and Dublin respectively. Thereby finding in this beautiful landscape, the isolation and tranquillity that are necessary requirements for the creative life. Mountain, sea and sky remain the inspirational source that lights up their work.
' The relative detachment with which we view paintings is, as ever, a window to that still quiet place allowing an unburdening of the soul.' is a quote of Ian's that could equally apply to reading Gréagóir's poetry. . and in these paintings and book we find a powerful complementary view that is a mature celebration of the north-west.
Tuesday 6 March – Saturday 24 March 2018
Port Road, Letterkenny
Co. Donegal
Telephone: +353 74 912 9186
Opening hours / start times:
Monday closed • Tuesday 11:00 - 17:00 • Wednesday 11:00 - 17:00 • Thursday 11:00 - 20:00 • Friday 11:00 - 17:00 • Saturday 13:00 - 17:00 • Sunday closed Admission is free