I Slept Like A Stone
Monday 18 June – Sunday 19 August 2018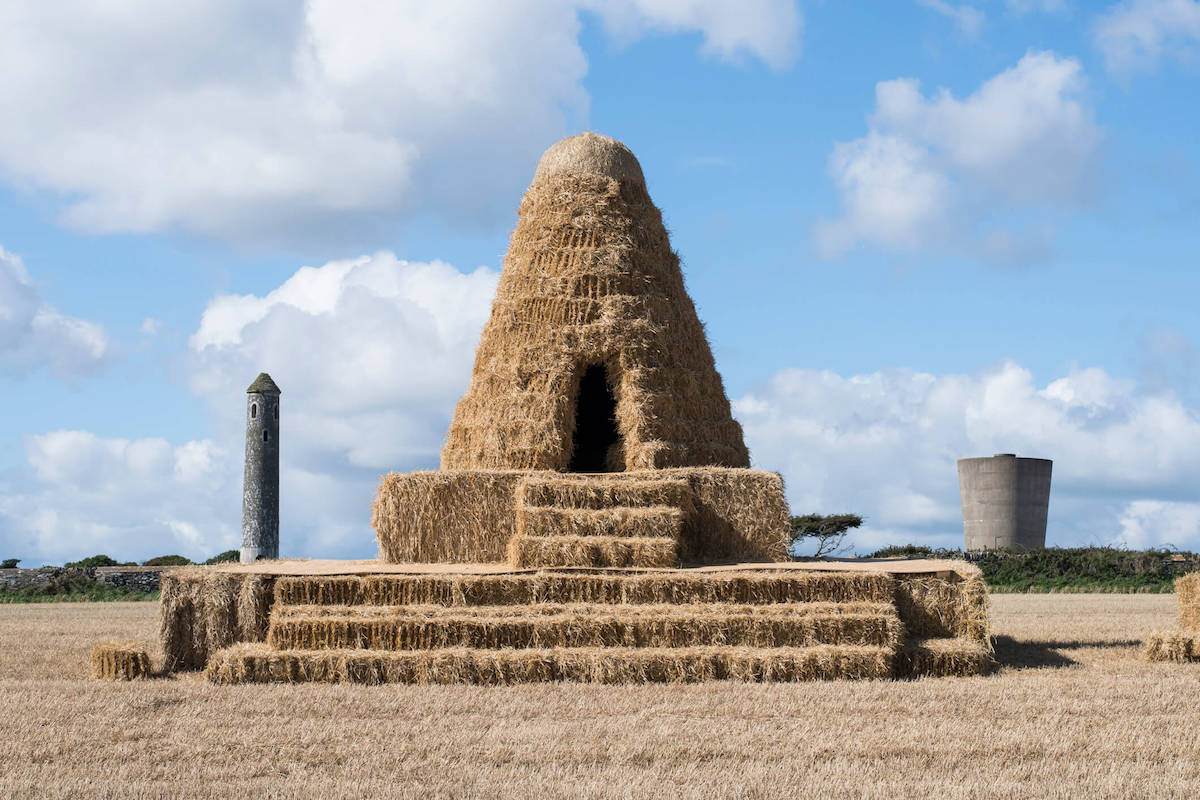 Curated by Sheena Barrett and Julia Moustacchi
'I Slept Like A Stone' explores the potentials of collaborative and socially engaged arts practice, how we connect, misunderstand each other, and eventually find new ways of communicating with each other through collective journeys. The exhibition looks at microcosms of shared stories to consider alternative ways of behaving and misbehaving in the global political context.The very essence of a European funded project seeks to find ways of discovering our shared European-ness and promoting understanding, and as such, it takes the form of a collaborative undertaking.  For the past four years Create have led the Collaborative Arts Partnership Programme with partners from across Europe.
Shown here alongside works commissioned in a variety of contexts in Ireland including crèches, bingo halls, new housing estates, old flats, villages, towns, bowling greens, schools, kitchen tables, festivals, youth centres, places of work or places of refuge. These 'local' and European works have been selected to consider through exhibition a shared questioning of how we support the development of artists' practice, how we connect to each other through making and building, how audiences become authors or participants, how we celebrate and remember, the impact of local authorities or the authority of the local and how the arts support the urgent enquiries of our time.
Visitors to the exhibition will also be invited to be active participants in the gallery, to try out Sculptunes, musical sculptures devised with pre schoolers, play Ping Pong Diplomacy and wear Huddlewear to help activate curious exchanges in the gallery.  Tours and public events include a gallery talk with the artists and curators at 5pm followed by a reception on 22nd June, a very special programme of events for children and young people, Monto's Crinniú na nÓg on Saturday 23rd June 2018 featuring the Monto Picnic. Will we also be joined by Barcelona based curatorial duo, Latitudes on Wednesday 18th July 2018.
We are very grateful to the artists who are taking part in the exhibition which features works by HEED FM, Hablarenarte, Fiona Reilly, Rhona Byrne, Yvonne McGuinness, Mark Clare, Gareth Kennedy, Clodagh Emoe, Christine Mackey, Michael McLoughlin, Helen Barry, Seoidín O'Sullivan, Seamus Nolan, Christopher Kline, Susanne Bosch, Sibylle Peters, Tibor Gyenis, Mark Storor, Jacob and Manila, Jakob & Manila Bartnik and Antje Schiffers.
Related Events
I Slept Like A Stone – Reception & Gallery Talk
Reception & Gallery Talk for New Exhibition 'I Slept Like A Stone' Curated by Sheena Barrett and Julia Moustacchi
Friday 22nd June 5pm
Monday 18 June – Sunday 19 August 2018
Foley Street, Dublin 1
Telephone: +353 1 222 7850
Opening hours / start times:
Monday to Saturday 10am – 6pm. We are currently closed on Sundays.
Admission / price: Free