I
Wednesday 2 September – Monday 26 October 2020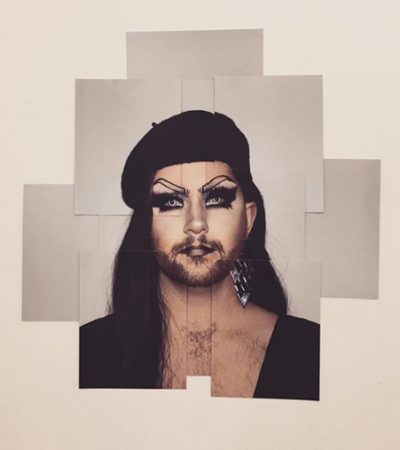 ――― Level 5 ―――
I is a curated selection of works by emerging artists; Kitsch Doom, Ciara O' Neill, Matt Higgs, William Murray. Each artist is exploring themes of gender, sexuality, and identity within Irish culture.     
The artist works in a range of diverse mediums such as photography, print, drawing, sculpture, and performance, and this collective exhibition aims to reflect samples of their work as individuals, who's grouping together is providing a collective space for reflection, inquiry and immersion. Using architectural interventions, the intent is that of creating a space that is soft, accessible, and intimate.
Keen to examine the reach of the gallery output into societal discourse, Sandra Kelly has curated an exhibition that will create conversation and stimulate debate. The works presented are accompanied by a programme of discussion, screening and workshop style events as a means of carrying the themes of the exhibition into a well structured and safe forum.
Some visitors to I may want to exercise parental discretion, and some may view the work as "sensitive in nature".
Wednesday 2 September – Monday 26 October 2020
O'Connell Street
Waterford
Telephone: +353 51 855038
Opening hours / start times:
Tuesday 11:00 - 17:30
Wednesday 11:00 - 17:30
Thursday 11:00 - 17:30
Friday 11:00 - 17:30
Saturday 11:00 - 17:30
Admission / price: Free