House Call / Brian O'Doherty
Friday 15 February – Saturday 27 April 2019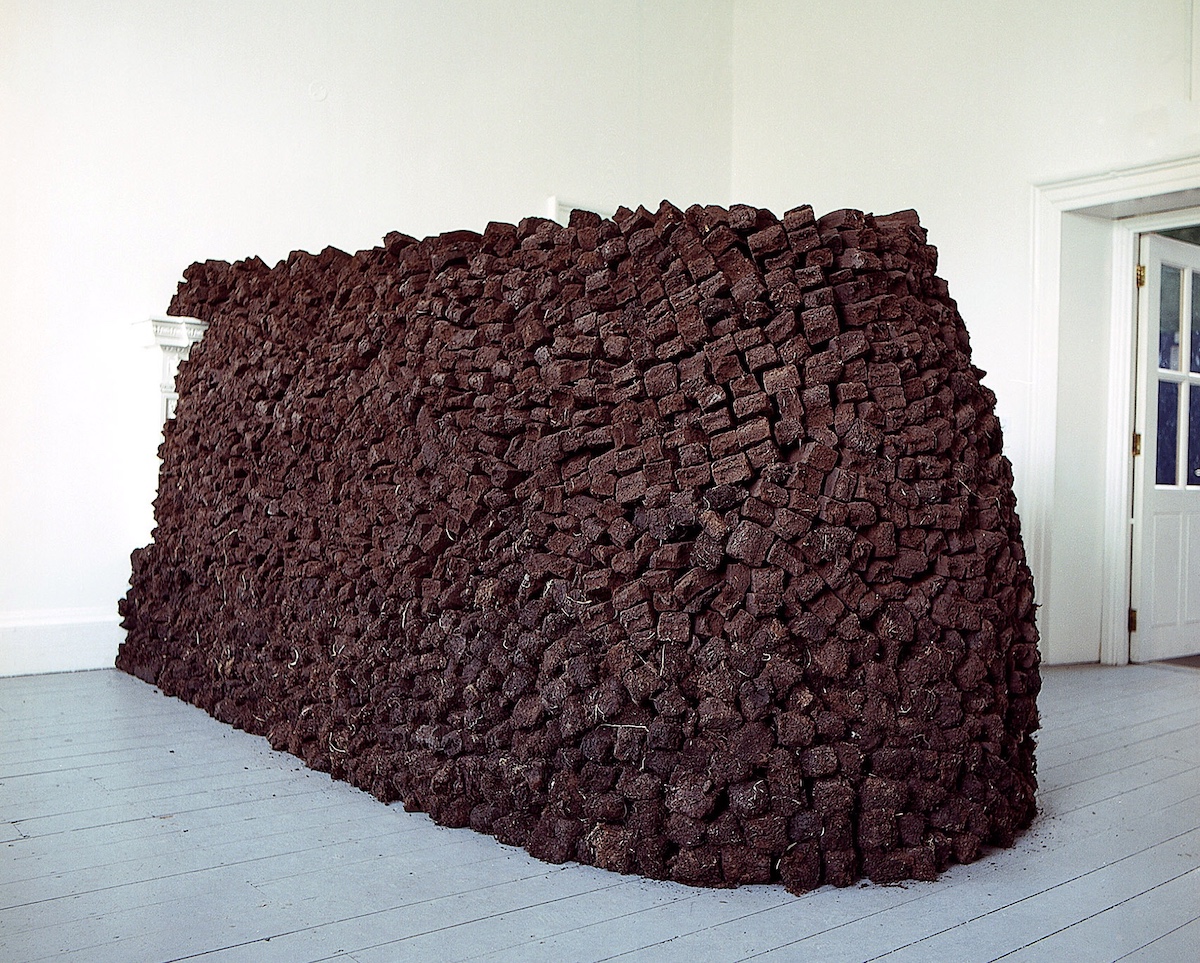 A selection of Brian O'Doherty / Patrick Ireland works from private collections in Ireland

Curated by Miranda Driscoll; House Call, the final exhibition for One Here Now: the Brian O'Doherty / Patrick Ireland Project will include a selection of older works by Brian O'Doherty and his alter personas Sigmund Bode and Patrick Ireland from various private collections in Ireland. It will also include a new work made by O'Doherty specifically for the East Gallery at Sirius Arts Centre.
Throughout his 1999 novel The Deposition of Father McGreevy, Brian O'Doherty portrays a heavy and unforgiving landscape that frames the bleak setting for a story that unfolds in a small rural mountain village in 1940's Kerry. House Call takes this description of the landscape, alongside Yvonne Scott's essay 'The Landscapes of (Patrick) Ireland' [1] as its starting point; considering some of O'Doherty's lesser-known landscape works alongside works that he made while as a young medical student, through to some of the later, more conceptual works exploring themes of identity and visual perception that O'Doherty's (and Patrick Ireland's) name is synonymous with.
The exhibition will include some very early, rarely seen in public, landscape paintings that O'Doherty made before he left Ireland; including Shannon (1949) and Trathnona Gheimhrigh (1951). Alongside these will be a reconstruction of Rick, a 12ft x 8ft structure comprised of hand-cut turf. Originally installed at the David Hendrick's Gallery, Dublin in 1975, Rick was considered by O'Doherty as 'my real landscape painting' [2].
Supported by The Arts Council and Cork County Council.
Talk by Yvonne Scott, Associate Professor of History Of Art in Trinity College, Dublin at 6pm on Thursday 14th February.
Brian O'Doherty (known as Patrick Ireland from 1972 – 2008), became known internationally as one of the pioneering figures in the conceptual art movement in 1960's New York through a multi-faceted practice as a visual artist, writer, critic and novelist. O'Doherty has produced many seminal works including the Portrait of Marcel Duchamp (1966-7) and Aspen 5+6 (1967), which included works by Samuel Beckett Roland Barthes, Susan Sontag and John Cage. O'Doherty is also well-known for his seminal text – Inside the White Cube. He was a director of the National Endowment of the Arts in the U.S. where he was responsible for two major public television series – American Masters and Great Performances. His name is synonymous with Marcel Duchamp, Marc Chagall, Joseph Albers and Edward Hopper among others. Major retrospectives of O'Doherty/Ireland's work have been held at the National Museum of American Art (1986), The Elvehjem Museum of Art (1993), The Butler Institute of American Art (1994), and Dublin City Gallery, the Hugh Lane (2006), the Grey Art Gallery, New York (2007). O'Doherty/Ireland's art is held in numerous private and public collections including the Metropolitan Museum of Art, New York; Centre George Pompidou, Paris; Irish Museum of Modern Art, Dublin; the Crawford Gallery, Cork; National Museum of American Art, Washington D.C.; National Gallery of Art, Washington D.C.; Seattle Art Museum, Seattle WA; Hirshhorn Museum and Sculpture Garden, Smithsonian Institution, Washington D.C.
Dr. Yvonne Scott is Associate Professor of History of Art at Trinity College Dublin, and founding Director of TRIARC (Trinity's Irish Art Research Centre). She has published extensively on aspects of Modern and contemporary art, including on Paul Klee, Georgia O'Keeffe, Brian O'Doherty/Patrick Ireland, Patrick Scott, Dorothy Cross, and Kathy Prendergast, and her current research is focused on landscape and environment. She is currently writing a book on Agendas in Landscape and Environment in Modern and Contemporary Irish Art.
[1] Scott, Y, 'The Landscapes of (Patrick) Ireland', Lerm-Hayes, CM (ed), (2017), Brian O'Doherty / Patrick Ireland,  Amsterdam, Valiz.
[2] Letter from Brian O'Doherty to Yvonne Scott, 10 March 2006, cited in Scott, Y, 'The Landscapes of (Patrick) Ireland', Lerm-Hayes, CM (ed), (2017), Brian O'Doherty / Patrick Ireland,  Amsterdam, Valiz.
Image: Rick, Patrick Ireland, IMMA, 2000. Image Fionn McCann
Friday 15 February – Saturday 27 April 2019
The Old Yacht Club
Cobh, Co. Cork
Telephone: +353 21 481 3790
Opening hours / start times:
Wednesday – Saturday, 12:00 – 17:00
Admission / price: Free