Holly Márie Parnell: Cabbage
Saturday 18 March – Saturday 15 April 2023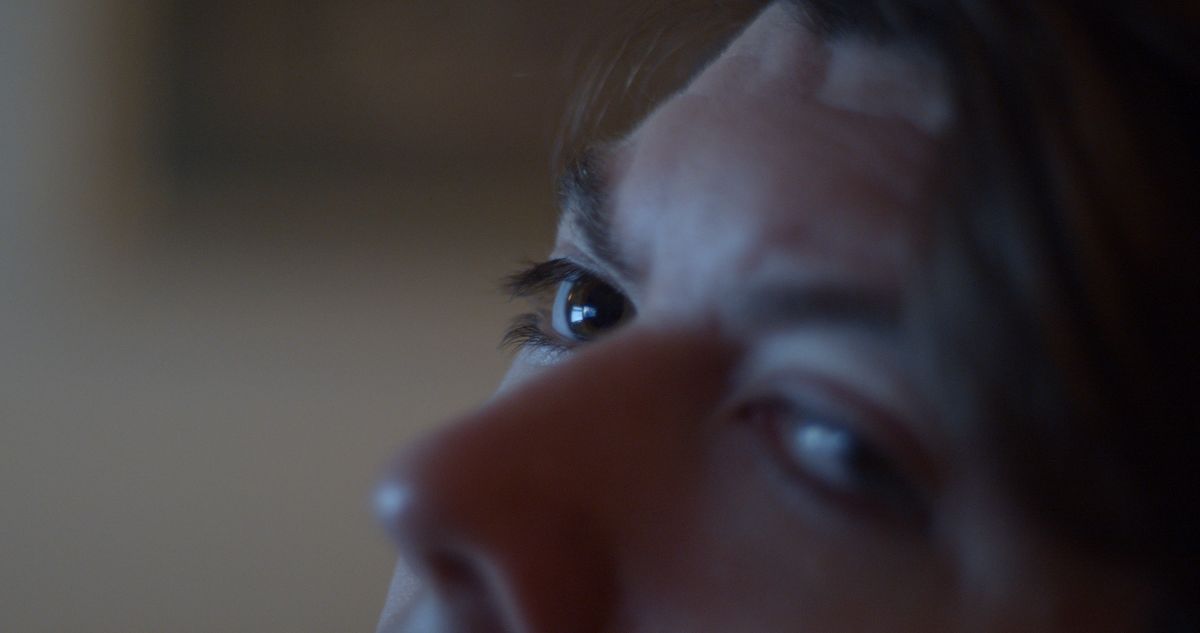 ――― In venue ―――
Holly Márie Parnell's film Cabbage (2022) examines the complexities of bodily autonomy within an ableist paradigm. Parnell focuses on her brother, David, particularly his texts written with the assistance of eye-tracking technology – he comments his "eyes are his voice," which is made visible through poetry. Parnell juxtaposes medical narratives with testimony from David and their mother, including memories and reflections on various topics, from the minutia of daily life to questions of disability. Parnell creates an intimate portrait of her family and considers the relationship between empathy and the politics of care.
Holly Márie Parnell and the critics Zarina Muhammad and Gabrielle de la Puente (aka The White Pube) discuss Parnell's approach to filmmaking, focused on emphatic encounters with her subjects, and her interest in themes of the body and representation, particularly the exclusion of specific individuals from dominant narratives and ideas.
This exhibition is produced by SIRIUS and curated by Miguel Amado, director.
Image: Holly Márie Parnell, Cabbage (still), 2022. Video, colour, sound, 28 minutes. Courtesy of the artist
Saturday 18 March – Saturday 15 April 2023
The Old Yacht Club
Cobh, Co. Cork
Telephone: +353 21 481 3790
Opening hours / start times:
Wednesday – Saturday, 11:00 – 16:00
Admission / price: Free