Hilary Kinahan: RAPT
Saturday 12 February – Sunday 3 April 2022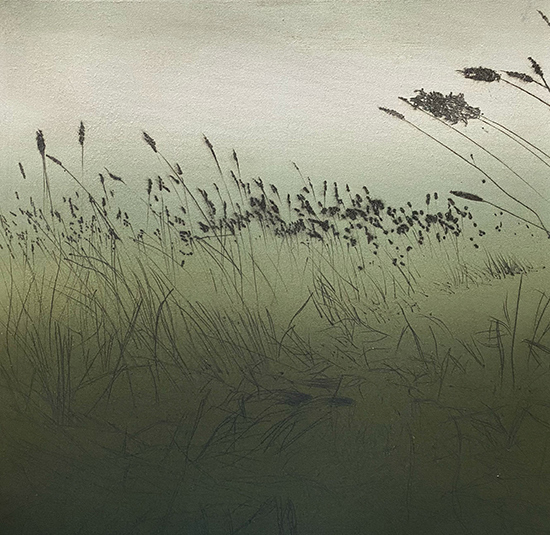 ――― In venue ―――
Luan Gallery is delighted to present three solo exhibitions this Spring showcasing the works of artists; Cecilia Danell, Hilary Kinahan and Rosemary Lantry, whose exhibitions explore themes of landscape and memory.
Hilary Kinahan is an Irish artist, based in rural Westmeath. Her work is inspired by her surrounding landscape and place, which she documents through a daily practice of walking, gathering found materials and photography. Her interests lie in the connection between memory and place, the cycle of life and nature. Her practice involves documenting an ever-changing landscape through photography, drawing, painting and printmaking techniques.
An accompanying Artist's Talk, facilitated by the well-respected Arts Curator and Mentor, Eamonn Maxwell will take place at 2pm on Saturday 19 February at Luan Gallery. The talk will also serve as a public introduction to Luan Gallery's new Visual Art Curator, Valeria Ceregini. For those interested in attending, booking in advance via info@luangallery.ie is highly advisable as places will be limited.
Image: Hilary Kinahan: Meadow, etching 30 × 30 cm, 2022
Saturday 12 February – Sunday 3 April 2022
Athlone, Co. Westmeath
Telephone: +353 9064 42154
Opening hours / start times:
Tuesday 11:00 - 17:00
Wednesday 11:00 - 17:00
Thursday 11:00 - 17:00
Friday 11:00 - 17:00
Saturday 11:00 - 17:00
Sunday 12:00 - 17:00
Admission / price: Free