Heroes and Kings of the Shahnama
Wednesday 17 November 2010 – Sunday 3 April 2011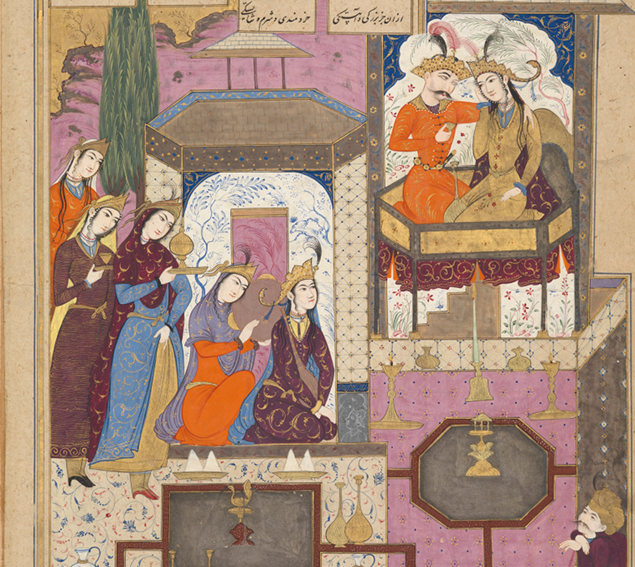 The Shahnama (Book of Kings) is one of the great classics of world literature. Frequently referred to as the Iranian national epic, it relates the glorious tales of the heroes and kings of Iran, from the dawn of time until the Islamic conquest in the mid-seventh century. This epic poem of some 60,000 verses was completed in the year 1010 by the poet Firdawsi and to mark the 1000th anniversary of this great event, the Chester Beatty Library is presenting a major exhibition of some 150 paintings, all drawn from its own important Shahnama collection.
The Shahnama is a tale of morals and ethics about, and directed at, kings. It is essentially a guide of how (or how not) to rule, but it is far from the dry text one might assume it to be. Instead, guidance is provided by example, by means of captivating and often highly amusing tales of kings and heroes slaying fire-breathing dragons and other monstrous beasts, foolish kings attempting to fly, wizards magically conjuring up snowstorms to defeat the opposing army, and of Alexander the Great's failed attempt to find the Fountain of Youth.
The paintings were all produced in Iran and India between the fourteenth and nineteenth centuries and all are as magnificent as the tales they illustrate
Image: Iskandar (Alexander the Great) Marries Roshanak, Shahnama (Book of Kings) (detail), c. AD 1650, Iran
Wednesday 17 November 2010 – Sunday 3 April 2011
Dublin Castle
Dublin 2
Telephone: +353 1 407 0750
Opening hours / start times:
Monday 10:00 - 17:00
Tuesday 10.00 - 17:00
Wednesday 10.00 - 17.00
Thursday 10.00 - 17.00
Friday 10.00 - 17.00
Saturday 11:00 - 17.00
Sunday 13:00 - 17.00
Closed Mondays from 1 October to 30 April; 1 January; Good Friday; 24, 25 and 26 December; and Monday public holidays.