Helouise O'Reilly: Disorder
Friday 17 March – Friday 7 April 2017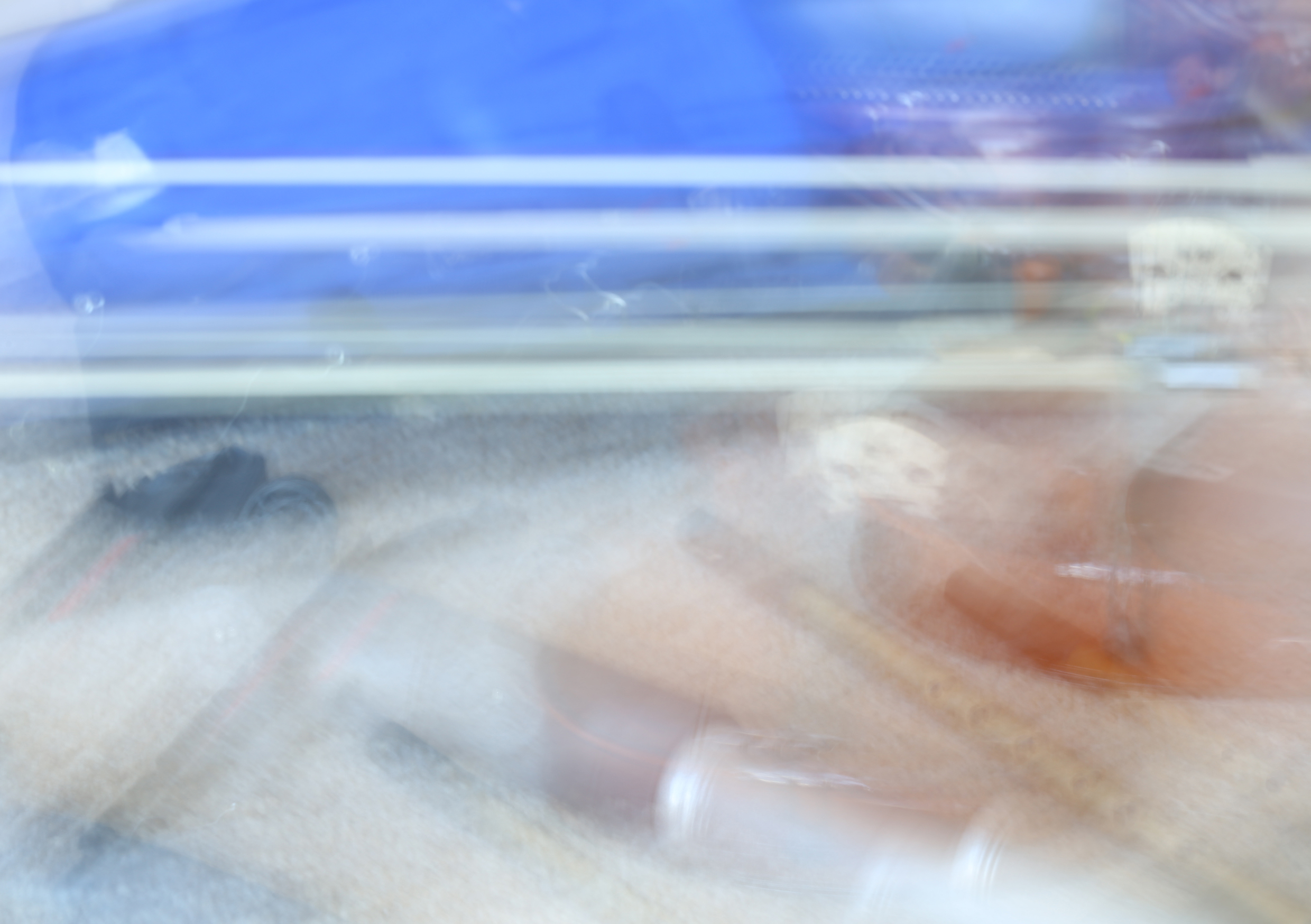 There will be an 'In Conversation' with Helouise O'Reilly at 1-2pm on Thursday 23rd March.
Disorder is a multi-screen installation by Helouise O'Reilly, which invites the viewer to experience life through the eyes of an adult with Attention Deficit Hyperactivity Disorder (ADHD).
Attention deficit disorder is a complex neuro-developmental disorder, which may be characterized by poor concentration and memory, disorganisation, impulsivity and inappropriate behavior. In spite of these impairments, people with the disorder may find they also have an extreme focus (known as a hyper focus) for subjects they find interesting. They may have a compulsive need to paint the house at 2am, splattering the furniture and windows in the process. Or find them lost for hours in a hyper focus looking for 1970s orange typewriters, or researching shark attacks in Australasia, or the life and times of Burt Lancaster.
The installation explores what it is like to have ADHD and some of the frustrations an individual with the condition may experience. It is centered on the internal debate of whether to medicate or accept the condition. The work questions negative perceptions of the disorder and how, with a different perspective, these may in fact sometimes be a positive.
In the words of the artist:
"There is a pressure to conform to social norms and existing outside of these can leave a person feeling isolated and misunderstood. The promise of medication is that it can solve all of your problems. But at what cost?
The decision to medicate is a heavy one, particularly if it is to control a condition that exists from birth. It may feel like the condition is holding you back, stopping you from achieving your potential and even carrying out your day-to-day activities.
If medication is taken to block the negatives of a disorder, there may be a concern that other facets of the individual's personality will also be blocked. Where, in fact, does the person end and the disorder begin? If you remove the disorder, will the same person be left behind?
A romantic image of the tortured artist is often portrayed. A creative person may find that, whilst a condition may inhibit their creativity at times, at other times it may propel it at warp speed. Thus the
notion of taking brain-altering medication may raise serious concerns.
'Disorder' is an exploration of identity and self-acceptance. Whether living with a diagnosed disorder or not, everyone has their own inner conflicts…there is a pressure to be productive, to fit within social norms. It's all about perspective. In the end, we are left wondering, is it a 'disorder' or just an alternate state of being."
Friday 17 March – Friday 7 April 2017
109 - 113 Royal Avenue
Belfast BT1 1FF
Telephone: +44 9023 9450
Opening hours / start times:
Tuesday 11:00 - 15:00
Wednesday 11:00 - 15:00
Thursday 11:00 - 15:00
Friday 11:00 - 15:00
Admission / price: Free