Hélio Oiticica: Propositions
Saturday 19 July – Sunday 5 October 2014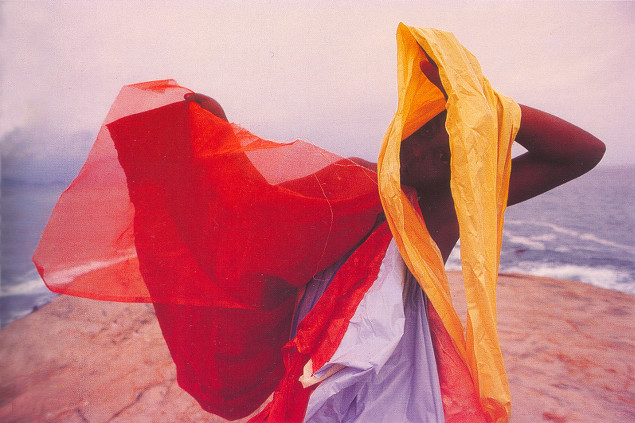 IMMA presents a major exhibition of the work of the internationally renowned Brazilian artist Hélio Oiticica (1937–1980). Propositions will include a succinct selection of works by Oiticica, including vital examples from throughout his prolific career with a view to illuminating his art historical importance and relevance to contemporary practice.
Oiticica was as an innovator of interactive and experiential artworks whose work has influenced many of the key contemporary artists working today. Audiences will be encouraged to engage, explore and participate in this colourful exhibition – visitors can try on his wearable 'Parangolés' and enjoy the fun of dressing up as a mobile sculpture.
The exhibition highlights Oiticica as an artist whose impulse to depart from the traditional conception of the artwork, with a constant urge for renewal and experimentation, was working significantly ahead of his time. A particular focus of this exhibition is the proposals and re-enactments laid out by Oiticica. Works will be displayed which illustrate the artist's driving conviction that colour and form should emancipate themselves from the surface into space and time, and that the integration of the viewer is intrinsic to the art experience.
The exhibition at IMMA will expand upon previous exhibitions on Oiticica by investigating notions of the script and proposals, which the artist engaged with throughout his life, and in particular in his later works. Furthermore, emphasis will be placed on the potentialities at play within Oiticica's artworks, realms of possibility which the artist triggered through his spectator-activated installations, sculptures, paintings and wearable "Parangolés". Recognising Oiticica as an innovator of interactive and experiential artworks whose work has influenced many of the key contemporary artists working within the field of relational aesthetics, the exhibition will examine this impulse as it reverberates throughout his oeuvre and into the public realm.
IMMA is delighted to be working in collaboration with the MA course Art in the Contemporary World, NCAD, to realise a selection of the written Propositions by Oiticica. These will be curated and enacted by students on Saturday 19 July in the gardens at IMMA, and will offer a unique opportunity to connect physically and conceptually with artworks.
Opening the exhibition at IMMA will be an introductory section, Oiticica At IMMA, including a succinct selection of Irish and international artworks, chosen by the curators of the exhibition from the IMMA Collection. This key selection will hang at the entrance to the exhibition, as a compliment to and expansion on the works of Oiticica, chosen in particular to highlight the aspects of viewer interaction, vibrant colour usage and kinetic movement so key within his oeuvre.
Recent solo exhibitions include Suprasensorial: Experiments in Light, Colour and Space, MoCA, Los Angeles, CA (2010); Collecting a Poetic Universe, Museum of Fine Arts, Houston TX (2007) and Hélio Oiticica: The Body of Colour, Tate Modern, London (2007). Oiticica's work has been included in the 2010, 1994, 1965 and 1957 São Paulo biennials.
A publication will be produced to accompany the exhibition, and will include a selection of writings by Hélio Oiticica, some previously unpublished.
This exhibition is co-curated by César Oiticica Filho, nephew of the artist, and Rachael Thomas, Senior Curator: Head of Exhibitions at IMMA; and is assisted by Poi Marr, Exhibitions Co-ordinator, IMMA.
Image: Hélio Oiticica: Parangolé, P4 Cape 1 , 1964, Photo: Sergio Zalis
Saturday 19 July – Sunday 5 October 2014
Royal Hospital, Kilmainham
Dublin 8
Telephone: +353 1 612 9900
Opening hours / start times:
Tuesday 11:30 - 17:30
Wednesday 11:30 - 17:30
Thursday 11:30 - 17:30
Friday 11:30 - 17:30
Saturday 10:00 - 17:30
Sunday 12:00 - 17:30
Admission / price: Free
Bank Holidays open 12:00 – 17:30.