Having Regard
Friday 7 May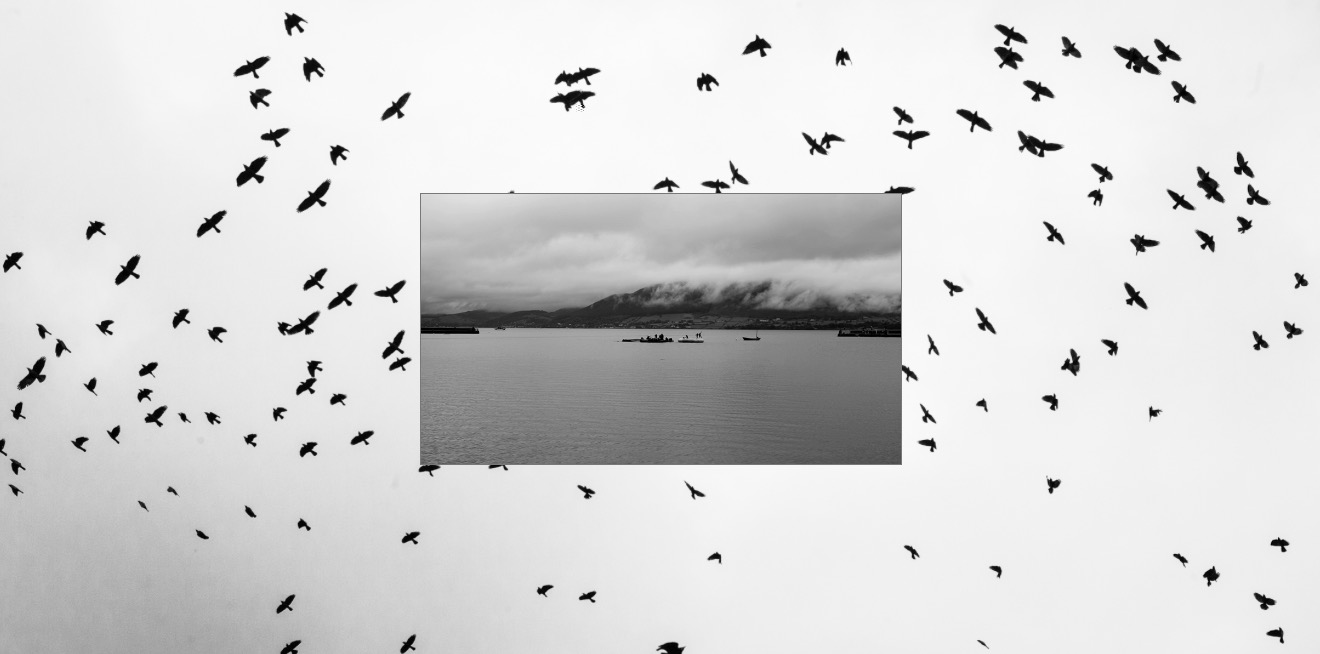 ――― Online only ―――
Having Regard: Artist Commission project launch with photographer Kate Nolan, composer Irene Buckley & curator Trish Lambe
You are invited to this special online event to launch Having Regard, a new video project by photographer Kate Nolan & composer Irene Buckley. This launch will be hosted by Trish Lambe, curator at Gallery of Photography Ireland.
Commissioned by Gallery of Photography Ireland to mark the Centenary of Partition, this ongoing interdisciplinary artists collaboration is funded by the Arts Council of Ireland.
The completed work Having Regard will be presented as part of the contemporary programme in our upcoming 'In Our Own Image – photography & Ireland' landmark history of photography season commencing in November 2021.
Online May 7 at 7pm photographer Kate Nolan will discuss the evolution of her long term project LACUNA, an audio/visual work that considers the physical and psychological impact of partition on young people of the Irish borderlands, supported by the Arts Council of Ireland & Gallery of Photography Ireland.
Link to Zoom, free event, click here
Kate Nolan is a photographic artist and filmmaker continuously drawn to 'in-between' spaces in flux. Her practice is centered on sustained engagement and dialogues with communities in geographical locations where identity and territory are contested. Combining still and moving images with stories from participants, she highlights the contradictions and tenuous relationships between political borders and cultural identity.
Her long-term project LACUNA (2015-2021), was first exhibited at the Gallery of Photography Ireland in September 2017 and has been supported by the Art's Council of Ireland. She has been the recipient of several residencies, recently in the Digital Hub Ireland, Headlands Centre for the Arts, California and Walkers Photographer in Residence, Ireland. Nolan's work is held in public and private collections in Japan, USA, France, Portugal, Mexico, UK and Ireland.
"The Gallery of Photography Ireland has supported my project LACUNA from its first solo show in 2017, being part of the touring Reframing the Border programme and continue to do so with this exceptional artists commission. This commission allows me the opportunity to not only create new audio-visual work in conjunction with the centenary of partition, but also to collaborate with the talented composer Irene Buckley. I'm excited to show our first video piece, Having Regard, looking out towards the sea border" KN
Award winning composer Irene Buckley is active across many music disciplines including choral, opera, orchestral, dance, theatre, film and electronics.
She has received commissions from Union Chapel London, Irish National Opera, the Cork French Film Festival, and the Dutch National Youth Orchestra, the latter as a result of winning the 14th International Young Composers' Meeting in the Netherlands. Through the different disciplines in which she composes, Irene's music has been performed by many prestigious ensembles including the BBC Singers and the RTÉ National Symphony Orchestra. Her film score for 'The Swing' was nominated for Best Original Music at the Festival International du Film d'Aubagne, France.
Irene holds a PhD in Composition and a BMus from University College Cork and an MA in Music Technology from Queen's University Belfast. She attended Composition courses in the USA, Latvia and the Netherlands.
Artists commission funded by the Arts Council of Ireland to mark the Centenary of Partition.
Friday 7 May
Meeting House Square
Temple Bar, Dublin 2
Telephone: +353 1 6714654
Opening hours / start times:
Tuesday - Saturday 11am - 5pm. Mondays by appointment for education, artists archiving and training. Closed Sundays
Admission / price: Free