Hannah Modigh: Delta
Thursday 5 March – Friday 31 July 2020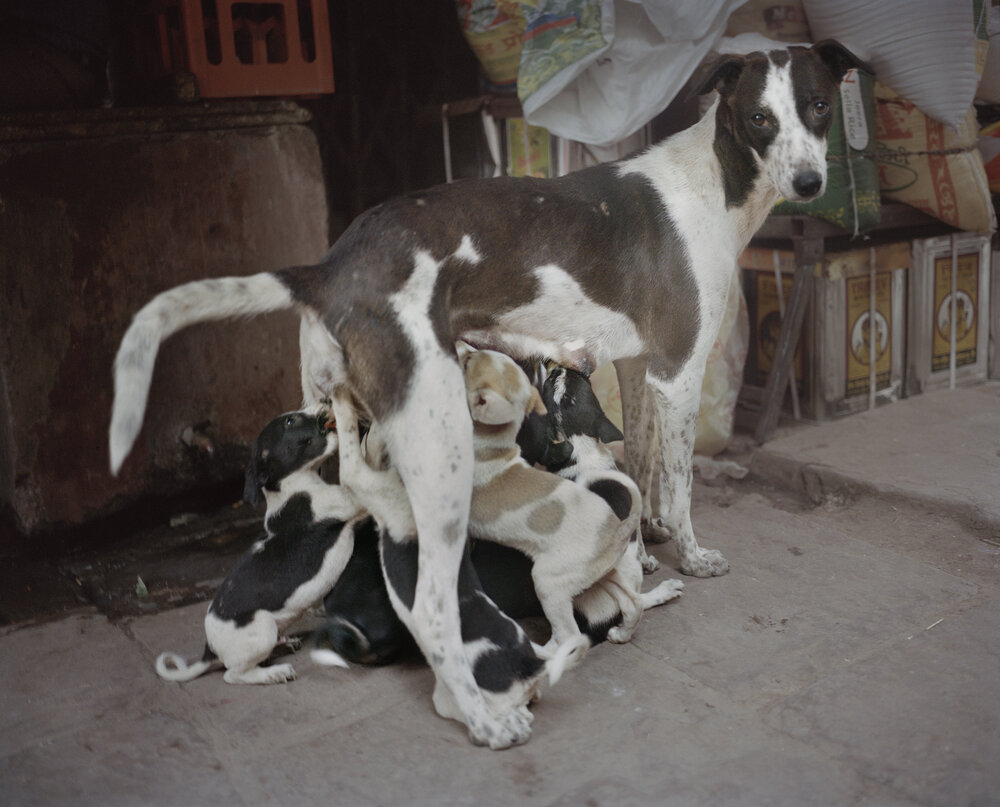 ――― View by appointment ―――
Reopening for one week from Wednesday 22 July 2020 • Booking system will operate.
Hannah Modigh's first solo show in Ireland, Delta presents an extensive series of small-format and intimate photographs. Although perhaps best known for immersing herself in unfamiliar situations, with Delta she has turned instead to her immediate surroundings, in a search for traces representing the presence of an absence. The result is a series of emotionally charged photographic encounters, looking to Modigh's own experiences, her family, and the everyday. Delta is extremely personal, but still touches on universal human experiences of birth, sexuality and death.
Delta is the second exhibition in Gallery of Photography Ireland's Contemporary Women's Practice season, celebrating leading women photographers at work today. The exhibition is a collaboration between Gallery of Photography Ireland and FOTOHOF Galerie, Salzburg.
Presented as part of A Women's Work –  a 24 month collaborative programme using photography and digital media to examine the changing nature of women's work. Organised in partnership with Ffotogallery (Cardiff, Wales), Lithuanian Photography Artists' Union (Kaunas, Lithuania), Le Château d'Eau (Toulouse, France), Whack 'n' Bite (Finland) and Fotosommer Stuttgart e.V. (Germany). Funded by Creative Europe.
Hannah Modigh is recognised as one of Sweden's leading photographers. Her sensitive, poetic projects and photobooks, often centred on crisis-ridden areas in the USA, such as small towns plagued by drugs in the Appalachian Mountains (Hillbilly Heroin, Honey) and impoverished areas of Louisiana (Hurricane Season), as well as portraits of Swedish youths in search of their identity (Milky Way), have attracted significant international attention.
About the work Modigh has said,
"Some branches continue, some dry out, the traces left behind. This is how we float, like a delta. My grandmother was 100 years old when she died, shortly thereafter my child was born. The feeling that death was replaced with life and the course of generations became apparent. Delta is about time. For five years I have been obsessed by taking pictures of time. I have searched for traces depicting the presence of an absence, where life and death vibrate under a fragile border towards the outside world. I want to convey the silence of things that are not said, everyday situations with an awareness of sounding in them."
Born in Stockholm in 1980, Modigh spent her childhood in India and on Österlen in the south of Sweden. She studied photography in Copenhagen and Biskops Arnö from 2002-2007 and art at the Royal Institute of Art in Stockholm from 2012 to 2013. Through family relationships, she has realised many of her photographic projects in the USA. Modigh lives and works in the USA and Stockholm. Delta and the accompanying publication by Editions Bessard were premiered at FOTOHOF, Salzburg.
Thursday 5 March – Friday 31 July 2020
Meeting House Square
Temple Bar, Dublin 2
Telephone: +353 1 6714654
Opening hours / start times:
Tuesday - Saturday 11am - 5pm. Mondays by appointment for education, artists archiving and training. Closed Sundays
Admission / price: Free