Green Sleeves
from Thursday 19 August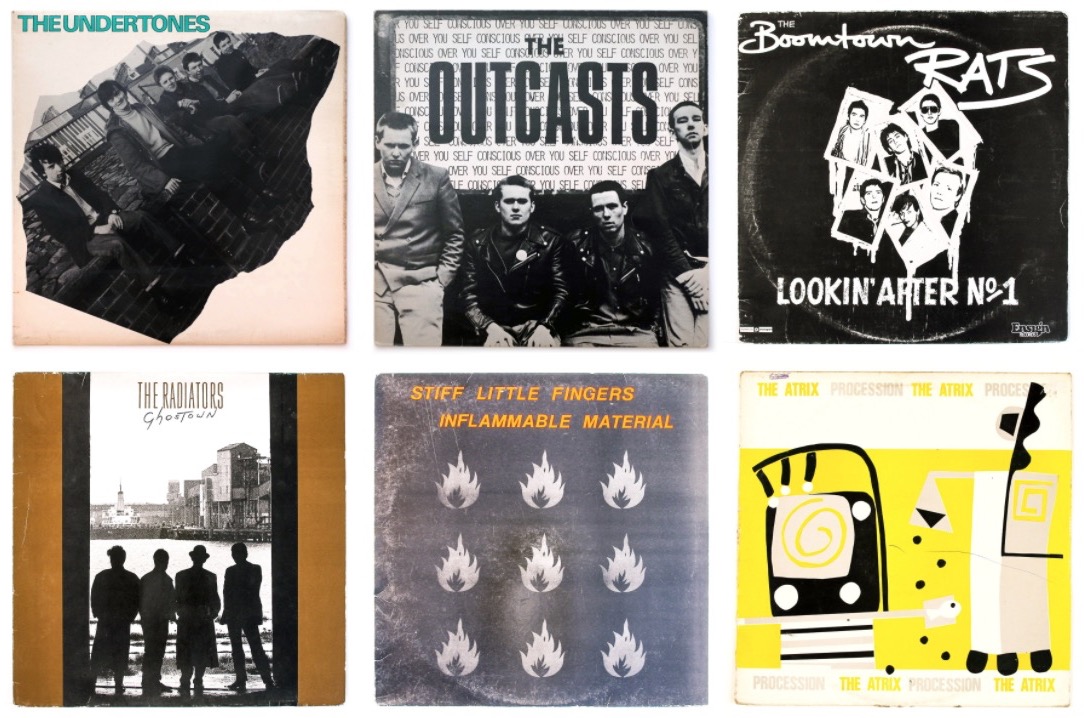 ――― Online only ―――
This exhibition examines the Irish-printed album cover. Included album covers were all designed or printed in Ireland. The work was completed for Irish groups, who worked at home or abroad, as well as albums from abroad referencing Ireland or Irishness. The collection dates from the late 1950s to the present day, and covers a wide range of musical and non-musical genres.
Arising from the increase in popularity of the vinyl record, the Irish print industry saw an increase in companies solely devoted to album covers in the 1960s. This business flourished for two decades before declining along with the vinyl record in the 1980s.
Yet even with the decline in production and sales, the vinyl record and the album cover have both persisted, and have seen a revival of late. Despite selling in much smaller numbers than its heyday, the format has proven remarkably resilient and album covers continue to be designed in Ireland.
This exhibition is divided into five broad categories. These categories are not entirely chronological, but seek to make connections between disparate genres of music, drawing out commonalities of musical approach or sensibility. They provide a framing device for the album sleeves in the exhibition. Rather than supplying definitive answers these categories instead propose questions about genre, identity, authenticity within broader societal and cultural dynamics and how these work with and against those creating the music and the imagery of the album sleeve. As the exhibition is focused on sleeves printed in Ireland it does not include some Irish artists signed to international labels.
from Thursday 19 August
Garrison Chapel
Beggars Bush Barracks
Haddington Road
Dublin 4
Telephone: +353 1 660 3770
Opening hours / start times:
We are delighted to announce that the Museum offers 
FREE
 admission for its 25th anniversary year, 2021! Open:
Tuesday – Friday | 10.00 – 16.00
Saturday – Sunday | 12.00 – 16.00
Closed Mondays, Public Holidays and Bank Holiday Weekends (Sat-Mon inclusive)
Special hour for vulnerable persons from 10.00-11.00 Tuesday – Friday
Admission / price: Free