GREEN MACHINES
Friday 15 October – Friday 17 December 2010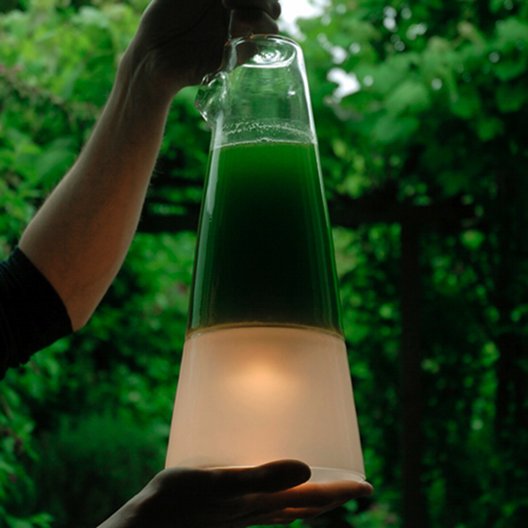 You've got €5 million to save the planet – how will you invest?
Opening on 15 October, Science Gallery's new exhibition GREEN MACHINES invites you to kick-start a new revolution in sustainable design.
Will you bet the future on wave power or bamboo bicycles? How about house-insulation made from fungus or a shower that uses nano-generators to turn pressure into heat? GREEN MACHINES, sponsored by Dimplex and the Sustainable Energy Authority of Ireland/ Power of One, is your opportunity to decide which technologies have the greatest potential to take us away from the brink of environmental catastrophe.
After a crash course in the INVESTMENT BOOTCAMP – where you will be drilled on the principles of good investment and sustainable design – you will receive €5 million in Science Gallery currency to invest ground breaking inventions including the Caroma Profile; a toilet with a built in sink, Polli-Brick; a building solution using recycled plastic bottles and Latro; a lighting solution powered by algae.
Once you've invested your €5 million, it's your chance to go back to the drawing board come up with your own invention in the Design Studio, and participate in a design competition aiming to talent-spot Ireland's next leading green designer. The winning designer will receive a bursary of €3,000 and an opportunity for a unique internship to work on developing future green technologies in Dimplex.
GREEN MACHINES: KICK-START THE REVOLUTION opens to the public on October 15th and runs until December 17th. It is open Tuesday-Friday 12:00-20:00 and Saturday-Sunday 12:00-18:00. Admission Free with a suggested donation. www.sciencegallery.com/greenmachines
Friday 15 October – Friday 17 December 2010
Pearse Street
Dublin 2
Telephone: +353 1 896 4091
Opening hours / start times:
Tuesday 12:00 - 20:00
Wednesday 12:00 - 20:00
Thursday 12:00 - 20:00
Friday 12:00 - 20:00
Saturday 12:00 - 18:00
Sunday 12:00 - 18:00
Admission / price: Free
The Science Gallery cafe and shop are open from 8:00, except Saturdays and Sundays when they open at 12:00.