Graphic Studio Gallery: Summer Exhibition
Thursday 7 July – Thursday 18 August 2011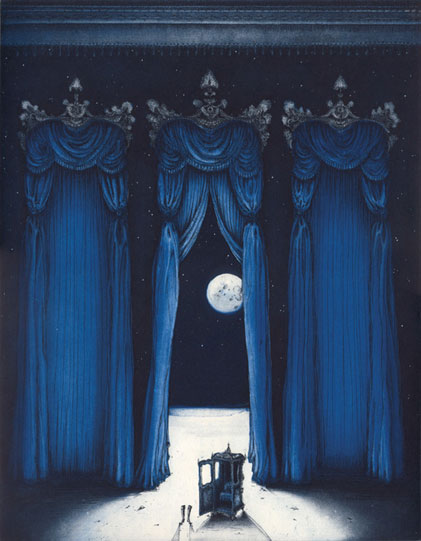 An engaging and interesting combination of prints feature in this Summer Show, which include our members and gallery artists.
Participating artists in this exhibition are: Sophie Aghajanian, Margaret Arthur, James Allen, Jean Bardon, Margaret Becker, Gerard Cox, Danielle Creenaune, Gráinne Cuffe, Caroline Donohue, Jean Duncan, Camilla Fanning, Mary Fitzgerald, Paula Fitzpatrick, Niamh Flanagan, Gerard Greene, Mary Grey, Marianne Heemskerk, Clare Henderson, Raymond Henshaw, Gavin Hogg, Siobhan Hyde, Lilian Ingram, Des Kenny, Brian Lalor, Stephen Lawlor, Sharon Lee, Louise Leonard, Daniel Lipstein, David Lunney, Niamh Mac Gowan, Bernadette Madden, Colin Martin, Andrzej Mazur, Deirdre McCrory, Margo McNulty, John McNulty,Kelvin Mann, Frieda Meaney, Merijean Morrissey, Philip Murphy, Suzannah O Reilly, Ruth O'Donnell, Ciara O'Hara, Gay O'Neill,Caroline Patten, Amelia Peart, Paula Pohli, Jean Paul Probani, Sarah Rogers, Dermot Ryan, Joe Ryan, Deirdre Shanley, Constance Short, Tracy Sweeney, Adrienne Symes, Elke Thonnes, Margaret Tuffy, Ciaran Tuite, Valerie Vahey, Marja Van Kampen, Katherine Van Uytrecht, Marta Wakula-Mac.
Graphic Studio Gallery will also participate in Temple Bar Cultural Trust's celebration this Summer on 18 July called Made in Temple Bar with two demonstrations by printmakers Elke Thonnes and Marta Wakula-Mac.
Image: Caroline Donohue: Midnight in the palace of the moon, etching, ed. of 3
Thursday 7 July – Thursday 18 August 2011
off Cope Street
Temple Bar, Dublin 2
Telephone: +353 1 679 8021
Opening hours / start times:
Monday 10:00 - 17:30
Tuesday 10:00 - 17:30
Wednesday 10:00 - 17:30
Thursday 10:00 - 17:30
Friday 10:00 - 17:30
Saturday 11:00 - 17:00
Admission / price: Free
Through the Arch off Cope Street (behind the Central Bank)