Graham Gingles: The Theatre of Secrets
Saturday 16 October 2021 – Saturday 19 February 2022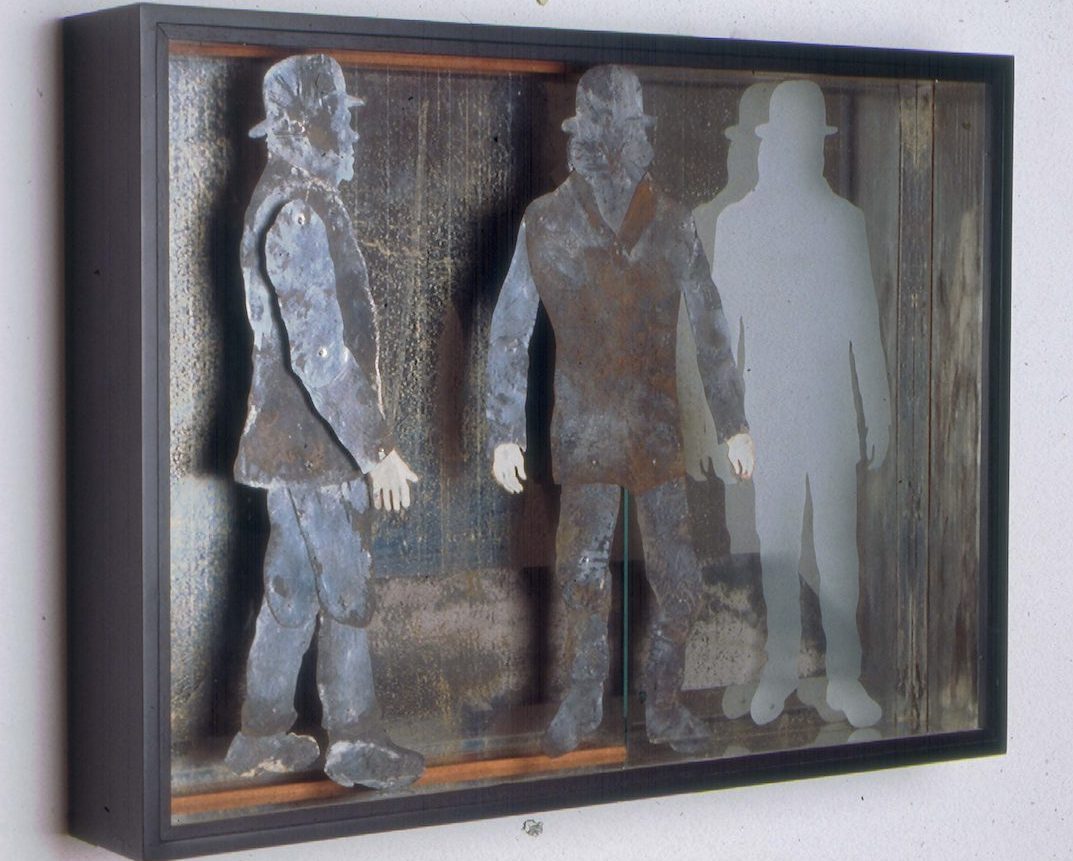 ――― In venue ―――
Curated by Brian McAvera & Riann Coulter
Over the last five decades, Graham Gingles (b. Larne, 1943), has produced a unique body of work that has consistently challenged established definitions of sculpture and has led the critics Brian McAvera and Aidan Dunne to independently declare him Ireland's greatest living contemporary artist. This major retrospective exhibition aims to confirm Gingles place in the canon of Irish, British and international art and to introduce the wider public to his compelling work.
Gingles' sculptural practice focuses on the construction of three-dimensional environments contained within vitrines or architectural boxes. Initially reminiscent of dolls' houses, closer examination reveals tableaus that represent the artist's meditations on love, sex, conflict and death. Almost entirely hand-made, they display Gingles exquisite craftsmanship and black humour. Early boxes, dating from the late 1960s, presented scenarios about the Troubles and were Gingles attempt to make sense of the horrors that were unfolding around him. Since then, he has chronicled his life and times through the construction of these mesmerizing miniature worlds.
Commissioned by the F.E. McWilliam Gallery & Studio, Banbridge, and curated by Brian McAvera and Dr Riann Coulter the exhibition will be accompanied by the first major study of Gingles work. We are actively seeking touring partners in Ireland and the UK and anticipate touring two venues in the Republic of Ireland and one in Great Britain.
Saturday 16 October 2021 – Saturday 19 February 2022
200 Newry Road
Banbridge
County Down
Telephone: +44 28 4062 3322
Opening hours / start times:
Monday- Saturday
10am – 5pm
Sundays
: (June-July-August only) 1 – 5pm
Admission / price: Free